Date:
Tuesday, November 12, 2019
Location:
Hoss's Steak and Sea House
Address:
1948 Leesburg Grove City Rd.
Grove City, PA 16127
Directions >
Event Host:
Center for Dairy Excellence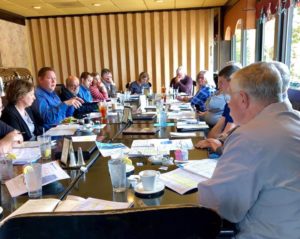 This November, the Center for Dairy Excellence will host six roundtable meetings across Pennsylvania to meet with dairy producers and foster collaboration and discussion. The meetings will also provide information about risk management programs and how dairy producers can utilize tools to calculate their cost of production.
Roundtable meetings will take place on the following dates:
Complete the form below to register for the roundtable meetings: