In dairy, fluid milk sales are a hot topic right now. There is a lot of concern, rightfully so, about declining fluid milk sales. The USDA released its Estimated Fluid Milk Products Sales Report in February, fluid milk sales fell 2 percent in 2018 to 47.1 billion pounds. In fact, for the past eight years, fluid milk sales have declined dramatically, falling 14 percent from 2010 to 2018.
With the US total milk production just under 215.5 billion pounds, according to the latest USDA Milk Production Report, domestic fluid milk sales absorbed about 22 percent of the milk produced in the nation last year. So, it's easy to understand why people are concerned about declining fluid milk sales. However, maybe we all need to think about milk a little bit differently.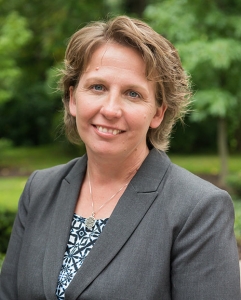 In December, the Center joined the Pennsylvania Department of Agriculture and Team Pennsylvania to host a Dairy Innovation Forum in State College. Several companies shared how they have innovated their product lines over the past couple years, and Dairy Management Inc. was there to speak on what was being done nationally in the innovation category. One thing that resonated with me when one of the presenters challenged the audience to stop thinking about being in the fluid milk business and start thinking about being in the beverage business.
When you look at the fluid milk sales data from 2018, bright spots exist. Whole milk sales were up for the second year in a row, increasing 1.6 percent in 2018. The reason for that is our society's heightened interest in natural fats and the realization that they may be good for the body after all. Flavored milk sales were also up, increasing 12.6 percent. Again, this really has to do with society trends towards fun, convenient options. Flavored milks are often sold in single serve bottles and are more portable. Introducing new flavor options like coffee and peanut butter-flavored milks has also added to the appeal and to sales.
Changing Lanes
The biggest growing category in fluid milk was the "Other Fluid Milk Products" category. Those sales were up 28.5 percent this year on top of 38.9-percent growth in 2017. Why is this category growing so much? It's simple – these products are meeting consumer demand. Included in the "Other" category are Fairlife Milk and similar type "designer milks." Lactose-free milk is also found in that category. Organic milk sales as a separate category were only up 0.6 percent.
So, what can we learn from these numbers? Consumers are choosing beverage options that suit their health interests and their lifestyles. The milks that fit their interests are the ones that are gaining in milk sales. Milk's competition in the beverage industry only continues to grow, and we can no longer stand on our laurels and say milk is a staple. There are 63 different beverage categories on the market shelf, and milk is only one of them. If we don't keep up with our competitors, we are going to be left behind.
A recent Wall Street Journal article cited a "proliferation of beverages that don't fit traditional drink categories" in the marketplace and talked about how soda and coffee companies are changing lanes to expand into teas, juices and even dairy-based beverages. Both Starbucks and Dunkin Donuts offer cold-brew dairy-based products that are selling off the shelf.  In fact, cold-brew milk-based coffee beverages are the fastest growing segment of the coffee category. There is no reason why we in the fluid milk business shouldn't be taking advantage of that.
Outside the Traditional Avenues
We need to also continue to look outside the traditional avenues when we look at growing dairy sales in general. Dairy as an ingredient in other foods continues to increase, while demand for dairy proteins in third-world countries is growing at a rapid pace.
Consider the amount of our US milk production that goes overseas. It's not that much less than goes into fluid milk on a percentage basis, and it's growing annually. In 2018, US dairy suppliers shipped 1.993 million tons of dairy products overseas, which was equivalent to 15.8 percent of US milk production on a total solids basis. The US Dairy Export Council set a goal to get that to 20 percent by 2025, and opportunities to make that happen still exist despite recent tariff challenges.
With fluid milk sales declining annually, our industry has every right to be concerned about that trend. Addressing issues like offering fuller fat and flavored options of milk in schools and getting the Standards of Identity for milk enforced by the FDA are important efforts to curb that decline. However, we need to also continue to think outside the lane. Designer milks, dairy ingredients and emerging exports offer huge potential for the dairy industry, and it will continue to take innovation and an open mindset to keep those opportunities growing.
Although your dairy farm may not control how your milk is marketed, you can still employ this type of innovative mindset to your business. The Center offers grants for Dairy Decisions Consultants and Transformation Teams to challenge your business beyond your boundaries. Learn more by calling us at 717-346-0849 or by emailing info@centerfordairyexcellence.org.
Editor's Note: This column is written by Jayne Sebright, executive director for the Center for Dairy Excellence, and published monthly in the Lancaster Farming Dairy Reporter