Annual Contributors
Investing in tomorrow's dairy industry today takes a passion and commitment to seeing dairy remain vibrant and growing in Pennsylvania. Thank you to those individuals and organizations that have committed their support to the Foundation in 2022-23.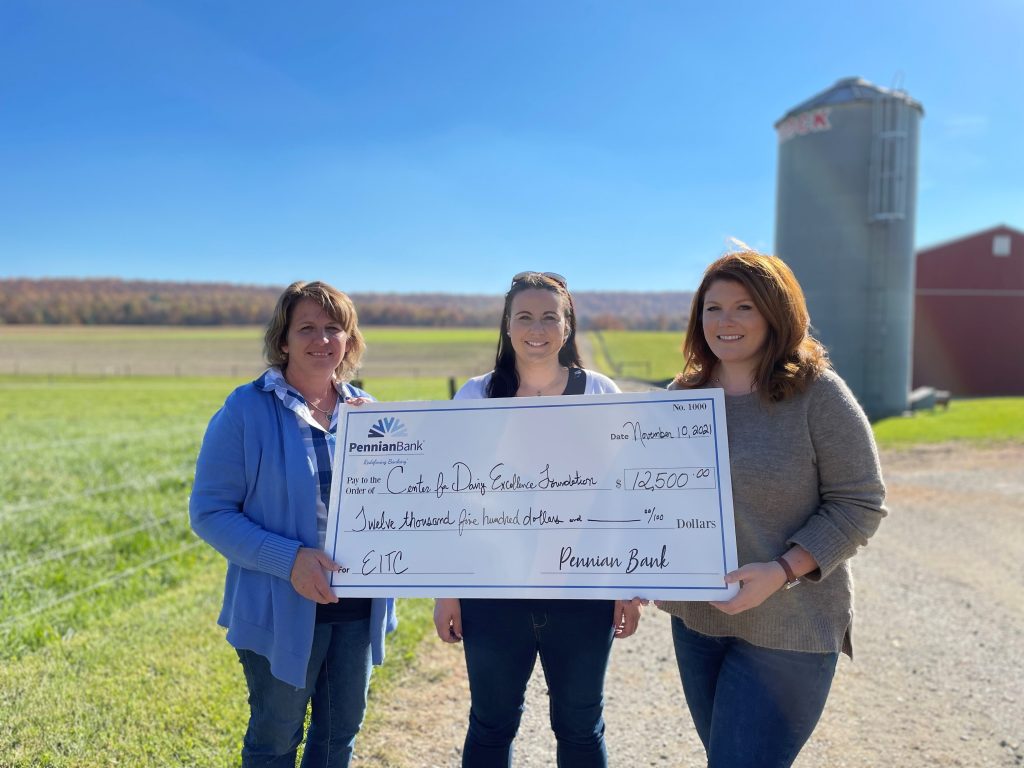 Gold Level:
American Dairy Association North East
Dairy Council of Florida
Dairy Farmers of Wisconsin
Midwest Dairy Association
New England Dairy and Foods Council
Pennsylvania Dairymen's Association
The Dairy Alliance
Silver Level:

American Dairy Association Indiana
American Dairy Association Mideast
Cleveland Brothers
Dairy Council of Michigan
Dairy Management West
Farm Credit for Agricultural Advancements
First Citizens Community Bank
Land O' Lakes Foundation
Maine Dairy Promotion Board
Northeast Ag Education Foundation
Pennian Bank
Rutters
Troegs Brewing Company
Bronze Level:

Allied Milk Producers CO-OP Inc.
Dairy Farmers of Washington
Dairy West
Mid Penn Bank
Univest
Patrons:
Alan and Cindy Zepp
Charles Gardner
Dairy Farmers of America
Good's Store
Guided Path Farm
Jeffrey Ainslie
Meadow Spring Farm
Michael and Jana Peachey
Penn England LLC
Robert Munson
Rohrer Dairy Farms
Stoners Hijos Hill Inc.
Tompkins Bank
Weis
Friends:

Andrew Young
Alan Novak
Benjamin Newman
Bedford Farm Bureau CO-OP Association
Christian and Laura Landis
Chuck Turner
Coldsprings Farm
Daniel Stainbrook
Elmer Stoltzfus
Myron J. Diller
Oregon Dairy Farm LLC
Premiere Select Sires
Reid and Diane Hoover
Roaring Creek Farm
September Farm Cheese
Walmoore Holsteins
*Including sponsorship or in-kind support of the Toast to Dairy.
To become a contributor to the Center for Dairy Excellence Foundation of Pennsylvania, click here.