Our Staff
The Center for Dairy Excellence is fortunate to have eight individuals employed who are passionate about dairy and seeing dairy farm families thrive in Pennsylvania. Five employees are full-time, while three are part-time. Staff members include: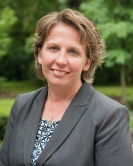 Jayne Sebright, Executive Director
Jayne has been with the Center since September 2006. She graduated with highest distinction from Penn State and has 20 years' of experience in strategic marketing and communications, holding positions with Mid-Atlantic Dairy Association & Land O'Lakes. Jayne and her husband Robby have a dairy and crop farm in East Berlin.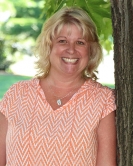 Melissa Anderson, Dairy Programs and Operations Manager
Melissa began her role with the Center in April 2012 and oversees the center's on-farm programs, operations and Dairy Summit Program Planning. She has an associate's degree in business administration from Harrisburg Area Community College and brings more than 30 years of experience in office management and operations to her role.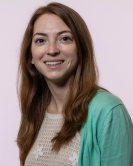 Emily Barge, Communications and Marketing Manager
Emily joined the Center in April 2019 and oversees the marketing and communications strategies. A Central Pennsylvania native, Emily graduated from Bloomsburg University with a bachelor's degree in English. She brings her experience in copywriting, digital communications, and web strategy to the role.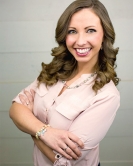 Brittany Snyder, Dairy Education Program Manager
Brittany joined the Center in 2018 and oversees the youth development programs. She graduated from Delaware Valley University with a bachelor's in agribusiness management. Brittany is a native from Berks County and served as the first alternate dairy princess on the 2016-2017 Pennsylvania State Royalty Team.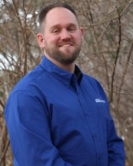 Zach Myers, Risk Education Program Manager
Zach began his role with the Center in December 2018. He earned his bachelor's degree in biological sciences from North Carolina State University as well as his master's degree concentrating in dairy cattle nutrition and management from the Michigan State University. In addition, Myers has served on the Southeast United Dairy Industry Association board of directors, National Dairy Promotion and Research Board and the Dairy Management Inc. board of directors.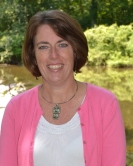 Karen Purnell, Accounting Manager
Karen joined the Center in 2011 and oversees daily accounting administration. Graduating from Shippensburg University with an accounting degree in 1988, Karen spent eight years working in the accounting industry. She grew up in Belleville, Pennsylvania, surrounded by dairy farms.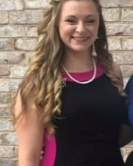 Katie Waite, Fund Development Coordinator
Katie joined the Dairy Excellence Foundation in November 2018 to oversee their fund development efforts. She graduated from Pennsylvania Highlands Community College with Associate's degrees in business management and accounting.  Katie has worked on local dairies since the age of 13 and served as a second alternate dairy princess on the 2016-2017 Pennsylvania State Royalty Team.  She was a recipient of the Dairy Excellence Foundation's Student Leader Scholarship and is thankful to give back to the organization that helped her so much during her college career.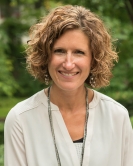 Heidi Zimmerman, Events and Programs Coordinator
Heidi returned to the Center in March 2014 as the Dairy Resource Coordinator after having worked previously as the Program Manager. She currently serves as the Events and Programs Coordinator. Heidi grew up on a dairy farm in Dauphin County, graduated from Messiah College with a bachelor's degree in music education and remains involved in various dairy organizations.  She and her family reside in Lebanon County.