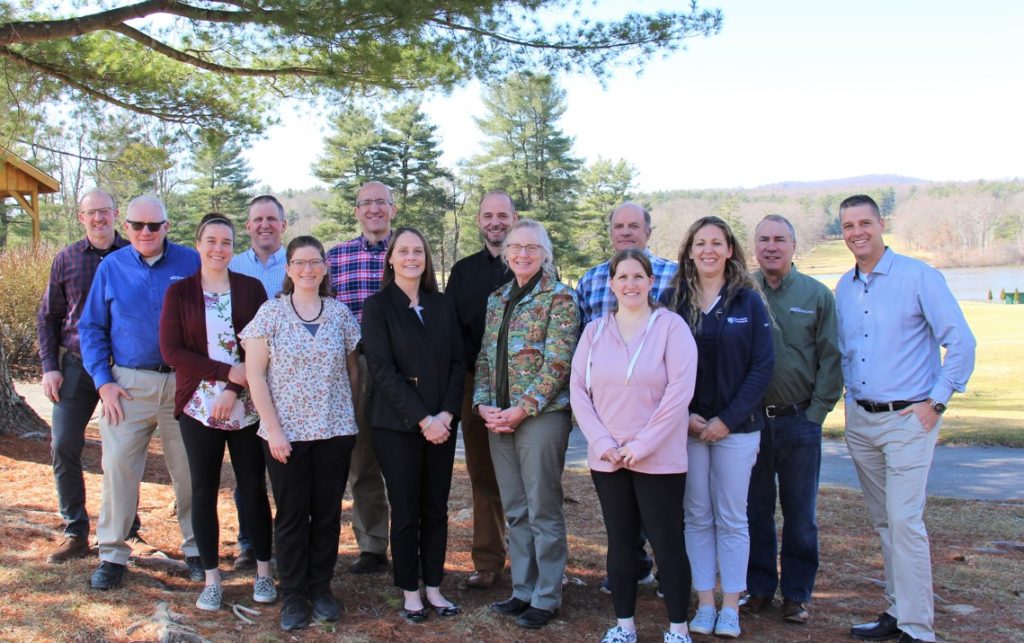 Our Board
Currently, seventeen individuals serve on the Center for Dairy Excellence board of directors. The board represents all facets of the dairy industry, with five dairy producers, five from allied industries, and representatives from the Pennsylvania Dairymen's Association, Professional Dairy Managers of Pennsylvania, the Pennsylvania State University, Pennsylvania Department of Agriculture and Pennsylvania General Assembly.
Board members include:
Chairperson: Tony Brubaker, Mount Joy, Pa.
1st Vice Chairperson: Katie Sattazahn, Womelsdorf, Pa.
2nd Vice Chairperson: Kirk Sattazahn, Womelsdorf, Pa.
Treasurer: Michael Hosterman, Chambersburg, Pa.
Secretary: Amanda Biddle, Williamsburg, Pa.
Dr. Jody Kull, Danville, Pa.
Jessica Slaymaker, Mansfield, Pa.
Chuck Turner, Pittsburgh, Pa.
Caroline Zimmerman, Martinsburg, Pa
Diane Hartman, Sinking Spring, Pa.
Amanda Rife, Carlisle, Pa.
Amber Yutzy, Huntingdon, Pa.
Anthony Gigliotti, Orwigsburg, Pa.
Matt Carr, New Alexandria, Pa
Phoebe Bitler, Fleetwood, Pa.
Representative Clinton Owlett, Wellsboro, Pa.
Secretary Russell Redding, Harrisburg, Pa.