Risk Management Resources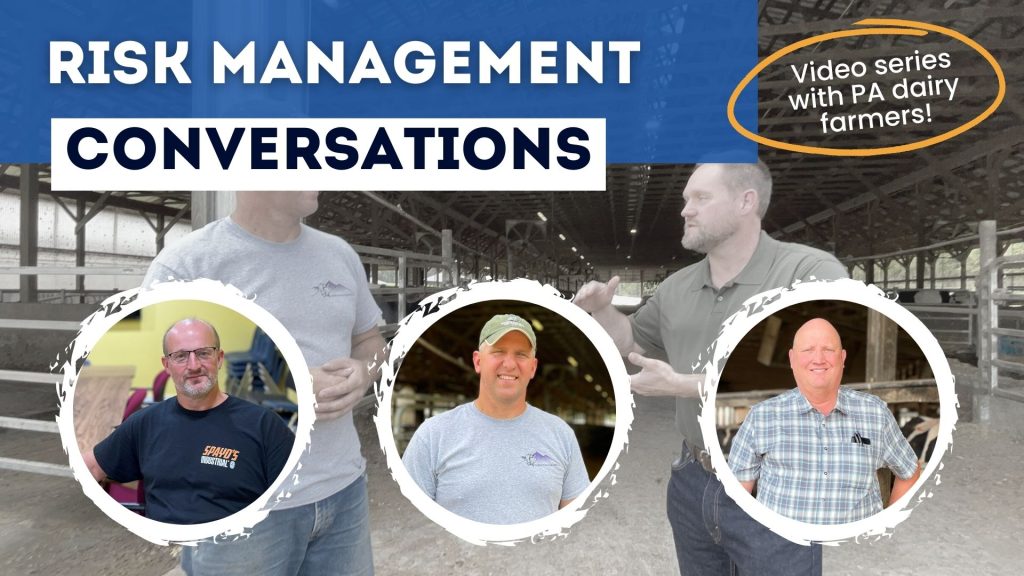 Whether you take out an LGM for Dairy policy, contract your milk and feed, consciously build up a rainy day fund, or do a combination of these, there are many ways to protect yourself when dairy margins fall. However, not doing anything at all is no longer an option.
Learn more about available risk management options below, and click here to watch our conversations with three PA dairy farmers who share their unique approaches to risk management. You can also view a collection of case studies to help you determine which programs are a good fit for your operation.
Here are a few risk management options:
Dairy Margin Coverage (DMC)— Dairy Margin Coverage is a voluntary risk management program for dairy producers administered by the Farm Service Agency. DMC replaces the Margin Protection Program (MPP). DMC was designed to be most cost-effective and beneficial for dairies milking about 250 cows or less.
Dairy Revenue Protection (DRP)—Dairy Revenue Protection is a quarterly revenue protection insurance program administered by the Risk Management Agency. It is a highly customizable way to protect quarterly revenue due to unexpected drops in milk prices.
Livestock Gross Margin for Dairy—This program is similar to DRP but is more restrictive. It provides dairy producers with protection when feed costs rise or milk prices drop.
Milk Price Contracting— Most cooperatives will allow dairy farmers to contract a certain milk price for a certain volume of production for each month.
Hedging with Futures/Options— Dairy farmers can forward contract milk through the Chicago Mercantile Exchange by working through a private broker. There are some cooperatives that allow their members to do forward contracting through the cooperative rather than a private broker.
Click here to see how four Pennsylvania dairy producers approach risk management.
---
There are a lot of risk management options, so where should you go from here? The Center for Dairy Excellence can help you develop a risk management plan and overall strategy for your dairy. Contact the Center at info@centerfordairyexcellence.org or call 717-346-0849 and we can point you in the right direction.
For more information on dairy markets and risk management: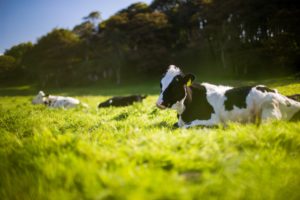 I thought it was important to educate myself, connect with people who are educated on risk management programs, and pull from those resources to help me make better decisions on what to do. I felt I needed to work with someone who could analyze my situation and help me make the educated decision on what to do next year.
Joe - Dairy producer from Somerset County