Protecting Your Profits
The Center for Dairy Excellence offers several information resources to help producers identify opportunities to protect their profits. These documents are reviewed on a monthly "Protecting Your Profits" conference call. Click here to access the latest "Protecting Your Profits" Webinar.
Pennsylvania Dairy Industry Scorecard: The Center for Dairy Excellence publishes a monthly "PA Dairy Industry Performance Scorecard," which looks at key factors supporting the growth of Pennsylvania's dairy industry and evaluates trends affecting Pennsylvania's dairy farms.
The national dairy herd shrunk another 2,000 head in August from July and is 0.65 percent smaller than a year ago, down to 9.318 million.
The Pennsylvania dairy herd is 6.6 percent less than last August. The Pennsylvania herd fell from 520,000 cows to 485,000 in the past year. PA did maintain numbers from last month, holding at 485,000
Pennsylvania's milking herd averaged 63.4 pounds per cow per day, up from 63.0 last August.
National production per cow is 72.7 pounds per day for milking cows, 0.82 percent more than last August. Total U.S. milk production in August was 18.28 billion pounds, basically flat from one year ago, up just 0.16 percent above last August.
August Pennsylvania milk production fell 6.4 percent from last August to 829 million pounds, representing 4.5 percent of national production
PA's DHIA herd average fell to 21,766 pounds of milk with 1509 pounds of components. This is a 3.1 percent decrease in milk production and 2.7 percent decrease in components compared to last August.
The August milk margin at 75 pounds of milk was $12.39 per hundredweight, $2.35 higher than last year.
Somatic Cell counts of 239,110 are lower than August 2018 by 3.6 percent, and is the lowest August in at least the last 5 years.
The average days in milk on the typical Pennsylvania dairy was 185 days, up from 182 last July.
Pregnancy rates decreased slightly to 19.7 percent from 19.9 percent last August. 16.9 percent of PA DHIA herds have a pregnancy rate greater than 29%, a decrease of 2.3 percent versus August 2018.
Average calving age is now 25.0 months, about 15 days shorter than four years ago.
DHIA cull rates are 39.0 percent, 1.7 percent higher than year ago values.
US Dairy Industry Scorecard: To provide an overview the national dairy industry, with consumption, marketing and production trends, the center publishes the monthly "US Dairy Industry Performance" scorecard.
The July All Milk Price was $18.70 per hundredweight, 21.43 percent better than July 2018.
August butter stocks were up 4.91 percent over August 2018
August cheese stocks were up 0.34 percent from August 2018
July powder stocks were down 39.80 percent compared to July 2018
DMC Enrollment started June 17, 2019 and will continue through September 27, 2019
July DMC margin is $9.27/cwt, triggering a $0.23/cwt indemnity payment for dairies enrolled at the $9.50/cwt margin coverage
August dairy cow slaughter was 4.68 percent below last year. The rolling twelve month average of dairy cows slaughtered is 4.27 percent.
CME butter prices are 1.13 percent lower than last August.
Federal order Cheddar Cheese prices are 17.33 percent above last August.
 U.S. dairy export value in July was 9.39 percent higher than August 2018 at over $466 million.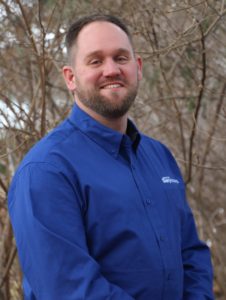 Zach Myers, the center's risk education manager, reviews both of these scorecards monthly during his "Protecting Your Profits" calls. The calls are held the last Wednesday of every month. Click here to access a recording of the latest call.