Winter is my least favorite season, especially on the farm. Every morning you break the ice out of the calf water buckets. Making sure lines are emptied and doors are shut tight is an every-evening routine so that nothing freezes up in the barn. Double checking all the animals becomes even more important, as pneumonia and other illnesses can be brought on quickly by the colder weather. No amount of hand lotion seems to relieve the dry hands and chapped face that come with working outdoors in the colder weather. And, with the sun going down earlier in the evening, fatigue seems to occur more frequently in the winter than in any other season.
Some would argue that it has felt like winter for the past nine months, with the pandemic, the political unrest and so much other uncertainty in our world right now weighing heavily on all of us. Many people are feeling fatigued and frustrated, and we are all wondering when spring will arrive.
Philosopher and author Albert Camus once said, "In the depths of winter, I found within me an invincible summer." I believe that is true for all of us. Have you ever noticed how you mind the cold so much more in the beginning of winter than you do by the end? In December, I am miserable in 32 degrees. But, by February, temperatures much lower than that do not seem to bother me. That is because our bodies learn to adjust.
In some ways, we could compare our current situation with the pandemic, the social unrest, and even the extreme up-and-down volatility in the dairy markets to a long, cold winter. Put plainly, it's up to each of us to adjust and work through it. Despite the incredibly cold weather winter can bring, farm families and employees still focus on what we do day in and day out – we get the cows fed, get them milked, keep them clean and bedded, and make sure they have fresh water to drink. We focus on the essentials, and although sometimes it takes a significant amount of patience and perseverance, we work through it until the weather warms up and things thaw out.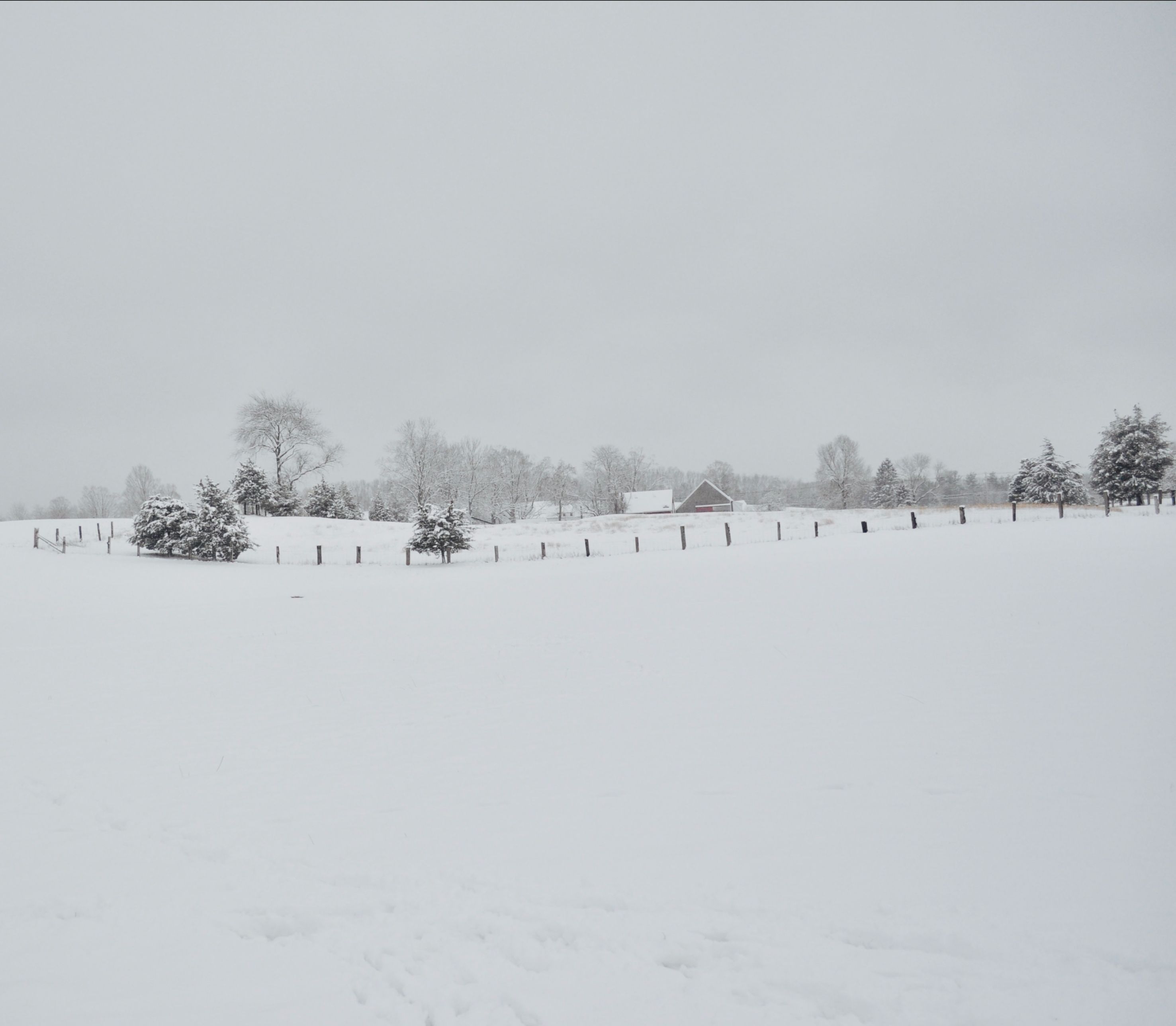 So, for dairy farm families, what are some of those essentials that need focus in what seems like a never-ending winter? Here are a few suggestions to consider for your farm.
Know Your Situation. Although the most recent announcement about the USDA Families Food Box Program helped boost milk futures prices, most analysts are expecting mailbox milk prices to average around $16.50 per hundredweight for the first half of the year. For many dairy farm families in the Northeast, that means very low to below breakeven margins. If you do not already know your cost of production, right now would be a good time to figure it out, especially with the start of the new year and the expectation of the lower margins into the spring.Your cost of production is how much it costs your dairy to produce a hundredweight of milk. It seems like a simple number, but the truth is many farms do not know their cost of production. In Pennsylvania, costs of productions can vary as much as $10 per hundredweight between farms. Knowing yours is the first step in determining how capable you are of working through the next six months and what you'll need to get through. If you want help calculating your cost of production, Penn State Extension and the Center have worksheets available that can help. Either Dr. Charlie Gardner or Zach Myers from our team, as well as many of the local Penn State Extension Dairy Team agents, are also available to help you figure out your cost of production.
Consider Your Options. Once you know what the numbers look like, you should consider what options are available to you. Diversifying your income is always a solution to work through any downturn. However, diversifying usually takes time and additional capital. Managing costs, maximizing parlor/barn through-put, reducing labor expenses, or having a spouse take an off-farm job might be short-term solutions to ease the stress. Taking advantage of risk management options available to you is also a good strategy to have in place.Although the USDA Dairy Margin Coverage Program enrollment period for 2021 is closed, several other options still exist. With the extreme volatility in the milk futures markets right now, the Dairy Revenue Protection Program may be a good option to consider. The Dairy RP Program offers market-based price coverage – essentially putting a floor under your milk price — for the next five quarters, from the second quarter of 2021 through the second quarter of 2022. To learn more, contact your crop insurance agent or talk to your milk market cooperative representative. Zach Myers can also help you better understand the program.
Communicate. Whatever strategy you take to work through the situation, the most important thing is to communicate with those closest to you. Make sure you are talking openly with your partners, family members and employees about the situation. Seek their advice and the advice of your closest advisors – your banker, accountant, veterinarian, or nutritionist. Try hard to make those conversations focus on solutions, not just problems. They may be able to suggest solutions that you have not yet considered.Using a Dairy Profit Team can be an effective way to aid in that communication. The Center offers grants for farms to bring their closest advisors together. They meet a couple times a year or quarterly to discuss opportunities and address bottlenecks you might be facing. Bringing more perspectives into the decision-making process can often lead to better decisions and a more profitable dairy. Call us if you want to learn more.
Keep Your Friends Close. Humans are inherently social creatures. We need that social interaction to maintain our spirits and stay motivated. This is difficult to do right now, though, because of the pandemic. Find ways to connect, despite that challenge. Connect with a neighbor over the phone, if you cannot visit in person, and participate in your community and church activities, even if they are virtual.One opportunity to connect with others in February is our Virtual Pennsylvania Dairy Summit. Despite it being virtual, we are working to incorporate networking opportunities and fun activities to create opportunities to interact socially with other farmers. Sometimes engaging in an activity like the Summit can provide a much-needed reprieve that brings you back recharged and refocused on finding solutions.
Take Care of Yourself. Remember what matters most is your health and own personal well-being. Stress can take a serious toll on your body and mind. Just dealing with the cold temperatures of winter can be stressful enough. Having financial stress and the uncertainty of our current situation on top of it can be overwhelming. Find ways to relieve stress and stay positive. If you do feel overwhelmed, find people you can lean on for guidance and support, whether it is a loved one, friend, or your pastor. Do not ever try to carry the burden on your own.The Center hosted a Live Chat on managing stress, mental health and wellness earlier this month. The goal of the conversation was to normalize the conversation around mental health and provide farm families with coping strategies to work through struggles. If you would like to access a recording of that conversation, visit our website at centerfordairyexcellence.org or call us at 717-346-0849.
Every winter has its spring, and even in our current situation, spring will arrive eventually. It is up to each of us to find within us that invincible summer to work through whatever it is we are facing. Remember, the Center for Dairy Excellence is here to help. If you want help understanding your cost of production, exploring your risk management options, or even just accessing the other resources we offer, please give us a call at (717) 346-0849.
Editor's Note: This column is written by Jayne Sebright, executive director for the Center for Dairy Excellence, and published monthly in the Lancaster Farming Dairy Reporter.