They say being in dairy is much like riding a roller coaster, and 2019 certainly did not disappoint. Class III milk prices started out the year at below $14 in January and December. In the first four months, prices struggled to rise above $16. Fortunately, in May, supply started to come back in balance and the coaster started to climb. Class III prices increased nearly $7 to peak in November at above $20, the highest level since December 2014.
It was a year marked with volatility in the marketplace and uncertainty in the industry. Milk production across the US grew at a much slower level than in recent years, with the nation's dairy herd shrinking from 9.52 million head in January 2019 to 9.317 million head in August. However, heifer inventories remained strong and the nation's herd was back up to 9.331 million head by the end of November.
The wet weather conditions that plagued Pennsylvania in 2018 compromised forage quality and quantities on many dairy farms, challenging the state's growth in milk production per cow. However, nationally, per-cow production growth more than offset the losses in cow numbers. Weather conditions seemed to flipflop, with the upper Midwest plagued with a wet growing season in 2019. As a result, December's milk production report showed Pennsylvania up 3.4 percent in per-cow milk production in November, while Wisconsin's per-cow production fell 1.1 percent.
The Commonwealth's total milk production was still down 1.3 percent in November, marking the lowest year-over-year decrease this year. Cow numbers in Pennsylvania were down 24,000 from a year ago in November, but flat from October and for the past five months.
The year also brought some changes in national dairy rankings. Both Michigan and Texas passed Pennsylvania in total milk production in recent years, making Pennsylvania the seventh largest dairy state. However, in 2019, Pennsylvania and Minnesota, the 8th ranked state, have been flipflopping, with Minnesota outpacing Pennsylvania in September and October but Pennsylvania outpacing Minnesota in November by 10 million pounds.
Bright Spots in Demand
While 2019 brought many challenges, there were also some bright spots. Domestic dairy demand was strong in 2019. Cheese and butter continue to experience consumption growth, while yogurt sales flattened after significant growth in recent years. Fluid milk sales continued to struggle, although bright spots exist. Significant growth in whole milk sales, along with flavored milks and specialty milks like lactose-free and A2 milks, helped to counter declining sales in other fluid categories.
However, dairy product stocks are still burdening the marketplace. Butter stocks were up 17.1 percent from a year ago to 180.7 million pounds at the end of November, according to USDA's Cold Storage report, marking the largest November stockpile since 1993. The October-to-November drawdown was in line with the historical average of 50 to 60 million pounds. Total cheese inventories were at 1.32 billion pounds, down about 2.1 percent from a year ago. American cheese stocks were down 7.4 percent from November 2018 to 740 million pounds at the end of this November.
Despite trade disputes in 2019, exports are on track to reach a record value this year, due to better prices and increased exports to non-trade dispute countries. November dairy export value experienced growth compared to 2018, increasing nearly 14.5 percent to over $519 million. Export volumes are flat with year-ago levels, with the US currently exporting about 14.4 percent of the total milk solids produced year-to-date in 2019.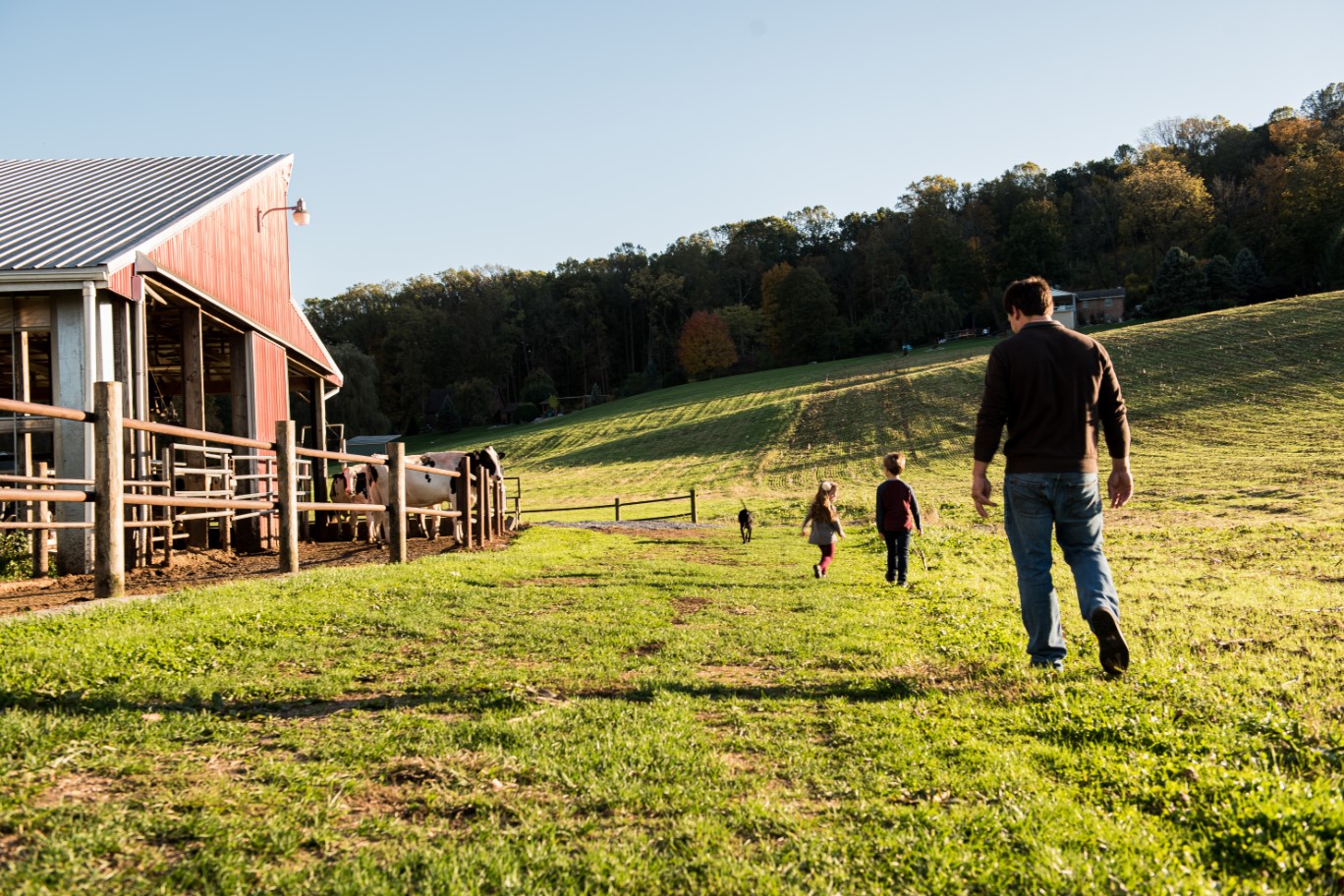 Cautiously Optimistic in 2020
Those who already received their December settlement check this week were disappointed to see December's prices falling back down from November's highs. Despite the downturn, 2020 is still looking like it will be better than 2019. Domestic demand is expected to remain strong, and exports are expected to continue to increase. A resolution to some of the trade issues relative to dairy is also expected in the new year.
Based on market prices in early January, Class III futures prices are expected to average $17.53 per hundredweight in 2020, with future markets down $0.40 from this time last month. However, Class IV futures price is averaging $17.76 for the next 12 months, virtually the same as the end of November and up 5 cents from the end of last month. Both Class III and Class IV prices remain well above their five-year averages of $15.65 and $14.76 per hundredweight, respectively.
These milk future prices paint a picture of cautious optimism. However, the only thing for certain in the dairy business is change. The volatility that we saw in the marketplace in 2019 demonstrates the need to have a well-planned risk management strategy for your dairy. With the current market strength, now might be a good time to consider using the new Dairy Revenue Protection Program (DRP) offered through the USDA's Risk Management Agency.
The DRP Program offers market-based price coverage for the next five quarters, which include the second quarter of 2020 through the second quarter of 2021. The program allows farmers to put a floor under their milk price, and they can choose to price their milk either based on their Class utilization or on components. Coverage levels are set daily based on the CME milk futures prices, but the deadline to enroll in the second quarter of 2020 is March 15, 2020.
The DRP Program is offered through authorized crop insurance agents. If you would like to learn more about the program and how having a risk management strategy can help protect your dairy against unforeseen changes in 2020, the Center might be able to help. Contact our Risk Education Program Manager Zach Myers at 717-346-0849 or by email at zmyers@centerfordairyexcellence.org to learn more.
Editor's Note: This column is written by Jayne Sebright, executive director for the Center for Dairy Excellence, and published monthly in the Lancaster Farming Dairy Reporter.