Dairy farm families are encouraged to support the Foundation's "Dollars for Tomorrow" campaign to bolster support for our next generation programs, including internships, scholarships, and our Dairy Leaders of Tomorrow curriculum. The Exploration Experience was one example of a program that has supported the next generation by giving them a chance to learn from industry professionals and participate in hands-on STEM activities to learn more about careers in dairy reproduction, veterinary medicine, dairy management, sales and more.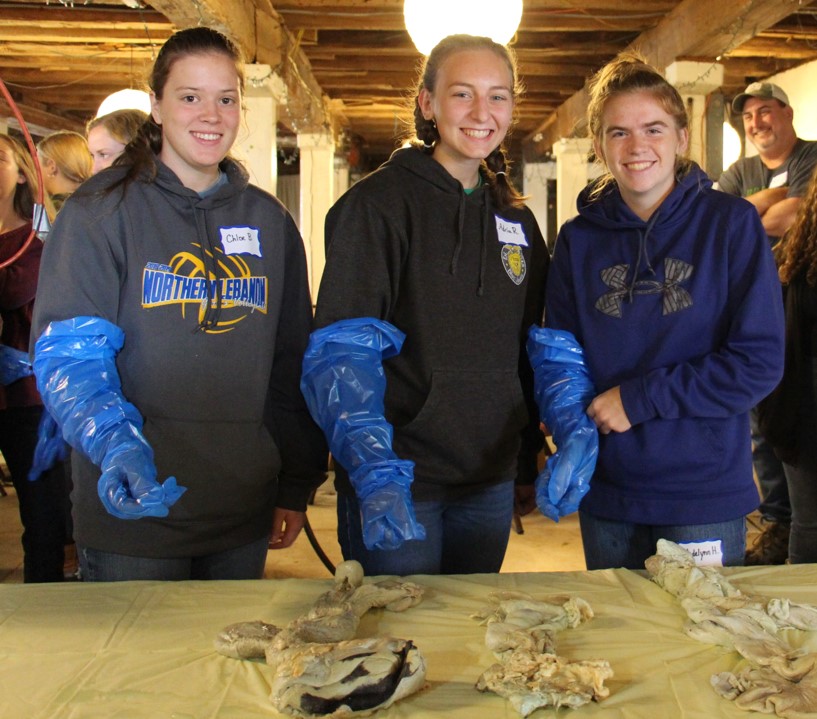 "Bringing in all these perspectives is awesome, because you see different pieces of the dairy industry. The field is so vast and different, and there are so many different roles. I really liked the diversity of speakers," said Madelynn, a senior at Manheim Central School District, who attended the Exploration Experience, part of the DLT curriculum which is in 45 states and impacts approximately 20,400 students every year.
To learn more about the impact of our next generation programs, visit our "Success Stories" section.
How You Can Help
Our Dollars for Tomorrow Campaign is a way for you to directly support these efforts to educate students and multiply the impact your dollars are having. As part of the campaign, we encourage you to donate $1 for every cow in your herd to our Youth Development Fund. Every $100 you give to the Dairy Excellence Foundation through this campaign supports one classroom's participation in the DLT program and helps empower students like Madelynn.
As we continue to help students gain leadership and firsthand dairy experience this school year, your generosity will make an immediate impact on the continued growth of Foundation programs. In an ever-changing school environment, you can help us raise the bar for the next generation of dairy.
Donate to Dollars for Tomorrow
---
If you have questions or know a company who is willing to match your donation, please email us.
Download a pledge sheet to mail your donation instead.
Thanks for your support!