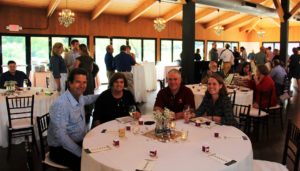 More Than 130 Dairy Supporters Attended This Year's "A Toast to Dairy" Event
On Thursday, June 20, more than 130 dairy enthusiasts attended "A Toast to Dairy," an annual event supporting the Center for Dairy Excellence Foundation of Pennsylvania. Attendees gathered for a farm-to-fork meal featuring Pennsylvania dairy products, tasted local cheeses and wine, enjoyed live art and music, and learned about the Dairy Excellence Foundation's next-generation dairy education programs.
Several local businesses, farms and supporters made the event possible by providing sponsorship and donations. Premier sponsors included the PA Preferred® Program, Savencia Cheese, Land O'Lakes, Turkey Hill, and Dave and Janet Hileman. Other sponsors included Wawa, Phibro Animal Health, Herbein & Company Inc., and the Lancaster Dairy Herd Improvement Association.
Donors included Bell & Evans, Birchrun Hills Farm, Caputo Brothers Creamery, C.P. Yeatman & Sons, Cullari Vineyards and Winery, Four Seasons Produce, Haag and Werley families, Harrisburg Dairies, Inc., JBS USA, JDK Catering, Karns Quality Foods, Kessler Foods, Lanco-Pennland Quality Producers, Nissley Vineyards, Pennsylvania Cheese Guild, Pennsylvania Dairymen's Association, Pennsylvania Potato Cooperative, Pinnacle Ridge Winery, Savencia Fromage & Dairy, The Hershey Company, The Vineyard at Hershey, Troegs Independent Brewing, Turkey Hill, Turner Dairy, and Weis Markets.
Proceeds from the Toast to Dairy event will support dairy education programming, including the Dairy Excellence Foundation's "Adopt a Cow" program. Through a partnership with Undeniably Dairy, 486 classrooms across the United States, Mexico and Canada "adopted" a cow during the 2018-19 school year and received an inside look at the dairy industry.
"Our goal with the Adopt a Cow program is to bring the farm to the classroom and inspire students to want to learn about dairy," said Brittany Haag, Dairy Education Program Manager at the Dairy Excellence Foundation. "We want them to grow up to be educated consumers and really understand what dairy is all about."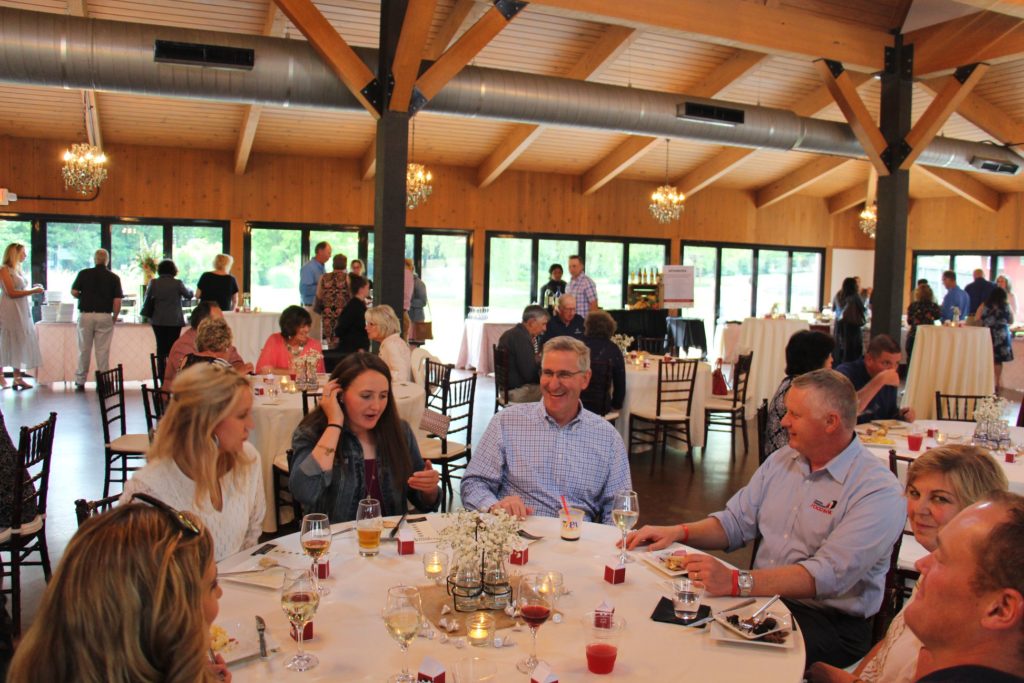 More than 25,000 students participated in the "Adopt a Cow" program and engaged with local dairy farmers through live video chats, photos, activity sheets, certificates, and other learning activities.
In addition to the "Adopt a Cow" program, A Toast to Dairy supports the Dairy Excellence Foundation's dairy farm field trip grants, on-farm internship program, and scholarships for students and teachers. Through these programs, students of all ages have opportunities to visit local dairy farms, receive hands-on, farm-based learning experiences, and pursue future careers in dairy.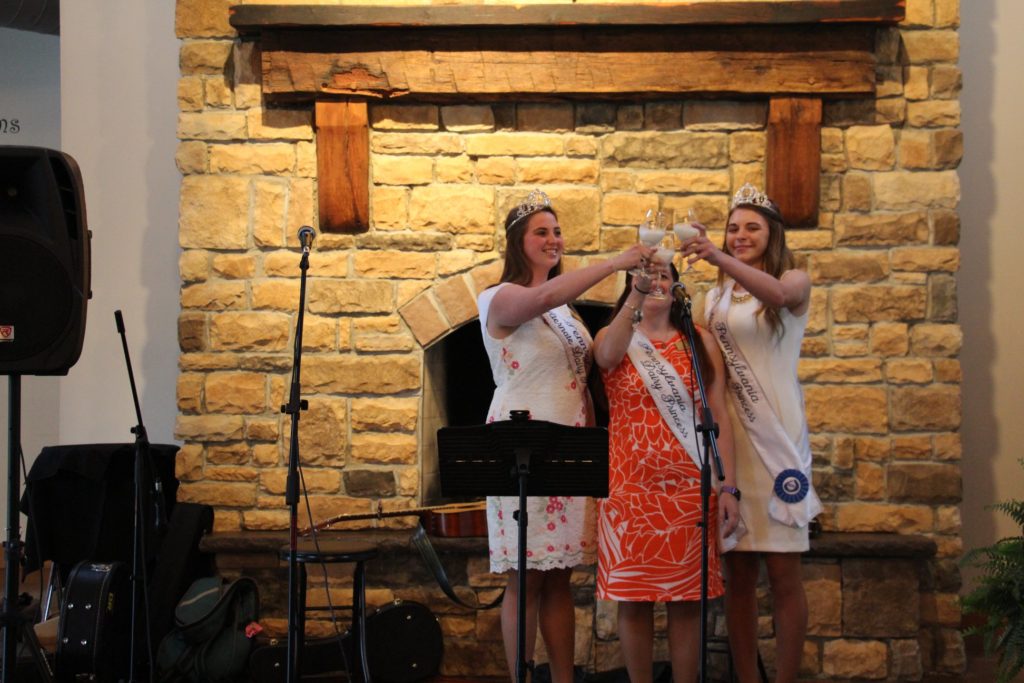 The Dairy Excellence Foundation works to empower the next generation of dairy farmers. With events like A Toast to Dairy, the Foundation is able to provide interactive programming and curriculum, career preparation resources, and internship and scholarship opportunities.
Learn more about the Dairy Excellence Foundation.