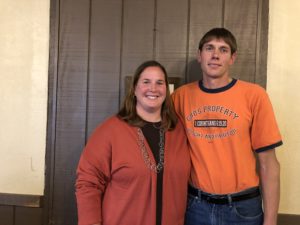 Andrew and Jill Henry of Henry Farms of Knox, LLC in Clarion County always dreamed of bottling their own milk and adding a value-added portion to their dairy business. It wasn't until they learned about multiple grant opportunities that they discovered a way to make their vision a reality.
"My husband and father-in-law started hearing about the Pennsylvania Dairy Investment Grant and realized there was funding out there," Jill said. "We've always said doing a value-added portion and bottling our own milk was something we wanted to do. But we never thought it could actually happen or that we could secure the funding."
Part of the Pennsylvania Farm Bill, the PA Dairy Investment Program will provide $5 million in grants for research and development, organic transition, value-added processing, and marketing grants in support of Pennsylvania's dairy industry. The ultimate goal of the grant is to support Pennsylvania dairy as the industry grows and changes.
As Jill began researching the grant-writing process, the Center for Dairy Excellence helped explain the opportunities available to her family's farm. The Henrys have 250 head and milk 110 cows, so establishing a business plan that's unique to their dairy was the first step to writing a successful grant application.
"As the information came out, I started researching who could help us figure out how to successfully write the grant. When I called the Center, they suggested we start by looking into the Dairy Decisions Consultants (DDC) grant to get a successful business plan in place," Jill shared.
Leveraging funds provided through the Commonwealth of Pennsylvania, the Center's DDC program works to provide dairy farm families with professional consulting resources to help make decisions that shape the future of their operation. Farms that are accepted into the program receive up to $3,500 in funds to work with a professional consultant who has firsthand experience in the dairy industry.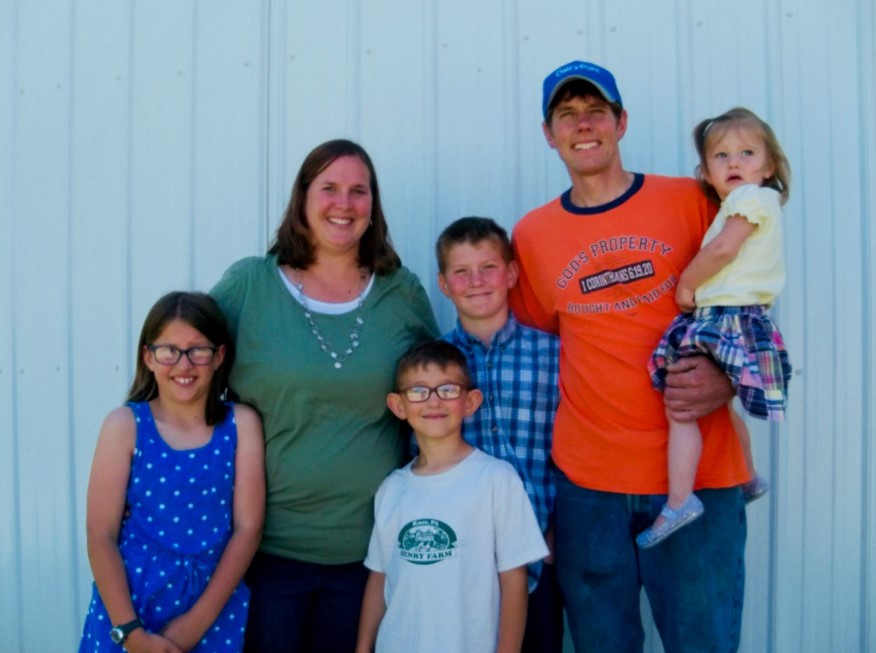 A Consultant Who Cares
After being accepted into the DDC program, the Henry family was paired with John Black, a Dairy Decision Consultant that has more than 16 years of experience in farm tax accounting and farm business analysis. His expertise and passion for dairy, combined with the Henrys' vision for their farm, allowed them to create a solid, value-added business plan.
"John has hands-on experience being a dairy farmer and has worked in the dairy industry for so long," Jill said. "When he walked around our facility, he physically wanted to be there and clearly cared about the future of our farm. That made a difference for my family."
In addition to developing a business plan, John helped them weigh their options. As they apply for two different portions of the Pennsylvania Dairy Investment Grant—the value-added and marketing portions—John helped them visualize the big picture and what their farm would look like if they secured certain types of funding.
"He showed us where our farm would be if we continued into the future in the same status we are now. Then he showed us what it would look like if we received one grant or both grants, and what it would look like if we didn't get funded and tried to outsource that funding through lenders," Jill explained. "He gave us a lot of options and really helped us look at the whole picture."
The Courage to Move Forward
For the Henry family, the Dairy Decisions Consultants program allowed them to take a step back and evaluate their ability to succeed during future downturns.
"It was beneficial for me to see what we're doing successfully and scrutinize our current situation to see the good and bad," Jill said. "It showed me all the work we've done over the years to prepare for future downturns, it was all worth it. We're at a better place now. It was hard for me to see that amidst our everyday responsibilities."
The program also helped eliminate some of their discouragement as they realized they had the tools and support to sustain their farm for the next generation.
"For my husband and father-in-law, [the DDC program] helped them see that change is a possibility for the future. They were feeling stuck and like they didn't have options because the market was so bad," Jill said. "To hear John's perspective and his projections, they learned what to eliminate that's losing money and how they can come out on top."
Most importantly, the DDC program gave the Henrys the courage to say "yes" to opportunity. With clear projections for the future and a deep understanding of their business's bottom line, they have the confidence and knowledge to expand into the value-added space.
"The DDC program was a really successful opportunity, and that's what has allowed us to have the support to seek some other funding and try to add a value-added portion to our farm," Jill said. "By jumping on this, we're hopeful and excited for the future. This program gave us the courage to say 'yes, we can keep going.'"
Submit an application today and view the full list of consultants. Contact Melissa Anderson at 717-346-0849 with questions.