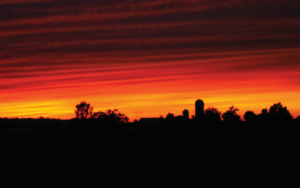 The Dairy Summit Will Take Place on February 5-6, 2020 in State College, PA
The Professional Dairy Managers of Pennsylvania (PDMP) and the Center for Dairy Excellence are offering grants and support to dairy producers to reduce the cost of registration for the 2020 Pennsylvania Dairy Summit. With the goal of reigniting the dairy industry, the 2020 Dairy Summit is an affordable way for producers and farm employees to expand their knowledge about current industry issues and receive actionable takeaways they can apply to their dairy operations.
"Considering the challenging economics in the industry going into 2020, we want the Dairy Summit to be as affordable as possible to farm operations," said Caroline Zimmerman, the 2020 Pennsylvania Dairy Summit chair and a dairy farmer from Blair County. "Thanks to the discounted registration rates, dairy producers have a low-cost opportunity to develop their skillsets and learn from experts across the industry."
Dairy producers receive a more than 65% discount to attend both days of the Summit, with registration being $75 for the first producer who registers and $50 for each additional person from the farm. Registration is $25 for producers who want to attend one day of the conference.
The Dairy Summit will take place on February 5-6 at the Penn Stater Hotel and Conference Center in State College, Pa. The event will feature four keynote speakers and 12 breakout sessions to help attendees reignite their outlook on innovation, their optimism about animal agriculture and climate change, their leadership abilities, and more.
"In addition to rekindling enthusiasm about Pennsylvania dairy, the Summit will provide in-depth sessions on emerging technology, value-added investments, cow-side topics, and important industry issues to help producers gain concrete strategies and techniques to improve their profitability," said Zimmerman.
Dairy producers can also earn continuing education credits for three approved breakout sessions through Farmers Assuring Responsible Management (FARM). Young or beginning farmers can also receive 4.0 credits through AgChoice Farm Credit's SmartStart Program by attending the 2020 Dairy Summit.
Registration is due by Friday, January 24, 2020. Complete program details can be found online. Visit padairysummit.org to register and learn more about continuing education credit opportunities.
Contact the Pennsylvania Dairy Summit Business Office with questions at 814-355-2467 or email info@padairysummit.org.