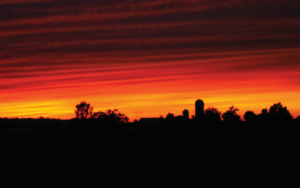 Continuing Education Credits Are Available Through Four Industry-Recognized Organizations
Dairy professionals who are looking for continuing education opportunities are invited to attend the 2020 Pennsylvania Dairy Summit on February 5-6 at the Penn Stater Hotel and Conference Center in State College, Pa. Hosted by the Center for Dairy Excellence and the Professional Dairy Managers of Pennsylvania (PDMP), the Dairy Summit promises to reignite the dairy industry and provide an affordable way for producers to develop professionally.
"As we plan this year's Dairy Summit, we want to give dairy producers a forum to learn from one another, tackle challenges within the industry, and broaden their perspectives on important issues," said Caroline Zimmerman, the 2020 Pennsylvania Dairy Summit chair and a dairy farmer from Blair County. "The event will be filled with interactive breakout sessions, giving producers the opportunity to earn more industry-recognized continuing education credits than ever before."
The following continuing education credits are available for individuals who attend the two-day event:
The Pennsylvania Dairy Summit is approved for 4.0 credits through AgChoice Farm Credit's SmartStart Program. Ideal for young or beginning dairy producers, the SmartStart program allows beginning farmers to earn SmartStart credits for completion of educational workshops like the Dairy Summit.
Farmers Assuring Responsible Management (FARM) has approved three Dairy Summit breakout sessions as continuing education opportunities for dairy producers.
The American Registry for Professional Animal Scientists is offering 7.0 credits to ARPAS members for attendance at the 2020 Dairy Summit.
The American Association of Veterinary State Boards RACE committee has approved the 2020 Dairy Summit for 5.0 continuing education creditssplit across various breakout sessions.
To reduce the cost for dairy producers and farm employees, PDMP and the Center for Dairy Excellence are offering discounted registration rates. Registration is discounted to $75 for the first producer who registers and $50 for each additional person from the farm. Registration is $25 for producers who want to attend only one day of the conference.
"Making the time for professional development can sometimes be difficult, but with the continuing education credits available at this year's Dairy Summit, you're walking away with more than just knowledge—you're gaining credits that can help advance your career," Zimmerman said.
More information about continuing education opportunities, including the list of approved breakout sessions, can be found online at padairysummit.org.
The deadline to register for the 2020 Dairy Summit is Friday, January 24. Visit padairysummit.org to register today and view full program details.
Contact the Pennsylvania Dairy Summit Business Office with questions at 814-355-2467 or email info@padairysummit.org.