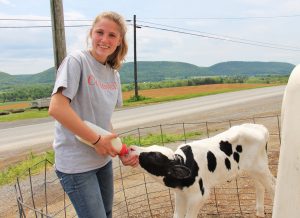 As a college student approaching her sophomore year at the State University of New York (SUNY) Cobleskill, Lily Fries ended her freshman year with a lot of challenges and changes, but also a new opportunity to pursue her passion for agriculture. Lily is completing a summer internship at Schrack Farms, a dairy farm in Loganton, Pa., to gain on-farm experience and expand on her dairy production management classes.
"I come from a small dairy farm, but I wanted to get experience at a bigger level to see what I can bring to the table and also what I can learn from the Harbach family at Schrack Farms," she said.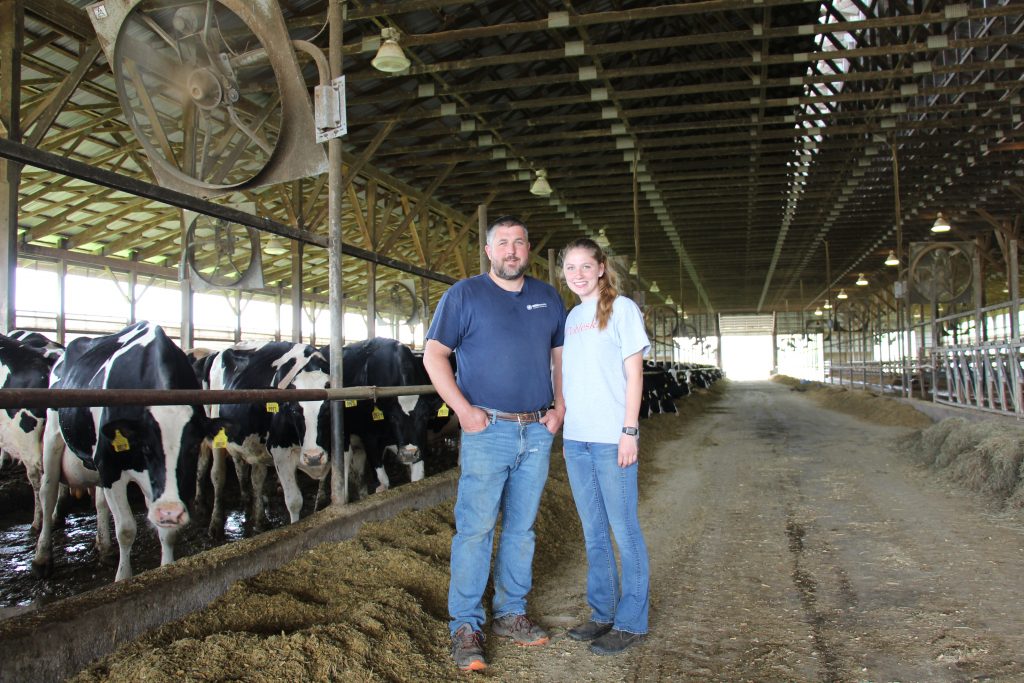 For Doug Harbach of Schrack Farms, providing a hands-on summer internship is one way he can mentor and influence the next generation of dairy farmers. He also uses the internship as an opportunity to grow and evaluate his dairy operation by encouraging Lily to challenge him and share her perspective throughout the summer.
"When I was in college 20 years ago, I did an internship. I learned a lot through that internship program, so I decided if I could have an intern here on our farm, it would help the next generation of dairy farmers get involved and show them what we do," Doug said. "We try to find interns who will challenge us and ask us questions about why we do what we do. Lily is good at that. It helps us revaluate our processes and what we're doing."
Lily is one of seven college students who are completing on-farm internships this summer through the Center for Dairy Excellence Foundation of Pennsylvania, the Professional Dairy Managers of Pennsylvania, and the Pennsylvania Dairymen's Association.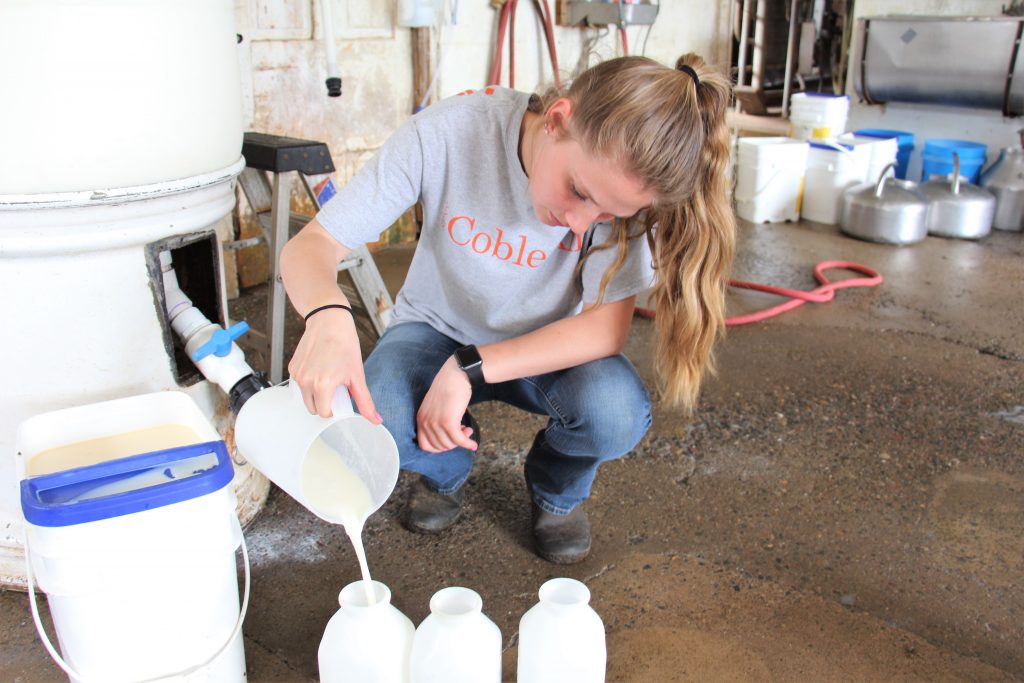 One of Lily's favorite parts of the internship is caring for the farm's newborn calves and completing fresh cow checks to make sure the cows are healthy after giving birth. She is also working with Doug to complete an in-depth research project, which involves calf care and studying the absorption of colostrum— the first milk a mother produces after giving birth to the calf that contains antibodies. Lily plans to analyze the levels of colostrum that are good for calves and determine whether the timing of when calves are fed colostrum affect their overall health.
As Doug mentors Lily to help build the next generation of dairy producers in Pennsylvania, Lily views her calf care responsibilities as a way she can shape the next generation on Schrack Farms.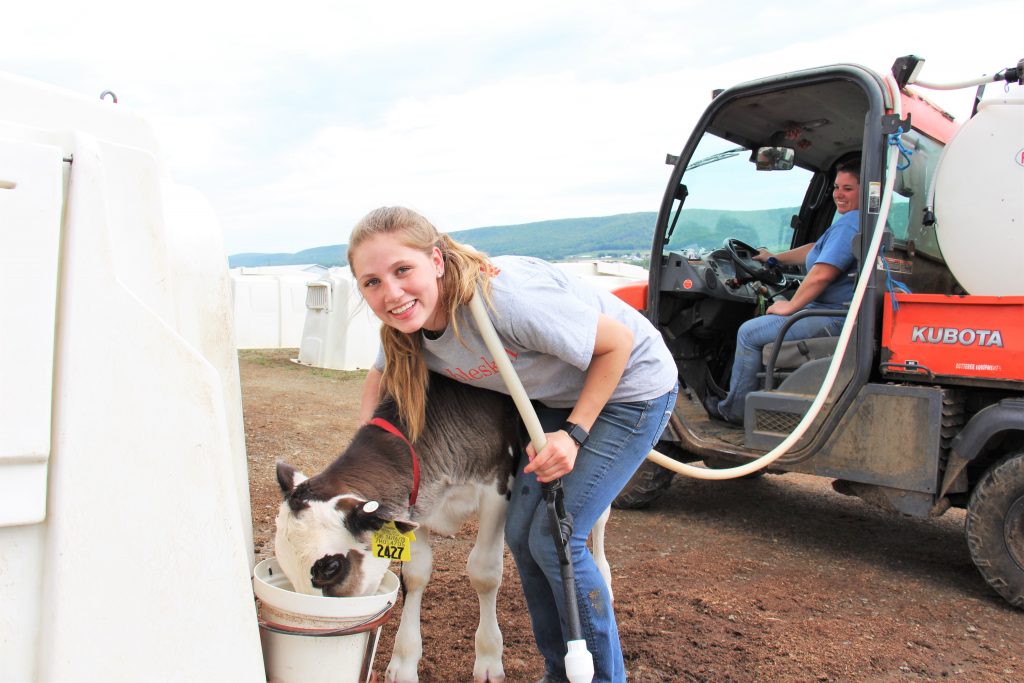 "The little calves are important to the farm because they're the next generation. I try to give the calf what it needs to stay healthy and eventually get to milking in a good way for production," she said.
After college, Lily hopes to build on her internship experience and become a herd manager on a dairy farm.
"The internship has helped me learn how to run things the proper way, management-wise, and get on-farm experience. I've grown up around dairy since I was little, so it has always been in my heart. I just want to continue with it," Lily added.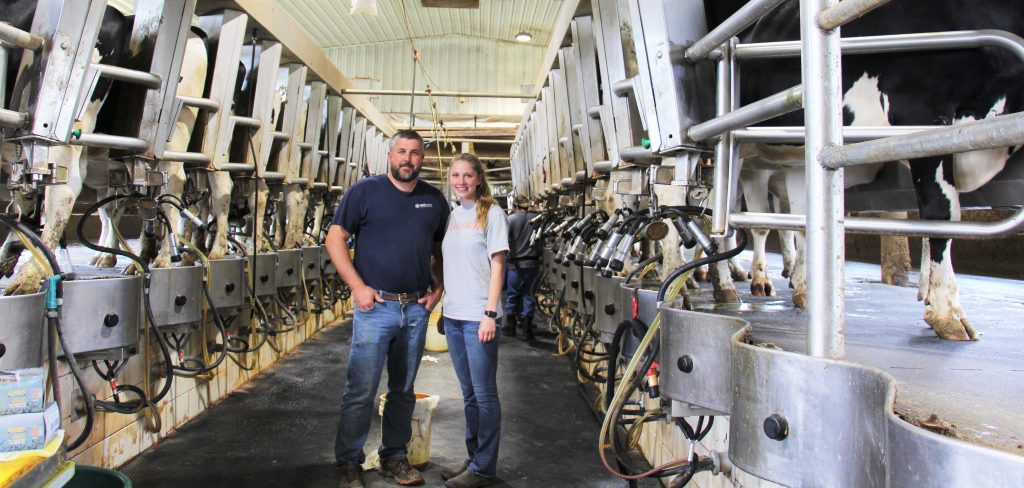 As the Pennsylvania dairy industry navigates low milk prices and challenges spurred by disruptions in the dairy supply chain due to COVID-19, Doug believes taking the time to mentor young people like Lily can help the dairy industry move forward.
"I'm very passionate about the dairy industry, and I think the industry has a great future. There have been some bumps in the road, years that haven't been so great, and challenges with COVID-19's disruption of the supply chain, but we want to be in the industry long-term," Doug said. "We want to be a provider of high-quality milk, take really good care of our cows, and do the best job we can. We work to share our story with consumers and young people who are getting involved in agriculture to help move the industry forward."
The Center for Dairy Excellence Foundation, the Professional Dairy Managers of Pennsylvania, and the Pennsylvania Dairymen's Association provide $3,000 grants to support the on-farm internship program each summer. Learn more.