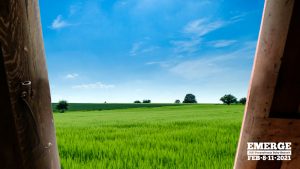 By Jayne Sebright, Executive Director at the Center for Dairy Excellence
What does it mean to emerge? That is a question we asked children in preparation for our annual Dairy Summit, with a "Kids' Perspectives on Dairy Farming" video one of several elements added to break up the monotony of watching presentation after presentation on the computer screen. The kids' answers ranged from bursting out to dipping a cookie in milk. One thoughtful 13-year-old likened it to dairy farmers' ability to come together to help people and raise up the community over the past 12 months. Her ending statement was something for all of us to remember – "As dairy farmers, we don't just make milk. We help people provide for their families."
It was one of many profound statements I heard over the four-day Dairy Summit, which was held virtually earlier this month. Truthfully, when I first realized the Summit had to be virtual, I was not even sure if we should continue to move forward with it. By February, I thought most people would be "Zoom-ed" out and not willing to engage in yet another virtual event. But the annual Dairy Summit is something near and dear to me, having helped in the planning for the past 21 years. I just could not imagine cancelling it and eliminating that forum to offer nuggets of inspiration, positive reinforcement, and business insight to the dairy community right now.
In the end, I am so glad we did host it because we had nearly 300 people participate. Hopefully, they found the sessions as inspirational as I did. Here are just a few of the nuggets shared during the week.
It's not just about having the right people on the bus or even having them in the right seats.
You also need the right bus driver, good directions for the bus, and to know how to get through the detours. Dr. David Kohl shared this perspective during his presentation on the Global Ag Economy and What to Expect in 2021. Dr. Kohl spoke about the uncertainty in the world economy right now with the pandemic widening the financial and economic divide, increasing government intervention emerging, and concerns over dairy's place in global trade agreements. He stressed that good managers are going to have to be flexible, adaptive, and innovative to compete in a consolidating industry. He also stressed the importance of farms having budgets and comparing them to actuals, reestablishing goals, and objectives, communicating with your advisory team, and developing a risk management plan.
Bonds are forged through heat and pressure.
Lee Rubin is a former Penn State football player who worked in corporate America after his football career. He spoke about the five "C"s that help shape extraordinary teams. They include Competitors, Common Goals, Communicate – Communicate – Communicate, Chemistry, and Consistency. Adversity is inevitable, he said. It is in those moments of intense adversity, pressure, and heat that extraordinary teams can be forged. It is all about what you do in that moment and whether you choose to come together or break apart.
You need to look for people who are hungry, humble, and smart.
Heglar Creek in Declo, Idaho is a multi-faceted operation with dairy, beef, row crops, a sod business, and an electrical contracting company. Joshua Webb and other partners in the operation shared their story. They attribute their growth and diversification to different generations coming back to the farm and the people they surround themselves with. They encouraged attendees to recognize what you know and what you don't know—and when it's time to work with experts or outside partners to help you achieve your goals.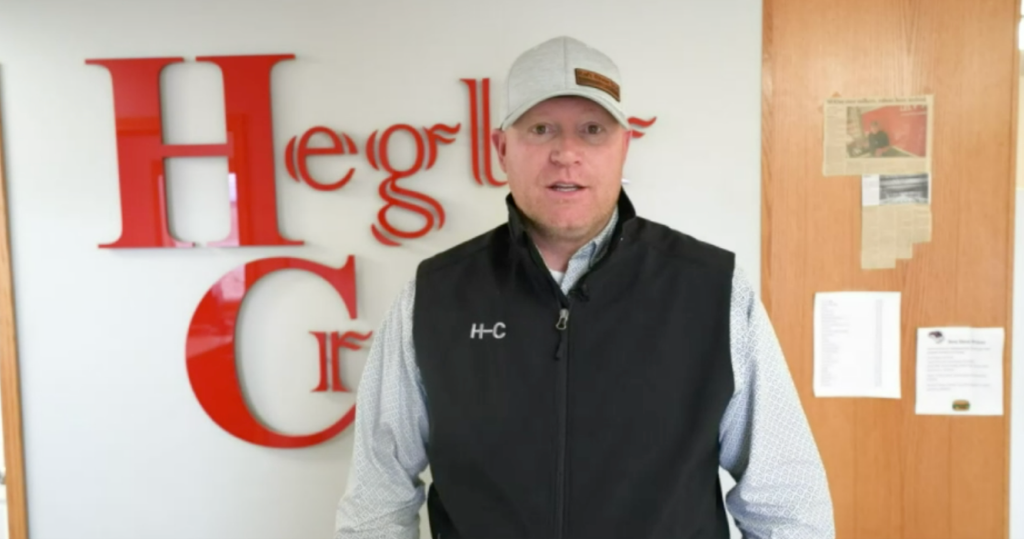 Establishing a "big picture" mindset can bring focus to your future.
Zane Itle from Vale Wood Farms in Loretto, Cambria County was one of three young professionals who provided perspective to 50 college students during an evening reception. He said he takes time every day to write things down and think about where he wants to end up and the steps for him to get there. He talked about focusing on your aspirations but also thinking about why you want to get there and what it means for the legacy you are leaving behind.
Nothing replaces excellent animal husbandry skills.
Mike Lormore from Zoetis shared a study identifying the key biological indicators in a dairy herd that influence Net Farm Income. Although he talked about how herd size and efficiencies of scale can have a dramatic impact, his research indicated that lowering somatic cell counts, improving reproductive efficiency, decreasing net herd turnover, and optimizing heifer management are significant contributors. Maximizing energy-corrected milk production was the most significant factor influencing the Net Farm Income of those in the study, and Mike emphasized that all these factors depend on excellent animal husbandry skills.
The barn may be different, but the families behind that barn are still the same.
Tara Vander Dussen is an environmental scientist and dairy farmer from New Mexico who shares her passion for dairy's sustainability story with more than 40,000 followers as the New Mexico Milkmaid. She shared a recent Farm Bureau survey that indicated 88 percent of Americans find farmers a trustworthy source of information. With that trust comes responsibility, she said, adding that people want to be entertained, not educated. She encouraged more farmers to say "yes" when asked to share their story, to make it personal, and find ways to connect.
People need to be willing to be vulnerable.
Chuck Carr is a dairy farmer from Crabtree, Westmoreland County, who found himself between a gate and an oncoming skidloader in a near fatal accident in 2018. With multiple fractures to his skull, Chuck's journey back was a long one, but along it, he found a way to intentionally seek the positive in any situation. After his inspiring message, Chuck was asked how someone can help a family member or friend dealing with depression. His response was simple, "People are afraid to be vulnerable. But that is what someone who is suffering needs — someone who is willing to get down beside them and walk with them where they are."
Rules without relationships equal rebellion.
This bit of insight came from the Center's very own Heidi Zimmerman who moderated this year's Summit. In talking with one of the speakers, she shared how this was advice she used in parenting her three boys. But it is really advice we could use in any system we are leading, whether it is with our families, our business teams, or even in our communities and our governments. For people to follow you, they need to first trust you.
---
If you did register for the Summit but did not get the chance to listen to all these presentations, the recordings will be available for the next three months. So go back and listen to them. If you did not get to attend the Summit, reach out to someone who did and maybe they would be willing to share more about what they took away from the event. If anything, this past year has taught us the need to adapt and keep moving forward. This year's Summit was filled with nuggets of perspective to help us do just that.