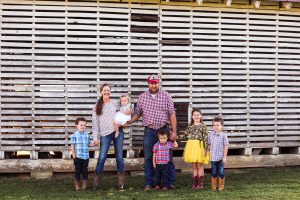 What excites you most about being a dairy farmer today? We recently asked Pennsylvania dairy producers to share some of the positive moments they experienced throughout 2020 and what excites them most about their roles. From finding ways to connect with their community and celebrating their family businesses to improving efficiency and making decisions that make their cows happy, take a look at these inspiring messages from dairy farm families.
Celebrating a united industry.
"When everything bottlenecked in distribution when COVID hit, we witnessed the industry unite to keep milk on the shelves and moving out to our consumers who needed it. We saw amazing creativity up and down the supply chain. Some powerful accomplishments were made by everyday superheroes. The farmers, the truck drivers, the cooperatives, the marketing groups— it felt like all hands on deck." —Mary, Fawn View Manor Farms
Finding ways to reduce feed cost.
"For us, it has been the move to highly digestible forages which has been very effective in reducing purchased commodities at the high prices of today's market. This includes BMR corn silage and triticale grass silage. This really does work and the cows love it." –Kurtz Valley Holsteins, LLC
Discovering full-circle moments.
"One positive thing that happened to our farm this year is that we started shipping milk. My grandparents had dairy cattle when I was young but sold them when their health declined. They sold the farm to my uncle who later sold it to us in 2000. When they sent milk, it was in cans. 50+ years later, my husband built a milkhouse, bought a bred heifer, and now we are milking her daughters and granddaughters. It has taken a long time, but now our farm has once more turned back to a dairy." –Renee Caruso, a dairy farmer from Westmoreland County, PA
Noticing an increase in dairy consumption.
"With kids being home from school this past year, a lot of parents looked at dairy more than before. Sales and consumption increased. It seems like that staple in American diets is still well in tact. I am excited that I still get to do what I love. Dairy and crop farming with my family." –Matthew Rogers, Rogers Dairy, LLC
Setting clear goals.
"One positive thing we've seen on our farm in the past year is our ability to push ourselves to find a new level of efficiency on the farm, resulting in hitting a lot of goals we had set for ourselves." –Caroline Zimmerman, Dry Creek Farm
Embracing multi-generational family businesses.
"One positive thing that just recently happened on our farm is that my husband & I took over the farm and dairy business from his parents. He is the 6th generation to dairy farm on the family farm, which dates back in his family to 1861 here in Bucks County." –Annette & Steve Worthington of Curly Hill Farm in Bucks County, PA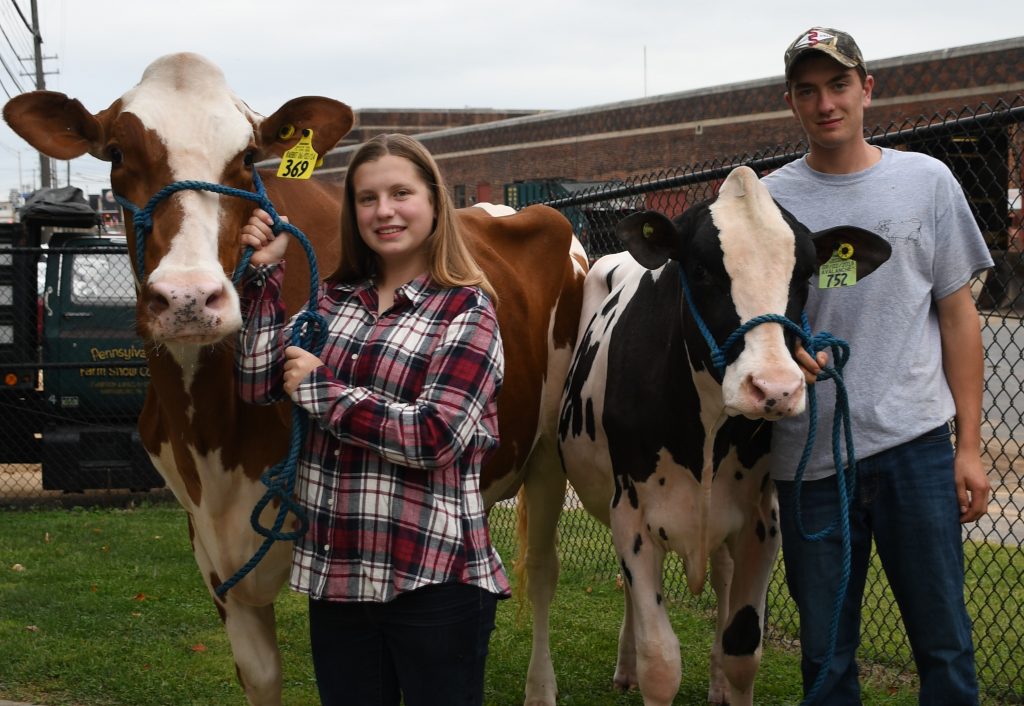 Sharing their story.
"Dairy farmers are the hardest working, most genuine, grit-loving, personable people I've ever met. They all have an awesome story to tell! The opportunities to share are endless." –Mary, Fawn View Manor Farms
Producing a wholesome product.
"We are excited about the opportunity to show consumers that dairy farmers really care about their communities and will do everything they can to make sure they have good, wholesome food to eat. Also the responsibility and satisfaction to work with nature and the circle of life on a daily basis to produce healthy food for our neighbors near and far." –Phoebe and Dave Bitler, Vista-Grande Farms