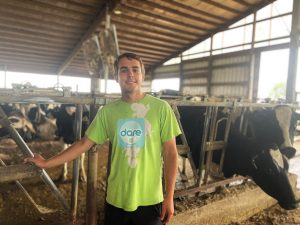 Growing up on a small dairy farm in Adams County, Pennsylvania, dairy has always been a part of George Sebright's life. Expanding his perspective and gaining new experiences outside the state is something he has been passionate about since he started college. As a rising junior at Virginia Tech, George is studying dairy science with a minor in agribusiness management.
To continue building on the dairy experience he has gained in Pennsylvania and Virginia, George decided to apply for an-on farm internship—a program that is supported by a partnership between the Dairy Excellence Foundation, the Professional Dairy Managers of Pennsylvania, and the Pennsylvania Dairymen's Association. After being accepted into the program, George was paired with Brey's Cycle Farm in Sturgeon Bay, Wisconsin, more than 900 miles and 14 hours from home.
"I was open to going somewhere and finding a new perspective on the dairy industry. I know a lot of the practices that the Pennsylvania dairy industry has, so I wanted to see if Wisconsin, because of the different climate, has different ways of doing things," he said. "I wanted to intern with a farm family that I could shadow and learn from and would be a good role model to help me get ideas."
For the Brey family, they enjoy giving interns like George a well-rounded experience and exposing them to all facets of their dairy operation.
"The internship program is one of our favorite things. We were fortunate enough to have great mentors in our early years. We learned so much and gained perspective and confidence from those people. We enjoy paying those experiences forward and fostering relationships with young people," said Moriah Brey.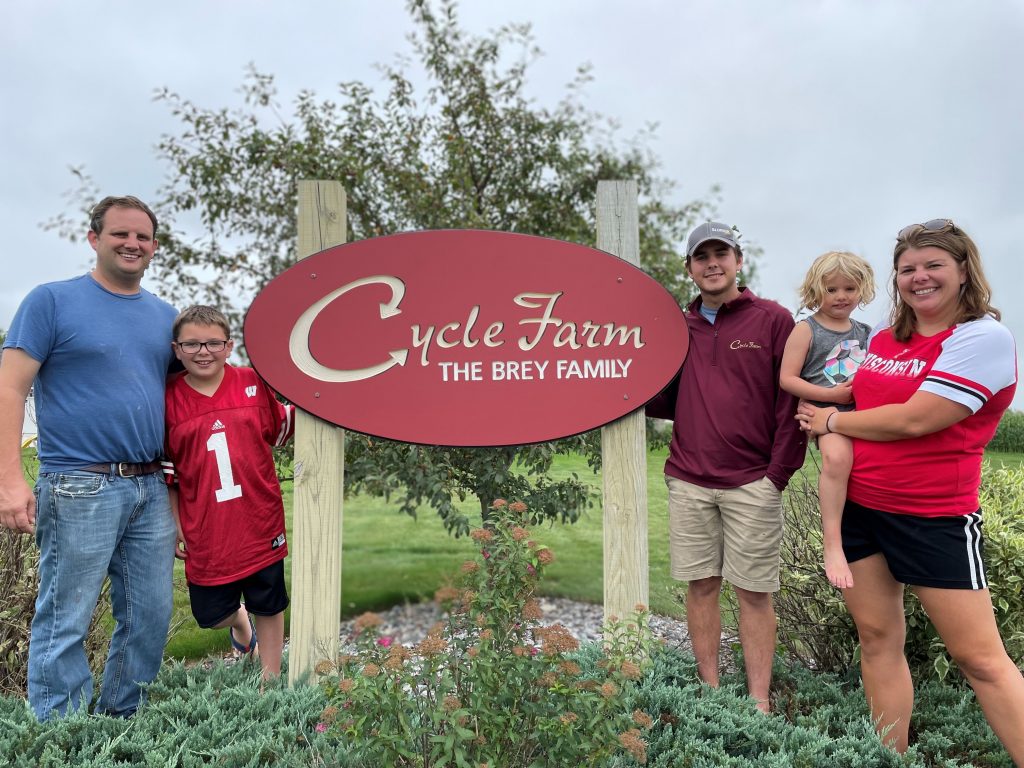 With an interest in genetics, George has spent the summer exploring genomic science data and learning how the Brey family uses genomics to breed better cows.
"Learning more about genomic data science and how we can improve cows by using new technology was a big thing I was interested in learning," George shared. "I sat down with my boss multiple times, and they went over different ratings, what they mean, what they are derived from, and how we can use them to breed better cows. That has been very rewarding."
George also learned the procedure for embryo transfer and gained experience with conventionally flushing embryos. This sparked the idea for his research project, one of the main components of the on-farm internship program. George has been working with the Brey family to compare the conception rates between embryo recipients that are heifers and embryo recipients that are first lactation cows. "It not only helps me understand what would be better for embryo recipients if I ever want to flush cows, but it also helps my boss see who they should be using as heifer recipients. It helps them make sure they're using the right cows," he explained.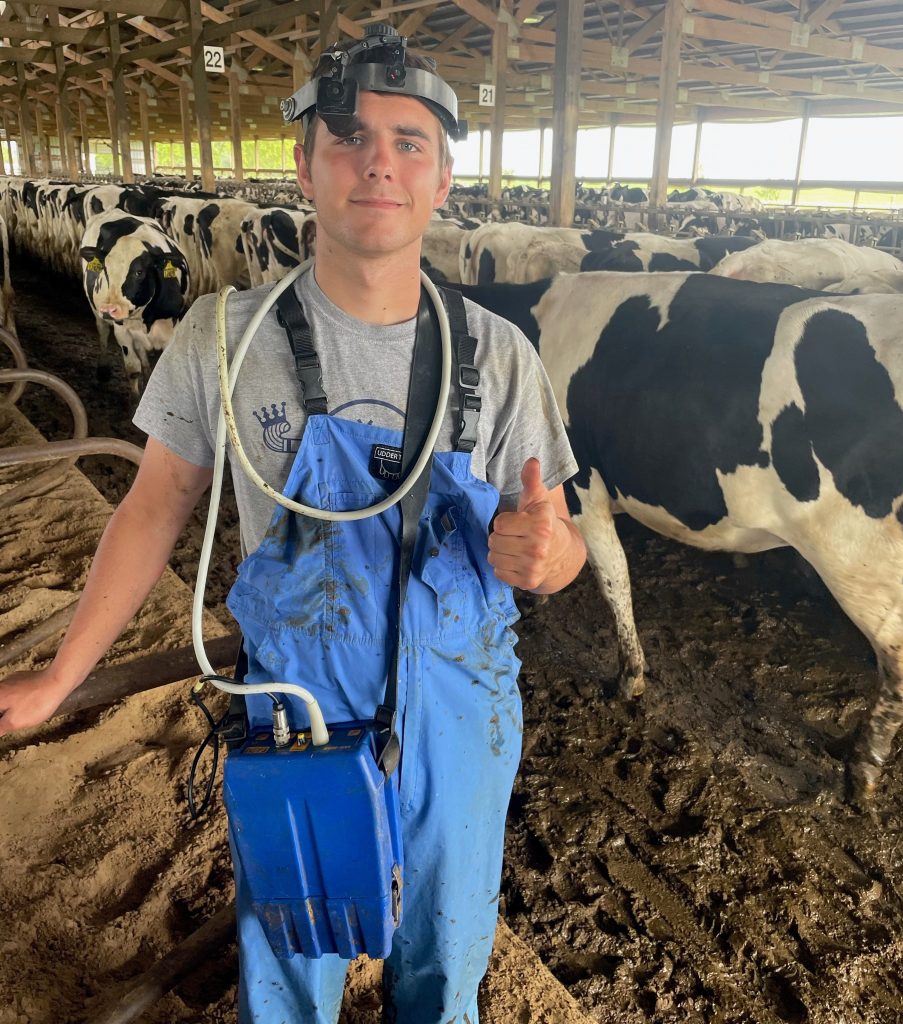 In addition to genetics, George has assisted with pregnancy checks and learned how to use an ultrasound machine. He has also been responsible for monitoring the nutrition program for several show animals, helping with fieldwork and harvests, and learning what goes into producing high-quality forages for dairy cows.
"If I want to learn something, they are all for helping me learn that. They have been very welcoming," George said. "They treat me more like a peer or a colleague rather than an employee. That was very valuable and has helped me feel more comfortable sharing what I wanted to learn."
One challenge George experienced during the internship was communicating with the farm's Spanish-speaking employees. Not only did he spend some of his downtime using a language app to become more fluent, he also took advantage of the opportunity to take Katie Dotterer's Farm Spanish Basics course before he started the internship.
"That course helped me a lot. It taught me some of the farm terminology and vocabulary, so even if it wasn't necessarily at the top of my head, if I heard [an employee] say it, I remembered from the course what it meant. Then I could understand what they were trying to say," he said.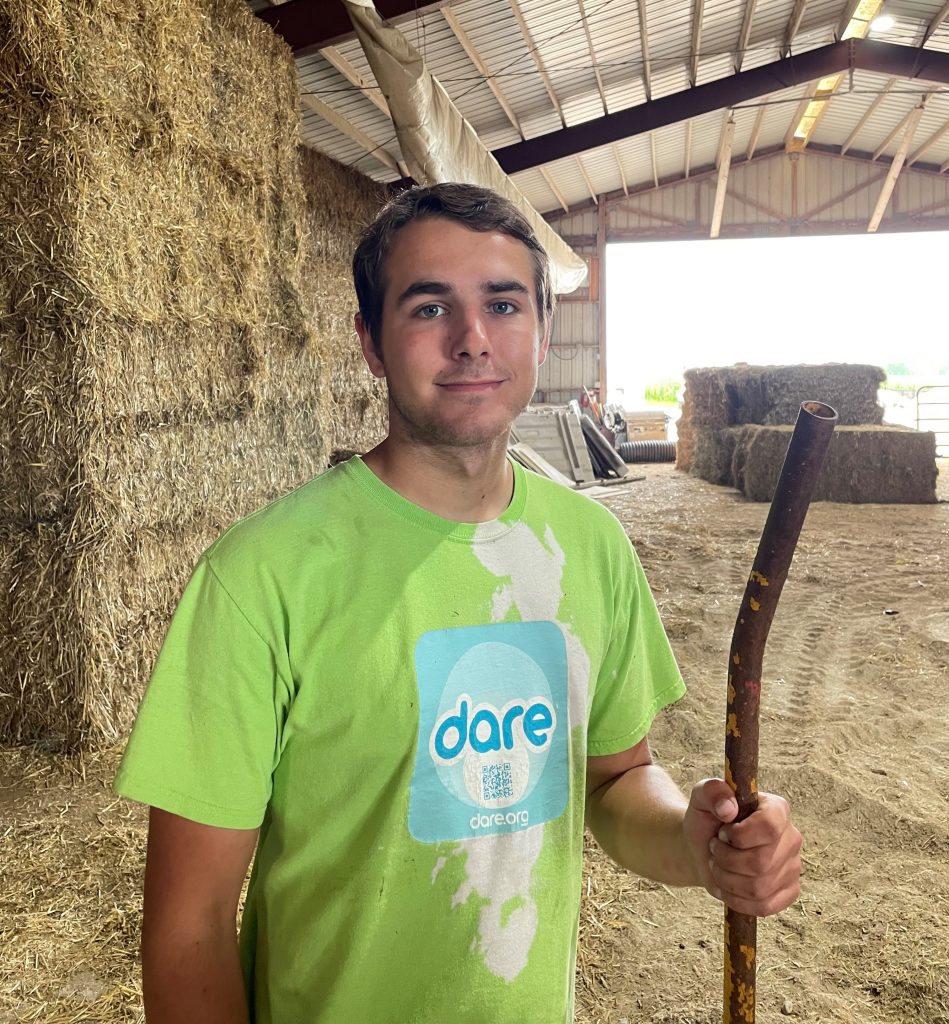 After graduation, George hopes to pursue a career on the genetics side of the dairy industry, build relationships, and eventually return to his family farm and expand it. Getting outside of his comfort zone and learning about the Breys' genetics and milk production strategies has helped George learn what it means to be successful in the dairy industry.
"Being able to do the most with what you have is how you'll be successful. It really comes down to having a good team of employees who feel valued and are all reaching a common goal," he added.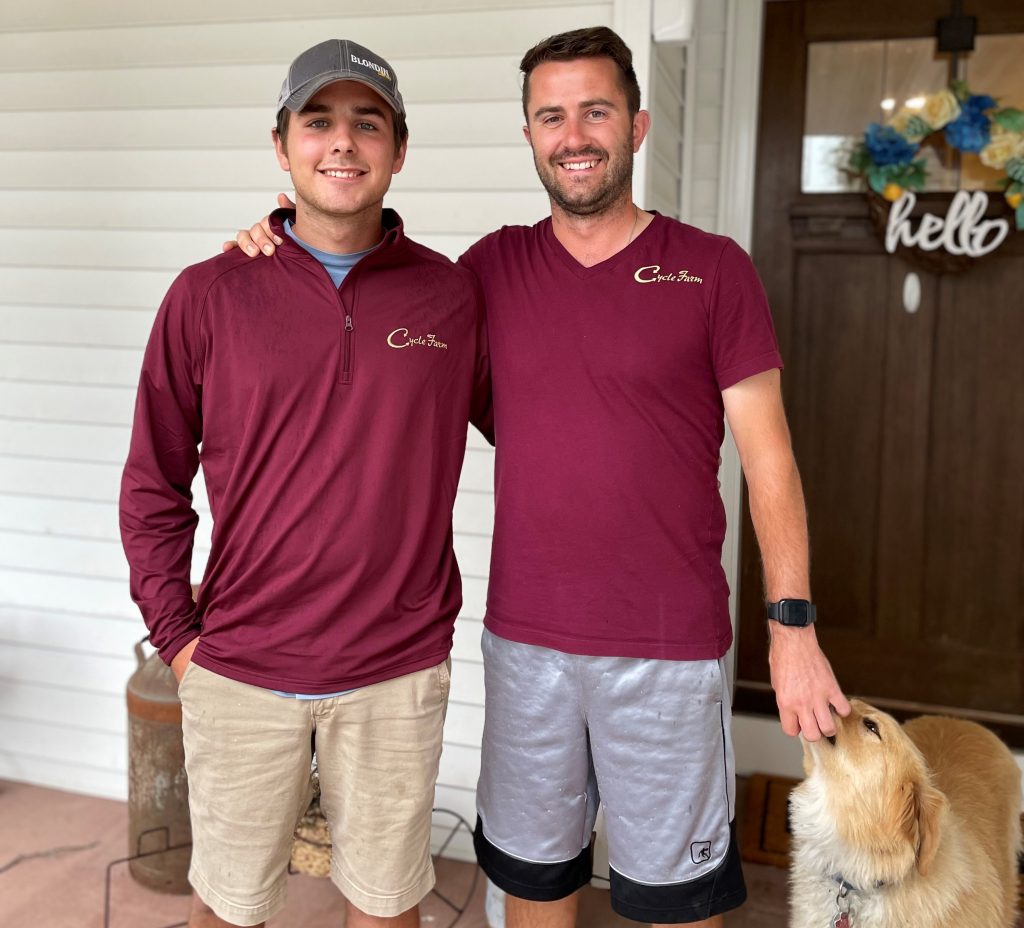 ---
George is one of seven college students who are completing on-farm internships this summer. The Center for Dairy Excellence Foundation, the Professional Dairy Managers of Pennsylvania, and the Pennsylvania Dairymen's Association provide $3,000 grants to support the on-farm internship program each summer. Learn more.