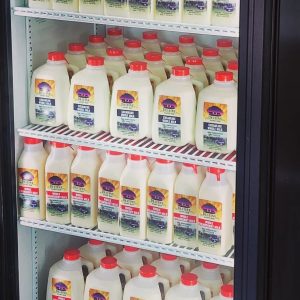 At Stover Farms, a 90-cow, fourth-generation dairy farm in Cumberland County, Pa., Amy Brickner has been working over the last four years to open an on-farm creamery where they can sell their farm-fresh milk and other dairy products. In February of 2022, they became one step closer to their destiny when Amy and her family opened Destiny Dairy Bar.
Making the decision to open an on-farm creamery required significant changes to their operation along with in-depth business planning and financial investments. To help drive efficiency as they made so many changes to their business, Amy focused on improving her heifer program as she condensed the herd size — which was part of her business plan when entering the value-added creamery space. She heard about the Dairy Excellence Grant through the Center for Dairy Excellence and decided to apply to receiving matching funds for new gating and headlocks.
"When I heard about the grant, I thought I should try to apply. Especially with the way prices for gates, metal, and even wood have increased over the last year, every dollar helps," she said.
The Dairy Excellence Grant program is ideal for Pennsylvania dairy producers who want to improve cow comfort, milk production per cow, or overall efficiency on their dairy farm. Leveraging funds provided through the Commonwealth of Pennsylvania, it offers up to a 50 percent, or up to a maximum matching level of $5,000, to dairy farms approved into the program.
Not only did the grant help her on the financial side, but it has helped Amy drive efficiency within her operation to meet her evolving business goals.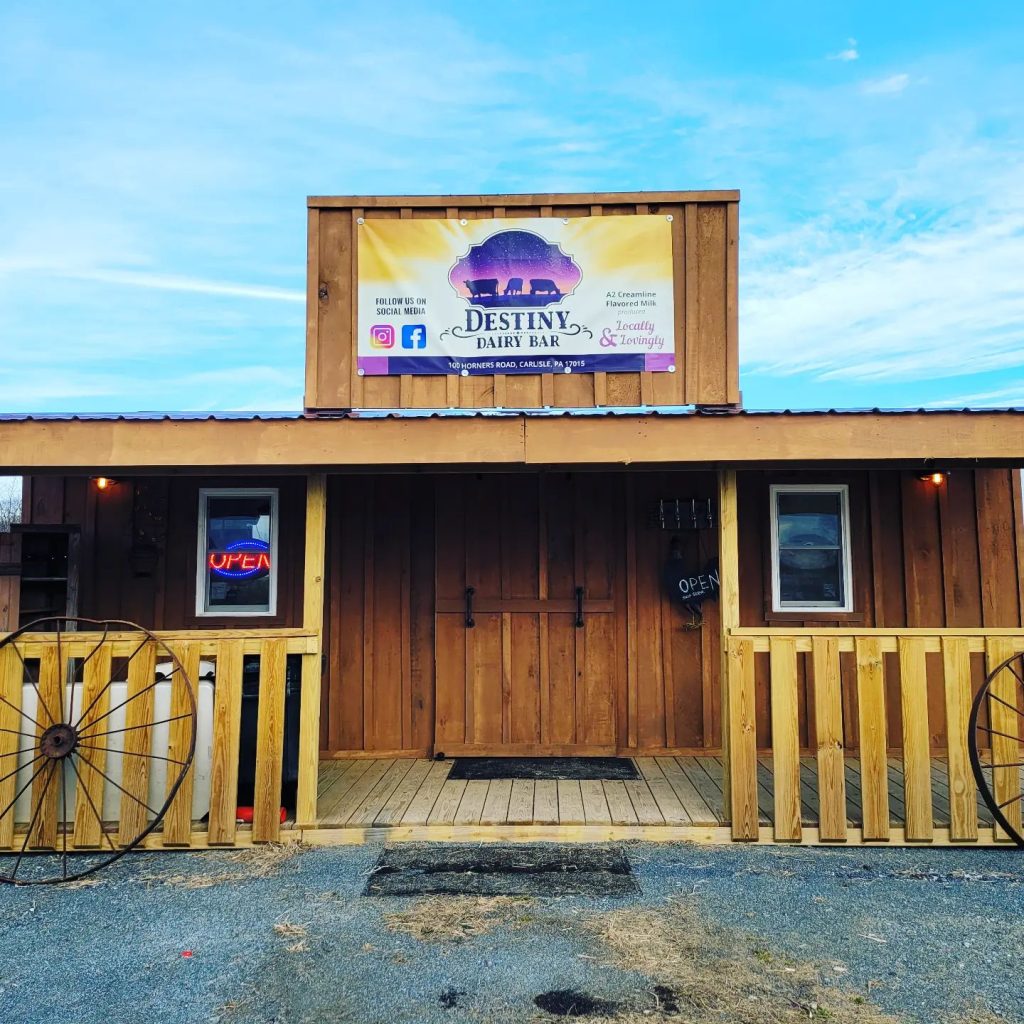 "We opened an on-farm creamery, so I'm working on reducing the herd size and bringing our breeding age heifers into the dairy barn. But I needed extra gates and headlocks. Right now, where we have them, it takes an hour or two to get everyone to lock up properly. I'm wasting a lot of my time trying to get one or two heifers bred," Amy explained. "This grant helped pay for the gating and headlocks to bring the breeding age heifers in, condense the herd, and hopefully make everything much more efficient."
Along with the cow side of her operation, Amy has worked with a consultant from the Center for Dairy Excellence, as well as professionals from other organizations, to create a detailed business plan for their dairy farm and creamery. Right now, a neighboring farm pasteurizes and bottles their milk, which Amy and her team then sell to the community at Destiny Dairy Bar. Thanks to a Pennsylvania Dairy Investment Program (PDIP) grant, Amy is also in the process of installing vats to process on-farm cheese curds in the future. "Our goal is that 100% of the milk from our cows will be used to make all the products," she said.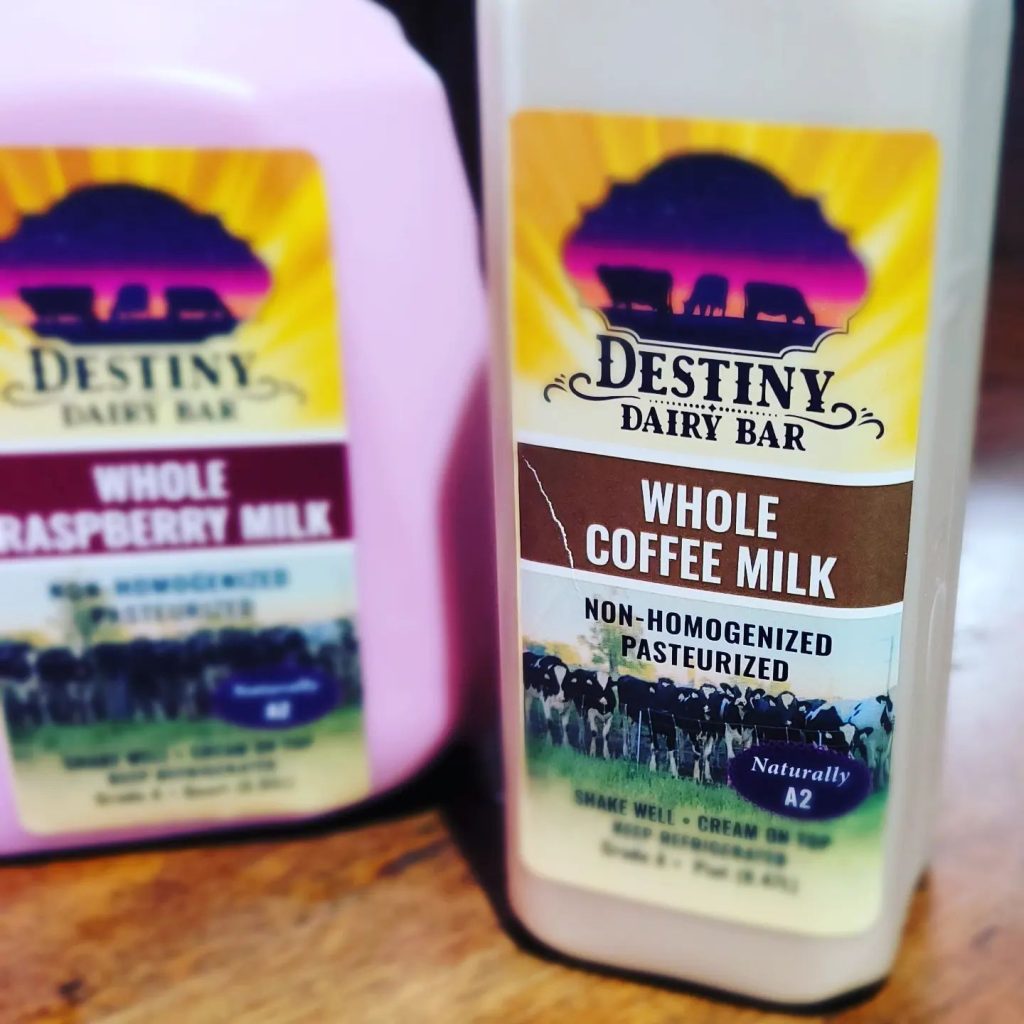 Seeing her dream come to fruition has been rewarding for Amy, and she hopes to use her experience to show other local dairy farmers how they can impact consumers in their communities.
"I've been doing the planning for four years, and it feels a little surreal. I'm working on ramping up recipes for bigger vats and it has been a lot of fun," she shared. "If I can get this working, I really want to not only show the consumer where their milk comes from, but also show other farms the potential of what we can do. There's not an instruction manual somewhere. There are a lot of different things you can do, but I think the stronger your local dairy market is, it's good for everyone."
---
To learn more about the Dairy Excellence Grants, click here. The next round of applications will open in the fall of 2022. The Center has awarded a total of $525,000 to more than 100 Pennsylvania dairy producers between previous rounds of the grant program. A total of 26,000 Pennsylvania dairy cows have been impacted by these improvement projects, and herd sizes have ranged from approximately 50 cows to 2,000 cows.