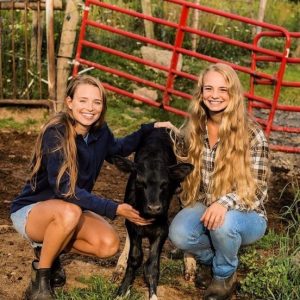 When you meet Stephanie and Hayley Painter, two sisters who grew up on Painterland Farms in Tioga County, Pennsylvania, one of the first things you will notice is their passion and drive. They have always envisioned creating a value-added dairy product that could help make their family's fourth-generation organic dairy and crop farm more sustainable, but they weren't sure where to start.
"We knew what our inspiration was, but we didn't know what exactly we wanted to do. When we started, we were basically knocking on doors and asking questions to all of our connections," Hayley shared. "Someone told us to connect with the Center for Dairy Excellence. We really didn't have a lot of money. But we received a grant, we were paired with a consultant, and we've been working with him ever since."
The initial grant they received from the Center in 2020 was the Dairy Decisions Consultant (DDC) grant, which pairs dairy farm families with consultants who have experience in areas like business planning, product marketing and labeling, direct marketing and more. They were paired with Noah Munro from Kitchen Table Consultants, a company that helps farm and food businesses achieve profitability for good. At the time, all the sisters had in place was a logo and vision for their brand, The Painterland Sisters. Noah worked with them to use their initial vision to build a business and actual dairy product.
"The DDC grant really transcended us to where we are now. By working with a consultant who has established businesses before, it changed our trajectory," Stephanie said. "And because of the Center, we're still working with that same consultant today. It gave us the opportunity to [figure out our next steps] through the funds. It was a great connection."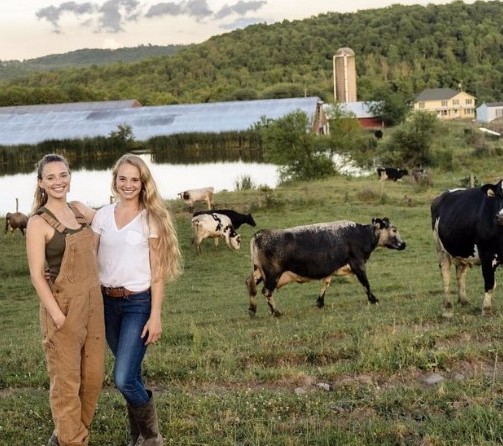 One of those initial steps was determining which dairy product they wanted to make. At the time, Stephanie and Hayley had their hearts set on making cheese. Through their consultations with Noah, he helped them sift through their thoughts and re-consider their ideas in a productive way.
"At first, we were set on building our own processing plant and making cheese. Throughout the first year, Noah constructively stabbed holes in all of our ideas. He helped solidify our ideas. We realized we could either create a processing plant or a marketing company. We realized we didn't have to do both," Hayley added.
This realization led them to the decision to use milk from their family's dairy farm to create organic Skyr yogurt — a staple in Icelandic households that dates back 1,000 years. The yogurt is known for being nutritious, creamy, rich in protein, and low in sugar, making it an ideal product to market to consumers. Instead of installing their own processing equipment to make yogurt on the farm, Noah also helped connect them to a co-packer who could make the product for them in their existing plant, using the Painter family's milk. Then, Hayley and Stephanie, The Painterland Sisters, could market the product and sell it to consumers.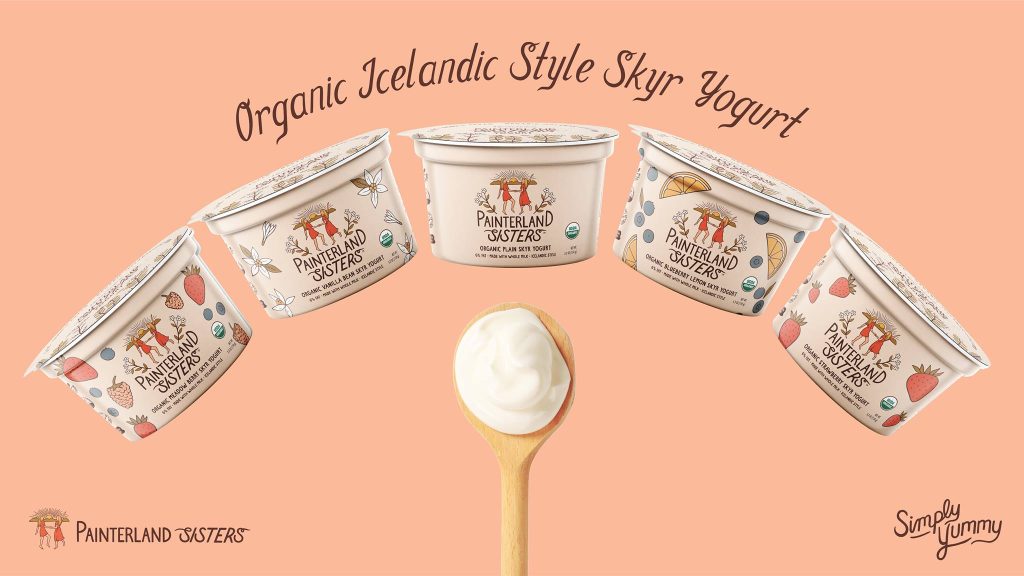 "The amount of funds we would have needed and the liability that would go into our own processing plant was a lot. We wouldn't have the product we have now if it wasn't for the co-packer," Stephanie shared. "He knows how to make Skyr yogurt, we know how to produce great milk, and we worked with a food scientist to formulate the recipe. We gave it to him, he utilizes his equipment, and then we have this great product."
Stephanie and Hayley have worked with the co-packer to make five flavors of yogurt: plain, vanilla bean, strawberry, blueberry lemon, and meadow berry. The connection has been invaluable to their business's start-up costs and future profitability.
"Finding a medium scale co-packer in Pennsylvania and the United States in general is ridiculously hard. We feel very lucky [Kitchen Table Consultants introduced us to one]," Hayley said. "It helps both parties because the plant can be efficient with their machinery, and we can be efficient creating the product we want without having a lot of overhead costs. I feel like co-packing is a hidden secret for start-up companies."
While Hayley and Stephanie's specialties are marketing, branding and vision, they continue to work with other consultants to bring their ideas to life, including graphic designers, web developers, sales and operations experts. They utilized the Center's Transformation Team grant program in 2021-22 to continue working with consultants to build their yogurt line and market their product. They credit the wide range of professionals in their network for teaching them an important lesson: you don't have to do it all.
"Everyone has different specialties and areas of knowledge. We understood that early on. We aren't accountants or financial advisors, but there are people who specialize in that and can help us do those things," Stephanie explained. "Working with someone who knows what they're doing has been invaluable. It was the humility factor. You have to know you can't do it all. You have to be okay with asking for help."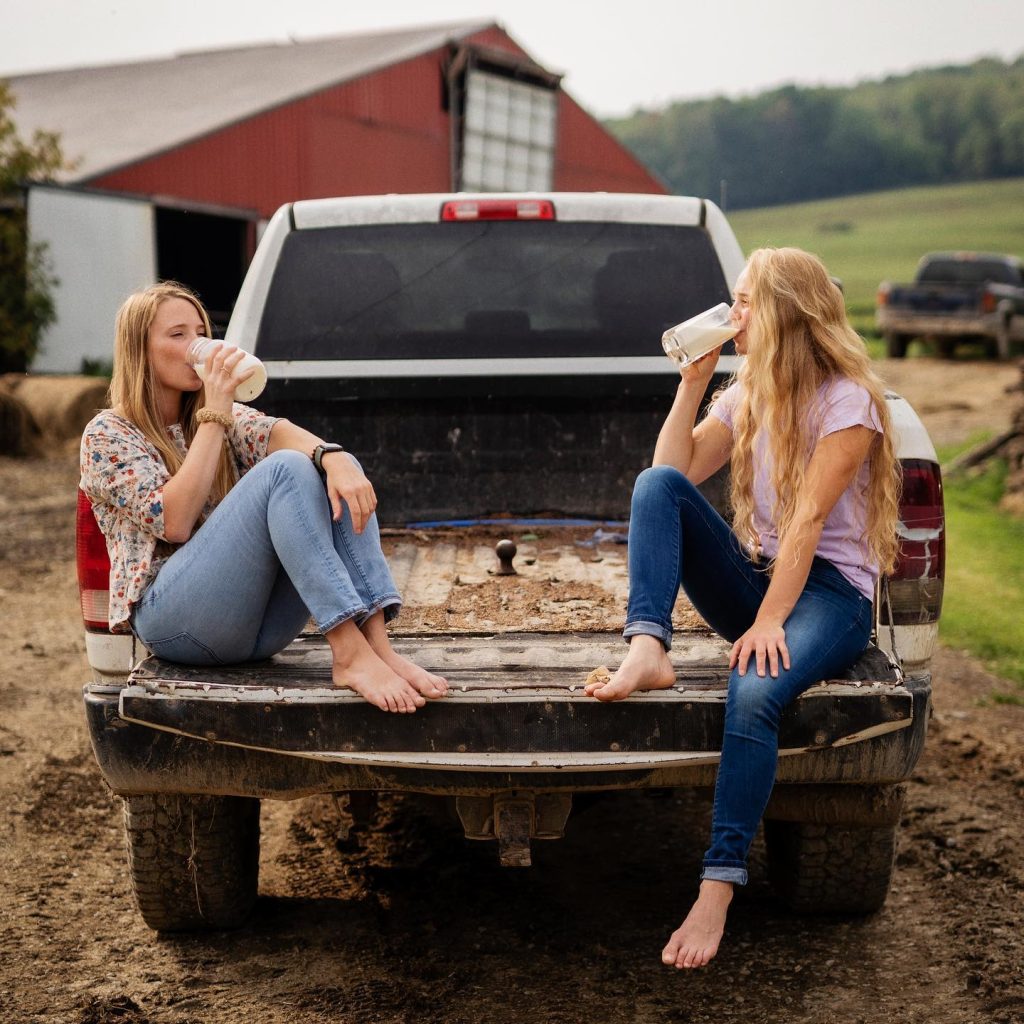 Hayley says keeping an open mind with consultants can lead to new opportunities as well.
"We believe in connections and talking to people. That's how we found the Center for Dairy Excellence. Consulting is the same way. If you go into it with an open mind to learn from them, it can be really great," Hayley said. "I encourage other farmers, if you want to create a value-added product, you can do it small on your farm and use a consultant to create your website or the financial plan, for example. You don't have to learn how to do it all."
On March 1, 2022, The Painterland Sisters officially launched their yogurt line after years of planning and investments. Thanks to another connection spurred by their network of consultants and the Center for Dairy Excellence, their yogurt is already in many local stores through a distributor, John F. Martin & Sons.
"We're focusing on regional growth first and then national growth. With our consultants' help, we've figured out how to go into this retail industry that's really hard to puncture. We're working with distributors and brokers and learning how to deal with small and big wholesale accounts. It's a whole other language, and without the consultants, we definitely wouldn't know what we're doing," Stephanie shared. "Things are going really well right now. It's still very new, but we're optimistic and being strategic with the help of our consultants."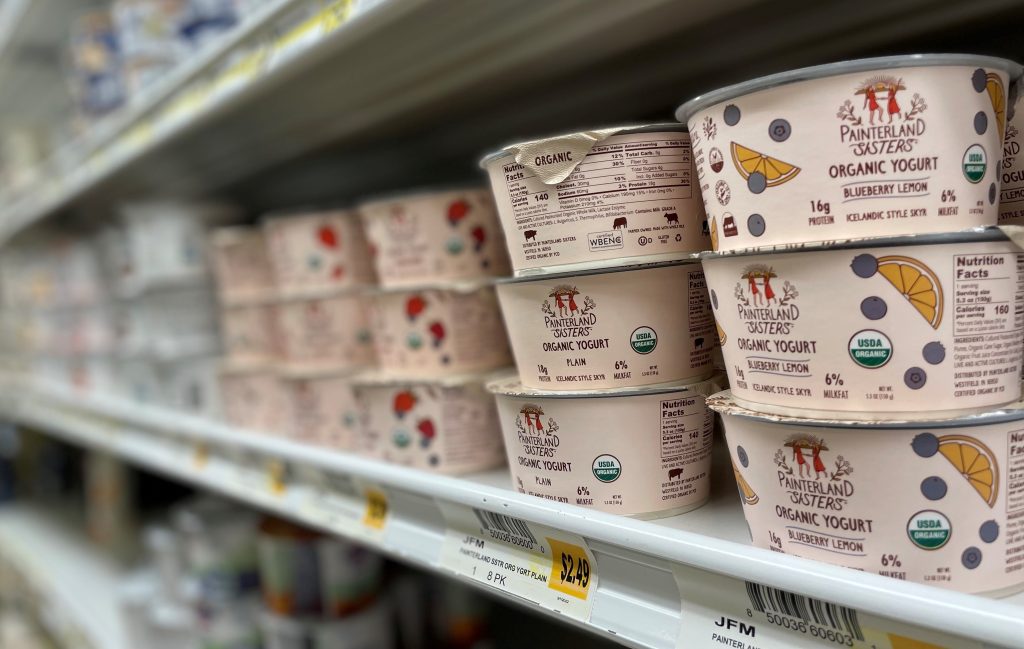 Their goal is to also get their yogurt into stores in their local community. Being transparent about their goals through conversations with their consultants has helped it become a mutually beneficial relationship.
"We know we want to get our yogurt into the small towns in our community. That might not be our consultant's first objective to make money, but that's important to us. It's a working relationship. They don't just tell us what to do—they help us achieve our goals," Stephanie said.
As the sisters grow their brand and yogurt line in the future, their goal is to eventually sell directly from their website, ship yogurt to people's homes, and set up an on-farm place for people to buy their products. Their consultants continue to help them strategize every step of the way.
"We feel a lot of responsibility to pave the way. We feel empowered, and we feel like this is bigger than us. We want to work as hard as we can to showcase that you can build your own business – and you can do it if you're a farmer, or a woman or a mom," Stephanie said.
Their growing network, and the entire Pennsylvania agriculture community, is behind them.
"We feel really supported. Because we're so community oriented, we feel backed up by our agriculture community and other farmers. They realize we have a twist on things, and they're excited to see us grow. They're behind it, too," Hayley shared.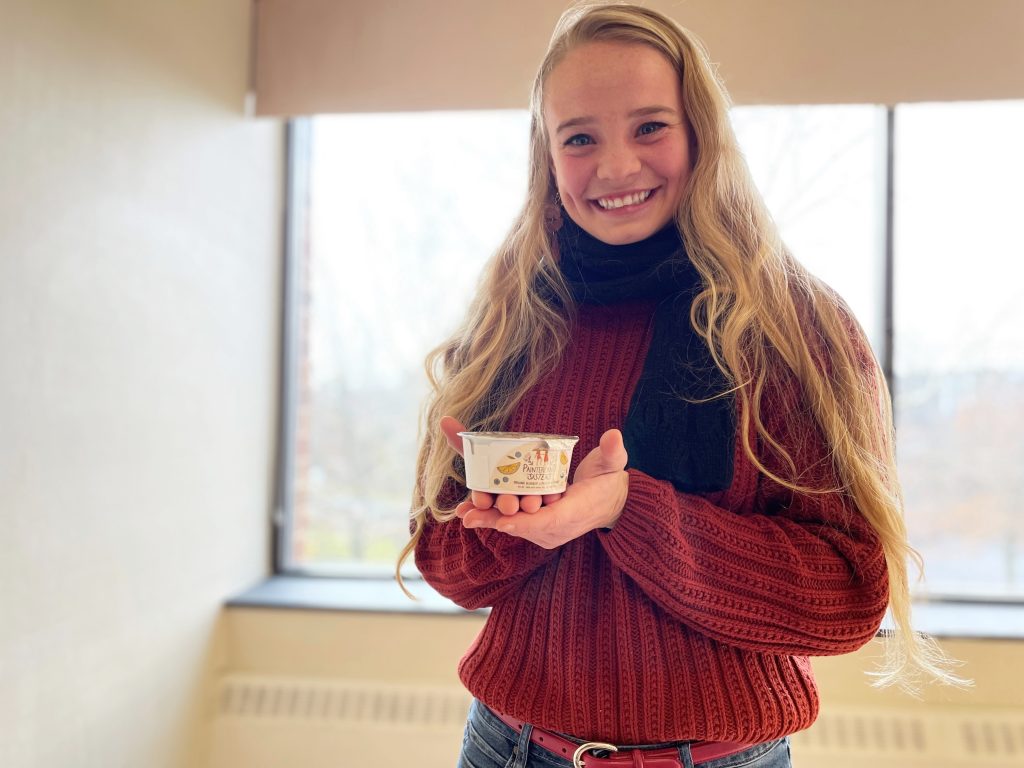 ---
Thanks to The Painterland Sisters for providing some of the photos. Follow them on Facebook and Instagram to view more photos! Visit their website to find a store near you that sells The Painterland Sisters yogurt.