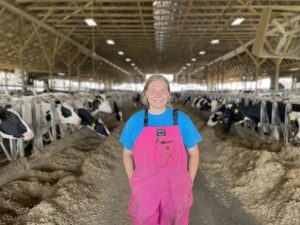 Growing up in Huntingdon County, Pennsylvania on her grandparents' dairy farm, Katerina (Kat) Coffman already had hands-on experience feeding calves and assisting with farm work. When she began her college career studying animal science at The Pennsylvania State University, she knew she wanted to expand on her dairy knowledge and grow her technical abilities.
"When I went to Penn State, I just wanted to gain as many technical skills as I could. Coming from a farm that's more traditional to then working at a research facility and now coming to a progressive dairy farm, I feel like all these different experiences will make me more well-rounded wherever I go," Kat shared.
Now a college sophomore, Kat has been able to diversify her dairy experiences even further this summer by completing an on-farm internship at Brubaker Farms – a progressive dairy farm in Mount Joy, Pennsylvania. Her main responsibilities have involved working with the herd manager on breeding, sorting cows, and vaccinations.
When team members went on vacation, Kat even had the opportunity to put her training into practice and take the lead. "I was able to put into practice everything we've been working on. It was overwhelming, but it's a growing process," she shared.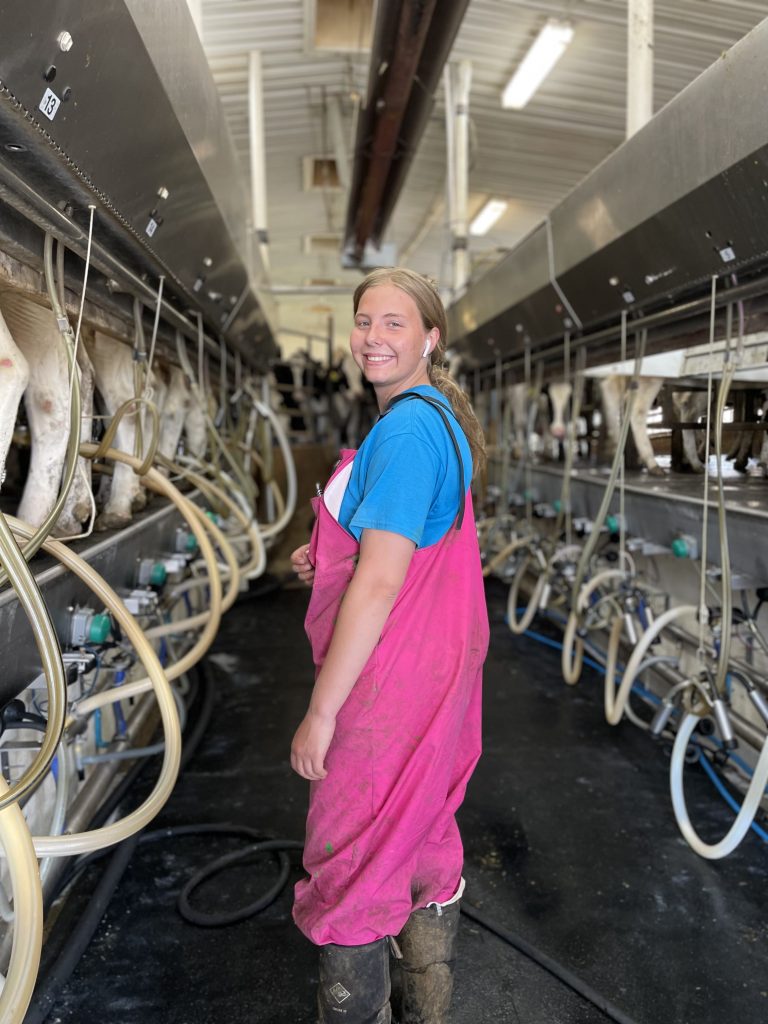 "Hosting an intern directly benefits our farm in one way by lightening the workload of other team members, giving more opportunity for time off," added Josh Brubaker who helped manage Kat's internship experience. "We also see the benefits of giving an individual [like Kat], who is seeking a career in agriculture, real-world experience before entering her career."
One of Kat's real-world learning experiences was navigating new technology and tools that dairy producers use on a daily basis, including PCDART—a dairy records management system that collects genomic and performance data to help identify trends among the herd.
"I had zero experience with PCDART but I've been able to learn how to use it correctly and understand all the data," Kat explained. "If I do have a learning experience where I might mess something up one time but do it right the next time, that's really rewarding."
As part of the on-farm internship, Kat is required to complete an in-depth research project that benefits the operation. She has been working to analyze mastitis cultures with the hopes of identifying the specific type of mastitis that is affecting the herd. From there, she plans to outline preventative steps their farm team can take and treatment protocols that could help them save money and be responsible with their antibiotic usage.
"I wanted to do a project they would find beneficial on the farm. I'm really excited about it. My project allows me to be collaborative with as many minds as possible to fulfill the same mission. I'm taking input from the owners, the herd manager, the veterinarian, and extension agents, and then trying to compile it into something that's going to be beneficial. That's what we want," she shared. "A project like this is kind of a way for me to say 'thank you' so I hope they can use that to their advantage."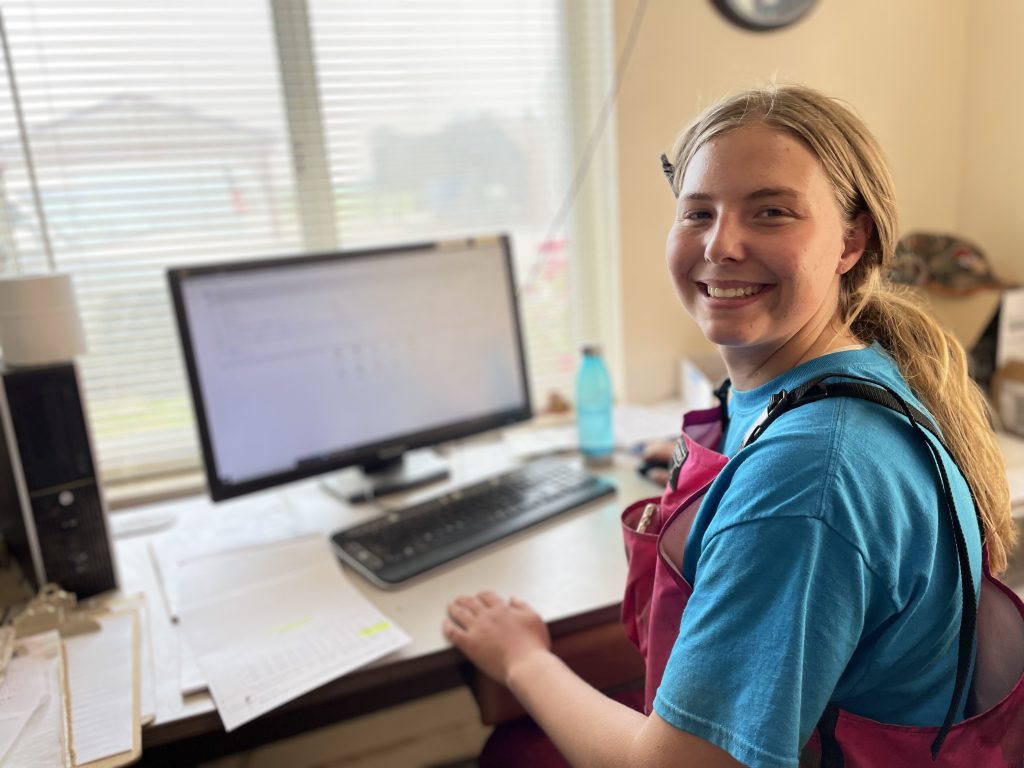 Outside of her daily responsibilities on the farm and her detailed research, the biggest lesson Kat has learned is to be flexible and growth-minded.
"I've learned to be flexible and go with the flow. Know that you are an intern, and your responsibility is to learn, make mistakes, and grow from them," she added.
After graduating from college, Kat hopes to stay in the dairy industry and possibly pursue a career as an extension educator where she can serve as a resource for others. The on-farm internship has given her tangible skills and real-world experience that she can share with others across the dairy industry.
"The internship is a great idea, especially if you're looking to gain on-farm skills. The life lessons you're learning about yourself and working with dairy cattle are important. The more experiences you can have on the farm just makes you more marketable and gives you more skills to better utilize your degree."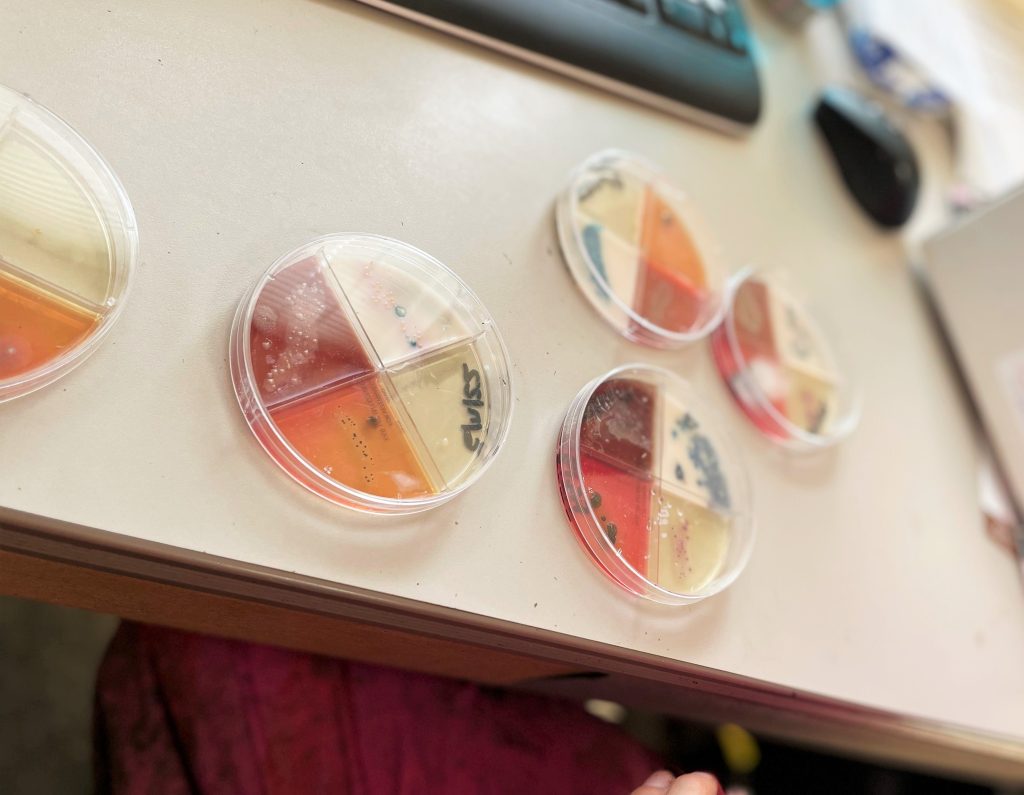 ---
The Dairy Excellence Foundation, the Professional Dairy Managers of Pennsylvania, and the Pennsylvania Dairymen's Association provide $3,000 grants to support the on-farm internship program each summer. Learn more.