Date:
Monday, February 8, 2021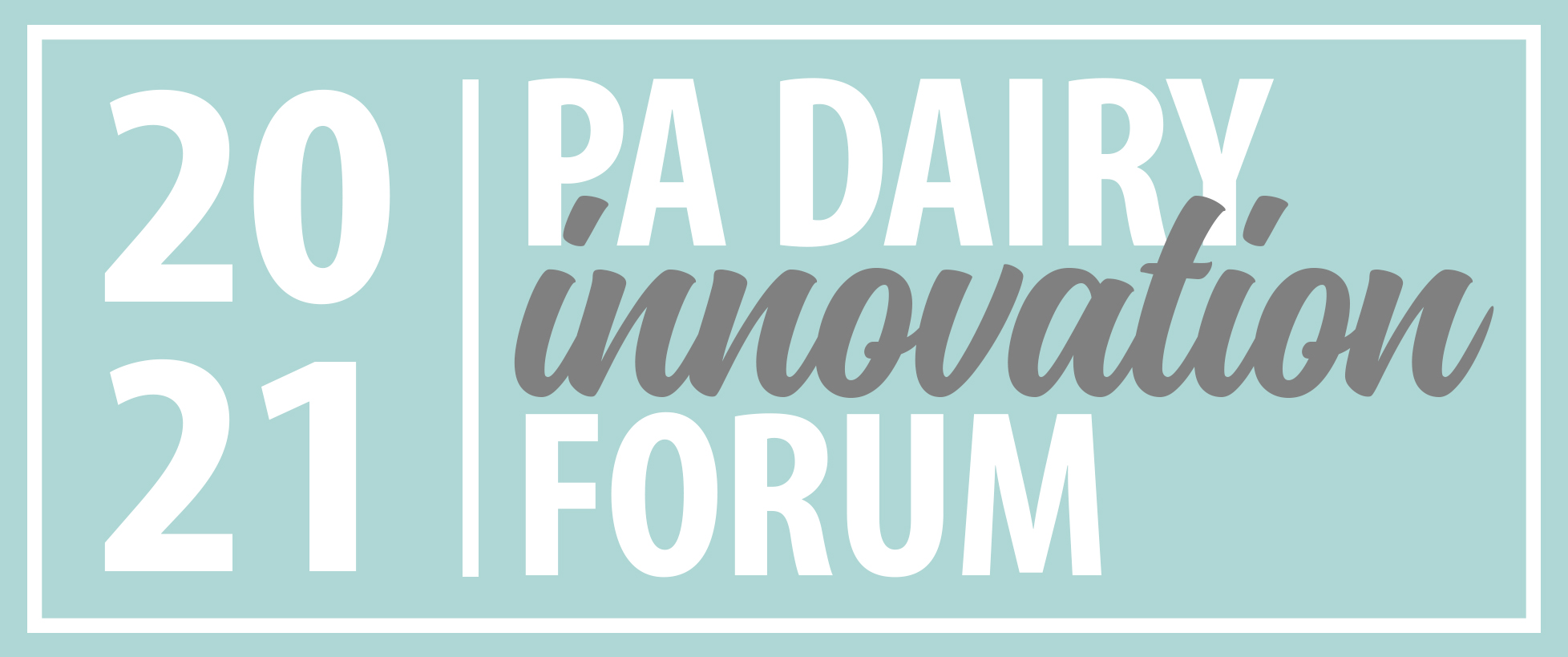 During the 2021 virtual Dairy Innovation Forum, dairy processors are invited to emerge together and discuss consumer trends and purchasing decisions in relation to non-fluid dairy milk products. Held at the start of the 2021 Virtual PA Dairy Summit on Monday, Feb. 8 from 8-9:30 a.m., dairy processors will learn about the resources available to support innovation in Pennsylvania.
Registration is $50 and includes full access to Day One of the PA Dairy Summit.
Featured Speakers:
Innovation Forum Speaker: Dr. John Stanton, Professor of Food Marketing at St. Joseph's University, will present recently conducted consumer research on non-fluid dairy milk products. His research explored Pennsylvania consumer trends to better understand which attributes on dairy food labels would have a positive impact on purchasing decisions.
Dairy Summit Day One Speaker: Dr. David Kohl plans to discuss the long-term implications of COVID-19 on the dairy industry, what to expect, and how we can prepare for the future. Dr. Kohl is an academic Hall of Famer in the College of Agriculture at Virginia Tech, Blacksburg, VA. Dr. Kohl is widely respected across the dairy industry for his keen insight into the agriculture industry gained through extensive travel, research, and involvement in ag businesses. His wisdom and engagement with all levels of the industry provide a unique perspective into future trends.
Innovation Forum Agenda:
8 a.m.: Welcome and Introduction
8:05 a.m.: MilkPEP Update
8:25 a.m.: Non-Fluid Dairy Consumer Research Presentation and Q&A with Dr. John Stanton
9:25 a.m.: Closing
10 a.m.: Dairy Summit Day One Begins with Dr. David Kohl
Register for the Innovation Forum by filling out the form below, and consider signing up for the rest of the PA Dairy Summit on Feb. 8-11. With an expert line-up of dynamic speakers, opportunities to get a virtual look at different dairy operations, and other exciting networking opportunities, the virtual Dairy Summit is designed to bring the industry together as we look to the future.
Registration is now closed.