Date:
Wednesday, April 15, 2020
Location:
AgChoice Farm Credit
Event Host:
Center for Dairy Excellence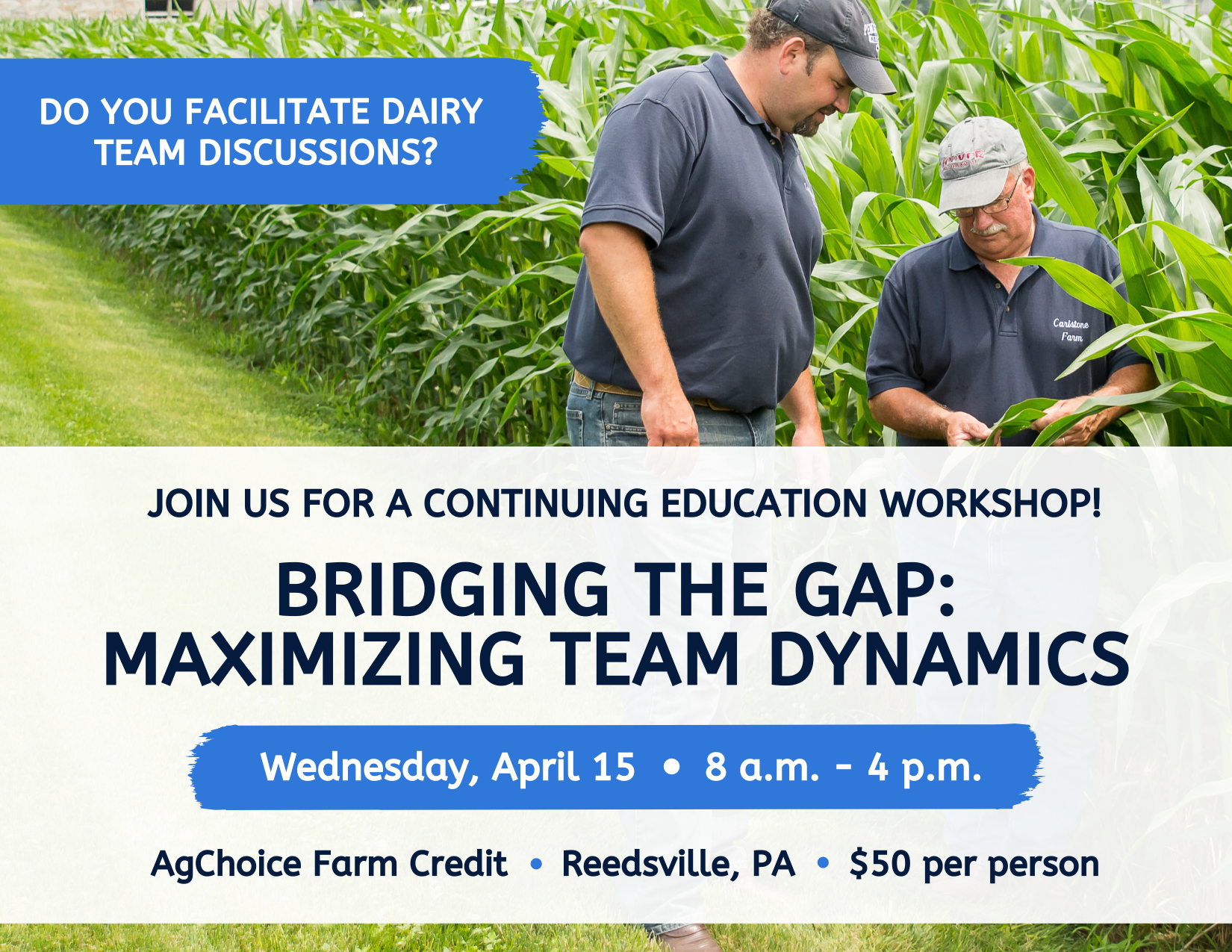 Do you facilitate dairy team discussions? Join us for a continuing education workshop on Wednesday, April 15! Learn how to help your dairy clients navigate difficult discussions and enhance team dynamics. Registration is $50 per person. Sign up below.
Topics Covered During the Workshop:
Facilitation Basics: Learn about the rules of meeting, treating others with respect, avoiding disruptions, setting goals and objectives, handling information flow, and engaging producers to ensure openness, trust and honesty.
Change Management: Understand the different types of people who could be on teams, discuss the common resistance to make changes, and how to navigate team discussions around change.
Conflict Resolution and Difficult Team Dynamics: Learn how to facilitate discussions to help resolve conflicts and strengthen team dynamics.
Workshop Agenda:
8 a.m. – Arrival and Refreshments
8:30 a.m. – Welcome and Program Introduction
8:45 a.m. – "Facilitation Basics"
10:15 a.m. – Break
10:30 a.m. – "Understanding Change Management"
12 p.m. – Lunch
12:45 p.m. – "Conflict Resolution & Difficult Team Dynamics"
2:15 p.m. – Case Study: Putting It Into Practice
3:45 p.m. – Closing Remarks
Fill out the form below to register or call the Center at 717-346-0849.