Date:
Wednesday, July 8, 2020
Time:
12:30 p.m. to 2 p.m.
Location:
Virtual Webinar Series
Event Host:
Center for Dairy Excellence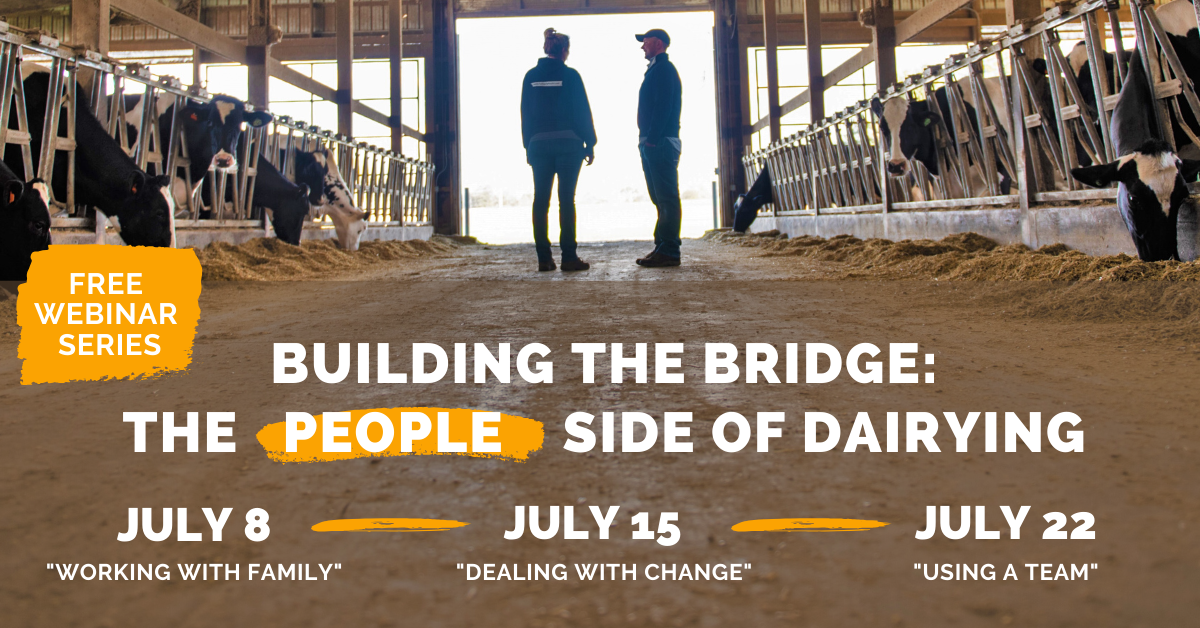 Dairy farm families and dairy consultants are invited to a three-part webinar series this July. Learn how to successfully navigate the "people side" of your farm business, manage difficult discussions, and bridge breakdowns in relationships within teams and farm families.
Access to the entire 3-part series is FREE. Simply complete the registration form below. After registering, you will receive links to access the series. If you can't make one of the events, register anyway – recordings will be sent out after each webinar for you to view at your convenience.
Webinar Schedule & Topics Covered:
Wednesday, July 8  |  12:30-2 p.m.

"Working with Family" with Rob Skacel. Understand the differences in working with family and learn how to navigate difficult discussions to help resolve conflicts and strengthen family dynamics.
Wednesday, July 15  | 12:30-2 p.m.

"Dealing with Change" with Dr. Charles Gardner. Understand the different types of people who could be on dairy farm teams, discuss the common resistance to make changes, and how to manage team discussions around change.
Wednesday, July 22 | 12:30-2 p.m.
"Using a Team" with a panel of Pennsylvania dairy producers: Jeremy Tanner, Andy Bollinger and Matt Bomgardner. Learn how a team can provide a broader perspective and help navigate difficult decisions and bottlenecks on the farm.
About the Speakers: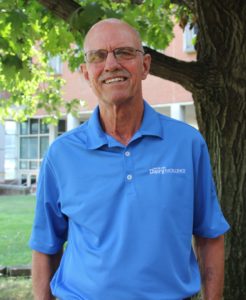 Dr. Charles Gardner grew up in southern New Jersey and worked on his uncle's dairy farm. He attended the College of Agriculture at Cornell before transferring to Veterinary College and graduating from Veterinary School in 1973. After joining the Ackermanville Veterinary Hospital and starting the Dairy Management Consultants practice, Dr. Gardner received an MBA from Moravian College. During his career, he has served as director of the Agway TSPF Heifer Program and worked at Cargill Animal Nutrition to improve animal and financial performance. Dr. Gardner currently works with the Center for Dairy Excellence to help producers transition assets and other aspects of herd management.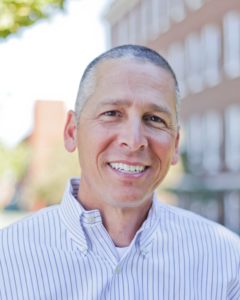 Rob Skacel is a licensed psychologist with senior executive experience at True Edge Performance Solutions. He holds a bachelor's degree from Franklin & Marshall College, and master's and doctoral degrees from Purdue University. Rob has held senior leadership positions in sizeable for-profit and non-profit organizations, where his responsibilities focused on performance improvement and organizational development. Rob founded True Edge Performance Solutions in 2000. By 2006, True Edge had grown to the point where it required Rob's full-time attention. Over the years, Rob has provided services to dozens of leaders and their organizations, in a variety of industry sectors such as manufacturing, professional services, health care, agribusiness, construction, education, non-profit, and trade associations.
Register Today:
Building the Bridge: The People Side of Dairying Webinar Series