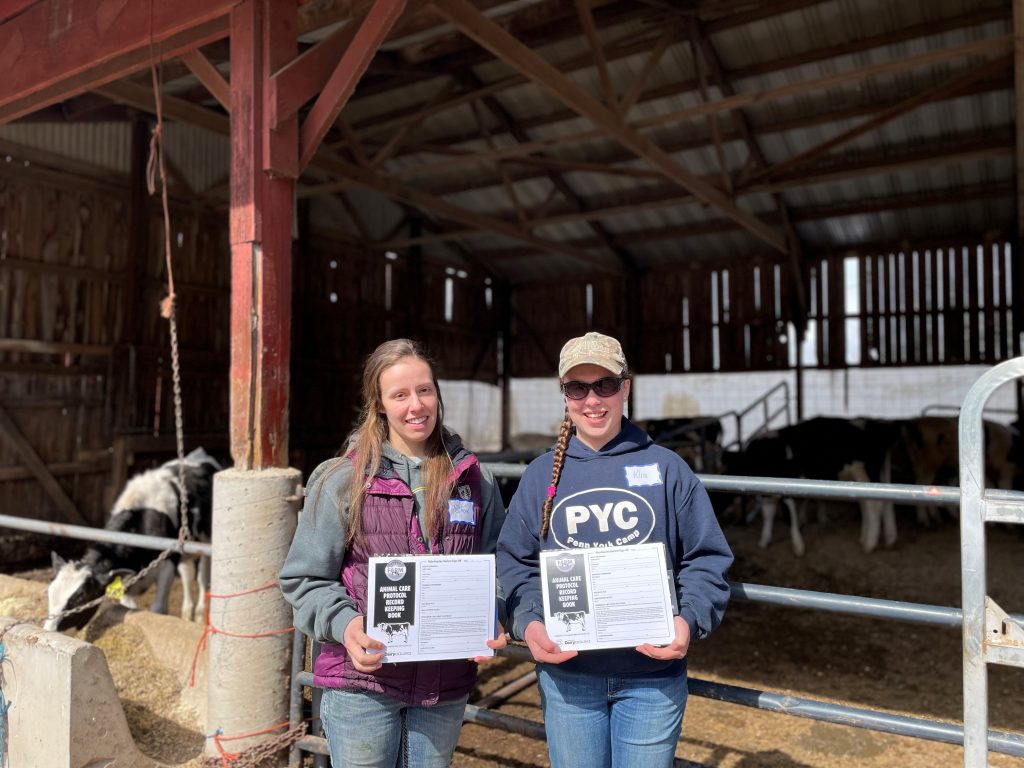 The Center has free copies of Animal Care Protocol Record-Keeping Books available for Pennsylvania dairy producers and veterinarians. The intent is to help Pennsylvania dairy farm families comply with National FARM requirements associated with record keeping. One book should cover one program year, with another book started for each additional program year. View the book and fill out the form below to request a copy.
Veterinarians can order free copies of the books for their dairy clients. Dairy producers can also order copies directly for their farm. Fill out the form below to request your copies.
If you would like to request a large quantity of books, please email Jayne Sebright directly.
For blank, fillable protocol sheets and additional record-keeping templates, click here to access them on the National FARM website. The National FARM Program also requires that any family or non-family employee have a record documenting training in stockmanship, calf care, non-ambulatory, euthanasia or fitness to transport. View examples of training opportunities.
This book was compiled by the Center for Dairy Excellence, using resources from the National FARM Program, AllTech, the American Association of Bovine Practitioners, Mid-Maryland Dairy Veterinarians, and Valley Mobile Veterinary Services.
Request a Copy of the Book:
Request a FARM Record-Keeping Book