The Dairy Excellence Grant program was designed to improve cow comfort, milk production per cow, and overall efficiency on your dairy. For dairy producers who have received these grants in the past, their improvement projects have included new mattresses, sprinkler systems, tunnel fans, calving barns, and so much more.
Take a look at some past projects, and see how these dairy producers have used the grants to improve efficiency on their operations!
Manure Scrape System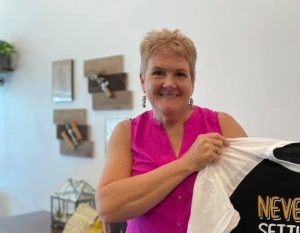 We were so happy and thankful that we received the grant for improving the barn. It came at a time when the money was desperately needed, so it was a huge help. Our cows are so much happier now from what we could build because of it.
Lolly Lesher, Way-Har Farms
Mattresses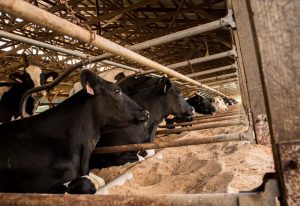 Replacing our mattresses is something we have wanted to do for some time. As comfort goes up, hopefully milk pounds will also! This grant is a boost that is much appreciated.
Rachel Casner, Casstead Farms
Feed Bunk Upgrade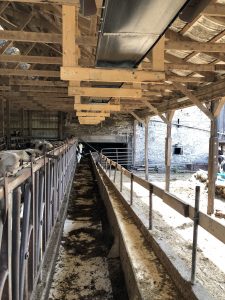 I must express my gratitude for presenting this motivation to improve comfort and profit in a very needed and practical way. One of our major upgrades has been to our feed bunk and feeding system. lt involves removing an overly limiting portable poly bunk and putting in a distribution system over a bunk my father had constructed in the late 1970s that was under roof to enable more space for the cows to eat. Being a farmer means I am independent minded, but always willing to find a better way. This grant is helping accomplish this project.
William Haughwout, Willows Farm
Crowd Gate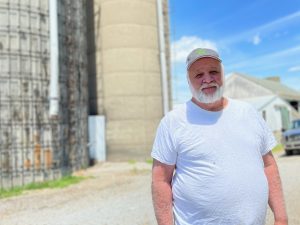 If it's available and you qualify for it, go for it. Times are tough these days, and every little bit helps. The crowd gate was $12,000 but $5,000 helped a lot. It makes a difference.
Adam Derr, Faywest Holsteins
Fans and Curtains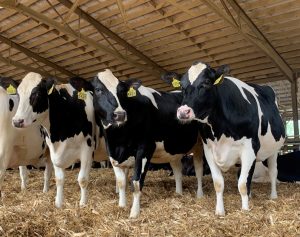 We want to thank you for making the grant money available to us. We are certainly enjoying the better milk production in the summer heat, and the cows with better down time since installing the fans.
Christian Hershberger, Hershberger Dairy