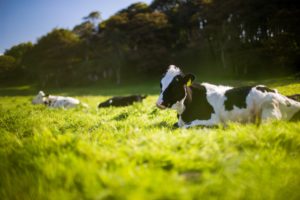 When you look at Pennsylvania's dairy industry, most farmers can agree – the future feels uncertain. For Joe of Somerset, Pa., becoming educated and informed has lessened some of his uncertainty.
Joe has participated in the Dairy Profit Team Program through the Center for Dairy Excellence for the last three years. The program has provided him with a trusted team of advisors and a whole-farm approach to improving profitability, enhancing performance, and pursuing future opportunities.
"The profit team has been a good thing for me and our farm. It has definitely provided extra eyes and people with expertise in different areas to make sure I don't get off track," he said. "That has been a huge help. I question whether [my farm] would even be here today without the profit team."
Using a team approach that provides greater insight into farmers' individual businesses, Dairy Profit Teams help business owners like Joe navigate the decision-making process. Making informed decisions is crucial at any point in the lifetime of your business, but even more so when the dairy industry is overflowing with uncertainty and unpredictability. The Center for Dairy Excellence leverages funds provided through the Commonwealth of Pennsylvania to provide grants to individual farms to establish these Dairy Profit Teams.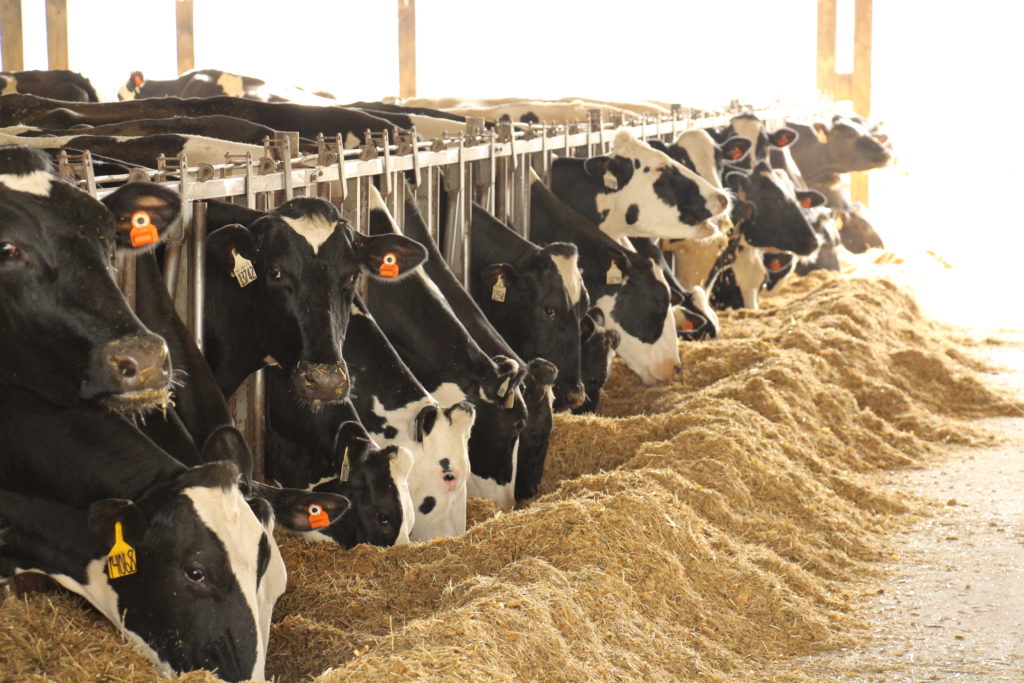 Dairy Profit Teams typically consist of the farm's most trusted advisors and a facilitator designated to coordinate the meetings and workflow. Joe's facilitator has provided barn analysis, information about cow performance, income and margin over feed costs, and additional monthly data.
"These pieces of information all factor into risk management and what we need to do on a daily basis to make those numbers better," Joe explained.
As Joe and his profit team started analyzing their dairy farm's financial picture, Joe decided to use risk management resources to protect the farm against milk price volatility. The Center's risk education manager, Zach Myers, visited his farm to begin the process of developing a risk management plan. Zach helped Joe and his team learn how to better manage their on-farm risks.
"I thought it was important to educate myself, connect with people who are educated on risk management programs, and pull from those resources to help me make better decisions on what to do," Joe added.
Taking Control Through Risk Management
To take control of your farm's future and move forward in an uncertain marketplace, it is essential to understand your cost of production and have a risk management strategy in place.
"Some dairy farmers approach risk management as a tool to use when milk price is low and then choose not to think about it when milk price is high, but this is the wrong attitude to have," said Zach Myers, Risk Education Manager at the Center. "Risk management should be part of a dairy's year-to-year budgeting and planning."
The USDA is now offering new risk management programs to help farmers protect their businesses from falling milk prices. The new Dairy Margin Coverage (DMC) program replaces the Dairy Margin Protection Program (MPP) and offers better coverage than what was available in the past.
The DMC program implementation was delayed due to the governmental shutdown last December and January. Milk production will retroactively be covered starting January 1, 2019. The actual margins for January, February, March, April and May are $7.71, $7.91, $8.66, $8.82 and $9.00 per hundredweight, respectively. This means farmers will know before signing up that the program will have a guaranteed payment in 2019. For farms with the full 5 million pounds, January through April payments will net a payment of over $8,500 at the 95 percent volume, $9.50 coverage.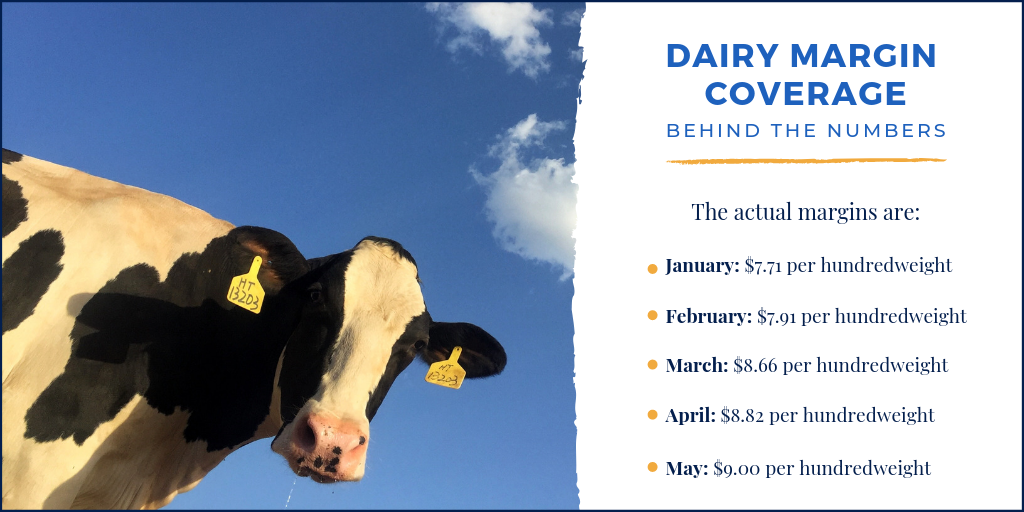 "Because of the government shutdown, we already knew what the margins were so we figured we might as well lock in the full amount. That was kind of simple, but I don't think that's the way it's going to continue to work," Joe said. "I felt I needed to work with someone who could analyze my situation and help me make the educated decision on what to do next year."
In addition to his Dairy Profit Team, Joe has been working with Zach to plan for the future, navigate the decision-making process for DMC, and understand the intricacies of risk management. The Center provides regular updates and information about the DMC program to help farmers like Joe consider the full picture and long-term effects of the program.
"If risk management is used consistently, a dairy operation can mitigate financial losses in the short term and be more financially stable in the long term," Zach shared. "Good and bad milk price years cannot always be predicted. If a risk management plan is in place, unexpected drops will have fewer severe effects on an operation's bottom line."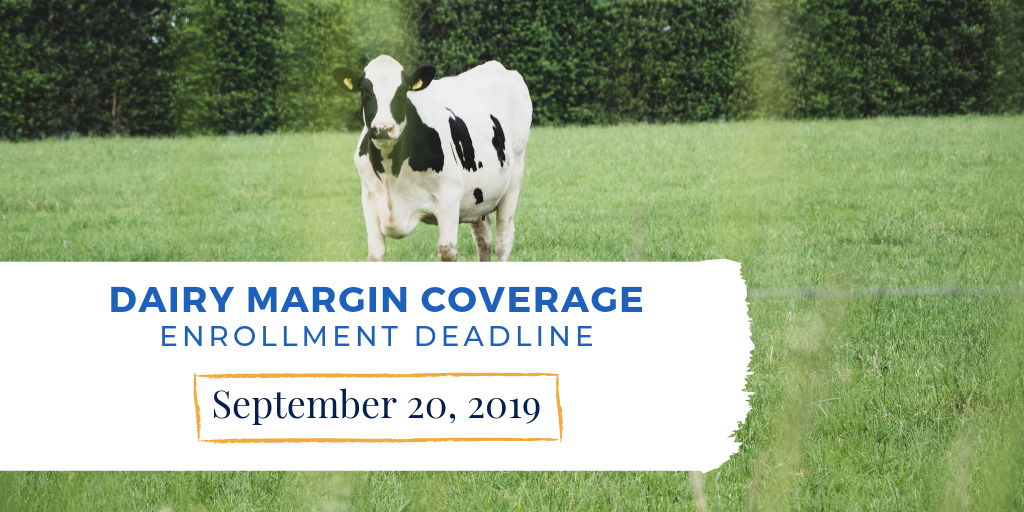 Dairy Margin Coverage Enrollment
Enrollment in the Dairy Margin Coverage program began on June 17, 2019, with coverage levels for Tier 1 and for Tier 2 production levels of less than 5 million pounds available up to $9.50 per cwt. DMC enrollment will close after September 20, 2019.
"The changes made in the new DMC program will benefit United States' dairy farm families. If the last five years are indicative of the next five, it will continue to be an effective risk management tool for the duration of the 2018 Farm Bill, especially for dairies in the Tier 1, or 5 million pounds of production history or less, production group," Zach said.
The USDA also began working with crop insurance providers in October 2018 to offer the Dairy Revenue Protection (RP) program. This is more complex to understand than DMC and is based off CME milk futures prices. If farmers take the time to understand their cost of production and are willing to follow the markets, using the Dairy RP program in addition to DMC could allow you to put a floor under your milk price higher than what you will have by using DMC alone.
DMC sign-ups must be completed in person, so farmers should visit your local office after June 17 to enroll. Participation in the Dairy RP program must be done through an authorized crop insurance provider.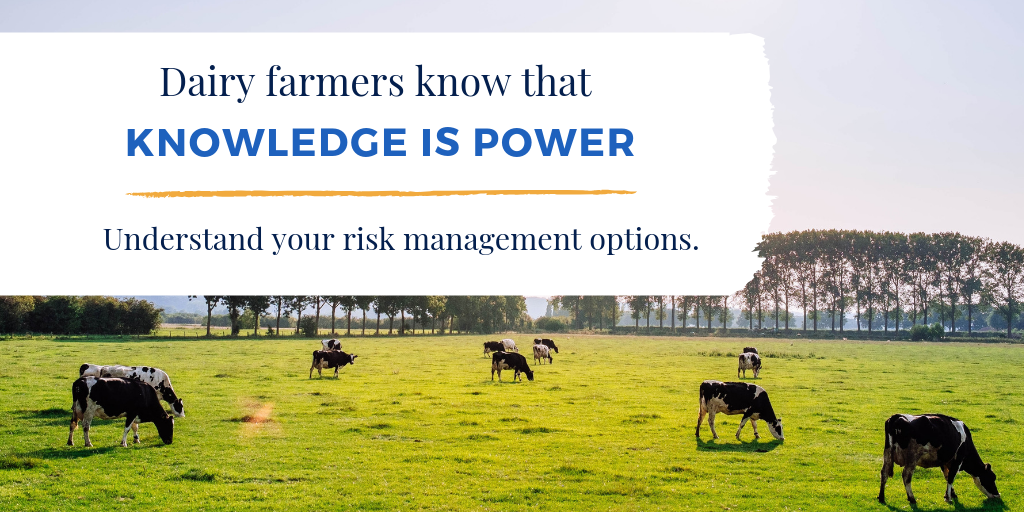 As a farmer, knowledge is power. You understand your business better than anyone. How can you be certain DMC is the right choice for your farm? Take time to understand the facts, talk with risk management professionals, and calculate your cost of production. While we can't predict what the next five years will bring, Dairy Margin Coverage is an effective option to manage risk for many dairies across the state.
For weekly risk management updates with futures and options market data, subscribe to our Markets and Management Reports. To help producers identify opportunities to protect their profits, the Center also provides monthly "Protect Your Profits" calls. The next call is scheduled for Wednesday, July 24 at noon.
---
Learn More About Risk Management at the Dairy Financial and Risk Management Conference on September 11
Interested in learning more about risk management?
The Center for Dairy Excellence's tenth annual Dairy Financial and Risk Management Conference will take place on Wednesday, September 11 from 8:30 a.m. – 3:30 p.m. at the Central Penn Conference Center, located at 600 Valley Road in Summerdale, Cumberland County. The event will provide insight for dairy lenders and financial professionals to advise their dairy farm clients on how market dynamics should impact decisions, business planning and best management practices on the farm.