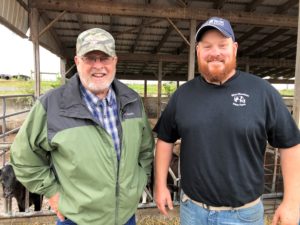 Five years ago, Matt Bomgardner from Blue Mountain View Farm in Lebanon County was faced with significant financial decisions as he decided whether to pursue grazing on his dairy farm or consider an alternate route. With only approximately 20 percent of Pennsylvania dairies using rotational grazing for their herds, Matt was seeking knowledge and information that could guide him throughout the decision-making process.
"I knew we had to have an outside perspective. I like to gain information, and I knew I needed to have a mentor to teach me," Matt said.
Through a team program grant provided by the Center for Dairy Excellence, Matt took the first step in gaining an outside perspective by forming a Dairy Profit Team. His team consisted of a group of trusted advisors, including nutritionists, veterinarians, accountants, and a mentor and grazing advisor.
As his mentor, Duane Hertzler had firsthand experience with a grazing dairy—insight that was vital to a young dairy farmer like Matt who was eager to learn from both his successes and challenges.
"Having Duane there was great. This was a guy who had done grazing and did it successfully," Matt shared. "He was able to talk in terms that a bank or accountant could understand."
For Duane, his approach to mentorship involved two key attributes: coaching and listening. In an uncertain marketplace where the path forward may not always be clear, Duane took the time to listen to Matt's ideas, guide him as he searched for answers, and help him establish a plan.
"As a mentor, I listened to the questions the Dairy Profit Team would ask the farmer. Later, I would talk to him and ask 'What do you think of what the team said? Can we implement anything here?'" Duane said. "If I put my ideas out on the table, it might not be their dream. You have to help someone with their dreams. That's the way I approach mentorship. If they really want to do something, I help them develop a budget and a plan."
After five years of working together, Matt and Duane continue to invest time and energy into their mentorship. One of the best ways Duane guides Matt is by introducing him to professionals who can help him make educated decisions for his dairy.
"I don't just offer information, but I introduce him to people who can help with different aspects of his business, whether it's agronomy or seasonal dairy production," Duane added.
For Matt, the coaching and mentorship he has received from Duane have been instrumental to the success of his farm, especially as he committed to grazing.
"I really credit Duane with basically saving our farm. He was really the person who had the answers about grazing," Matt said.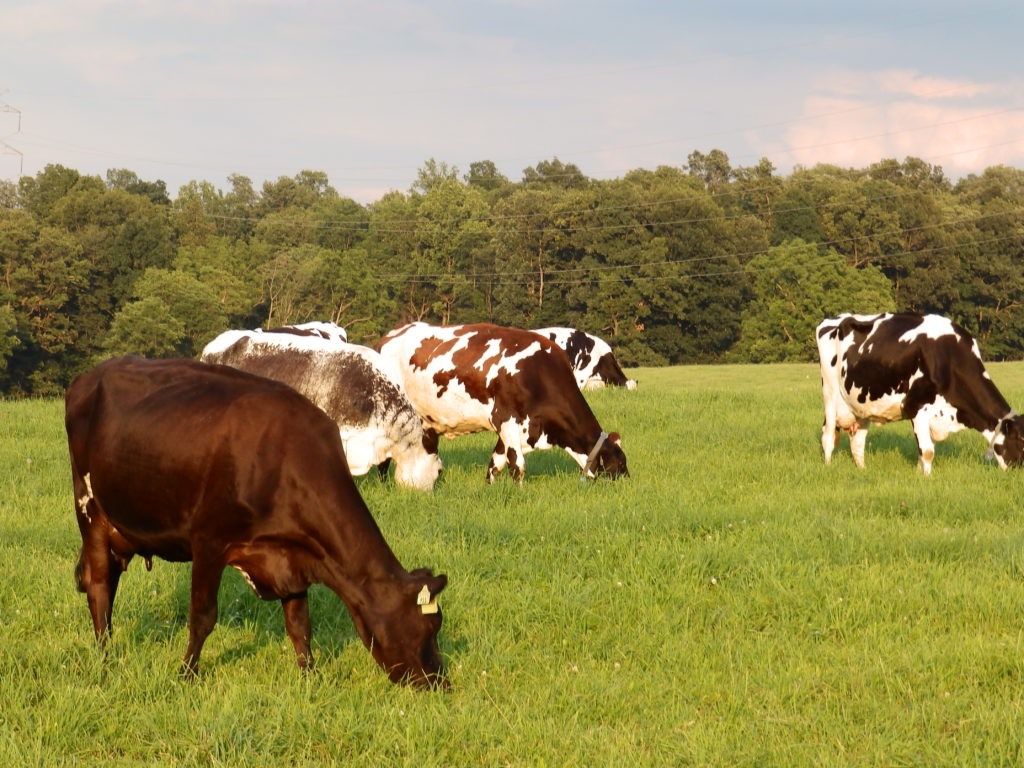 Paying It Forward
Sharing knowledge with the next generation may have started as a mentoring relationship, but over the years, Matt and Duane have developed a close friendship due to their similar backgrounds and shared passion for educating others.
"Matt is an exceptional guy with exceptional character. He has taught me a lot—it has been a two-way street," Duane said. "He has taught me patience and the importance of letting someone think for themselves."
Now, Matt is taking what he learned from Duane and paying it forward. He views grazing as both an art and a science, and he's passionate about sharing his knowledge with the next generation. He has formed the Lebanon County Grazing Network to help provide information to farmers who are interested in grazing.
His advice for young farmers who are searching for a mentor?
"Find a mentor who fits where you want to be. Where do you want to be in 10 years? Look for a mentor who can take you in that direction," Matt shared.