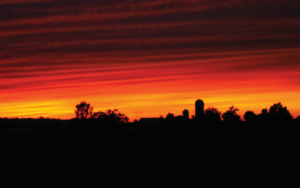 The Sessions Are Designed to Reignite Optimism About Dairy and Boost Collaboration
To remain profitable and innovative in an ever-changing industry, dairy producers are invited to the 2020 Pennsylvania Dairy Summit on February 5-6 at the Penn Stater Hotel and Conference Center in State College, Pa. This year's event is designed to reignite optimism about dairy and provide new perspectives on value-added investments, cost of production, workforce onboarding, dairy cattle reproduction, and more.  
The Dairy Summit program includes four featured speakers, 12 breakout sessions, and five mini breakout activities to spark collaboration and meaningful discussion. Attendees will hear from dairy professionals that represent a variety of business models and walk away with new strategies they can implement directly on the farm.
"Our goal is for attendees to feel revitalized and empowered to implement new strategies or try new tactics to remain competitive in today's marketplace," said Caroline Zimmerman, the 2020 Pennsylvania Dairy Summit chair and a dairy farmer from Blair County. "The breakout sessions give producers the chance to learn about new technology, evaluate different products, and explore key issues that affect their day-to-day business."
The Penn State Extension Dairy Team and the University of Pennsylvania will lead five interactive mini breakout sessions during the 2020 Dairy Summit. Topics include:
Can You Taste the Difference? – Consumers have a wide range of choices when they're browsing the dairy case in today's marketplace. From whole versus 2 percent conventional milk to grass-fed, organic and ultra-filtered options, the options are endless. During this breakout session, attendees will challenge their palate, distinguish between various beverage choices, and identify their favorite type of milk.
Strategies for Dry Cow Management – In this breakout session, attendees will discuss a range of housing options and nutrition strategies that impact the profitability on their farm. They will learn about various construction and nutrition companies and how they can influence dry cow management strategies.
Managing the Margin: Optimizing Milk Income and Feed Costs – High-profit farms don't always have the highest milk production or the lowest feed costs. What they do best is getting the most milk for the feed cost expended. This breakout session will discuss the Dairy Herd Information Association (DHIA) 202 sheet and share the data relevant to milk production, components, and ultimately, milk income. Attendees will walk away with an understanding of how feed quality, quantity, and costs impact the margin.
Making Smarter Decisions: Evaluating Products for Your Dairy – As you calculate your return on investment, it's important to understand the scope of your products and determine whether they are positively influencing your profits. This breakout session will demonstrate the key aspects of product use, including feed additives and crop inoculants, and help attendees make responsible decisions about the products they use on a daily basis.
Exploring Dairy Cattle Reproduction – For a hands-on lesson in dairy cattle reproduction, this breakout session will feature a wet-lab intended to demonstrate the main anatomical and physiological concepts of the female reproductive tract in dairy cattle. Attendees will learn about the key features and uses of transrectal ultrasound and have the opportunity to identify reproductive tract structures in cow specimens and perform an ultrasound of a gravid uterus.
Dairy producers and farm employees who register for the 2020 Dairy Conference will receive discounted registration rates. Registration is discounted to $75 for the first producer who registers and $50 for each additional person from the farm. Registration is $25 for producers who want to attend only one day of the conference.
Visit padairysummit.org to register today and view full program details, including continuing education opportunities and full breakout descriptions.
Contact the Pennsylvania Dairy Summit Business Office with questions at 814-355-2467 or email info@padairysummit.org.