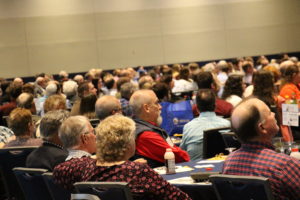 The Summit Will Reignite Optimism About Dairy with Compelling Speakers and Interactive Sessions
Navigating a changing dairy industry requires fresh perspective and a close network of support. At the 2020 Pennsylvania Dairy Summit on February 5-6 at the Penn Stater Hotel and Conference Center in State College, Pa, dairy producers will come together to explore current trends impacting the dairy industry and develop new strategies to remain competitive.
With a line-up of acclaimed keynote speakers and in-depth breakout sessions, the Summit promises to help dairy producers think beyond their day-to-day responsibilities on the farm. Sessions will reignite their outlook on leadership, innovation, goal-setting, farm culture, and more.
"The PA Dairy Summit is the premier meeting to be a part of when it comes to understanding our greater dairy industry beyond our state borders, our free stall barns, or our farm profit-loss statement," said Justin Risser of Meadow Vista Dairy, LLC in Bainbridge, Pa. "Those who attend this event annually understand the importance of having a greater understanding beyond just milking cows."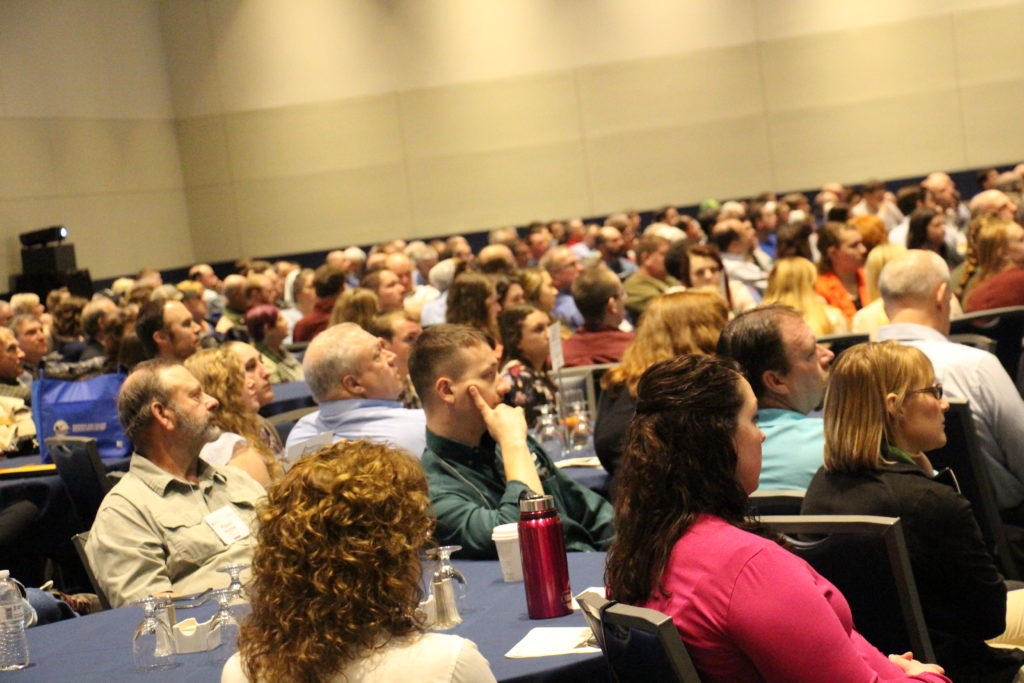 This year's keynote speakers plan to reignite the audience's commitment to dairy by providing real-world business expertise, sharing eye-opening data, and empowering attendees to challenge their status quo. During the two-day event, attendees will enjoy the following presentations:
Igniting the Storyteller in You— Ty Bennett, founder of Leadership, Inc., will provide fresh insight and new perspective to hep dairy producers cultivate exceptional relationships on and off the farm, and learn how to compete in extraordinary ways.
Fairlife: Sparking the Fire for Innovation— Sue McCloskey, creative director at Fair Oaks Farms, will discuss innovation in the fluid milk category and share how her business experienced growth, even when fluid milk was trending down in sales.
Producer Showcase: McCarty Family Farms, LLC— Clay McCarty will share his insights and experience from his multi-generational dairy farm in western Kansas where they create wholesome products in a state-of-the-art processing plant. The plant is the only one of its kind in North America and maximizes quality and environmental sustainability.
Calming the Embers: Animal Agriculture and Climate Change— Dr. Frank Mitloehner, professor and air quality specialist at the University of California, Davis, will expose the truth about animal agriculture and climate change and renew producers' confidence in their contributions to improved climate conditions in the U.S.
In addition to keynote presentations, the 2020 Dairy Summit will feature interactive breakout sessions designed to help dairy producers consider new strategies and innovative ideas that could transform their farm. The breakout sessions are tailored to focus on four tracks: Technology, Value-Added, Cow-Side, and Current Issues.
"When I went to the Dairy Summit, I remember gaining a lot of really good information and tangible strategies from a dairy farm that spoke about their operations. They shared ideas that my family has considered implementing in the future," said Ashley Blair, a dairy producer in Warren, Pa.
The Penn State Extension Dairy Team and the University of Pennsylvania will also lead five educational mini breakout sessions to help dairy professionals gain hands-on experience evaluating dairy products, taste-testing the various products available to consumers in today's dairy cases and developing strategies for dry cow management.
Dairy producers and farm employees who register for the 2020 Dairy Conference will receive discounted registration rates. Registration is discounted to $75 for the first producer who registers and $50 for each additional person from the farm. Registration is $25 for producers who want to attend only one day of the conference.
Visit padairysummit.org to register today and view full program details, including continuing education opportunities and full breakout descriptions.
Contact the Pennsylvania Dairy Summit Business Office with questions at 814-355-2467 or email info@padairysummit.org.