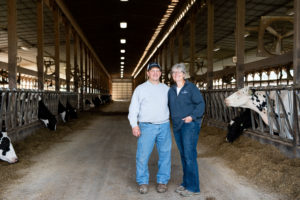 For Reid Hoover of Brook-Corner Holsteins in Lebanon, Pa., making the decision to pursue a career in dairy was an easy one. After growing up on a farm and milking cows throughout his childhood, managing the 370-cow dairy with his family became his passion. When his son decided to join the business after graduating from college, the decisions for how they needed to transform their operation were much more complex.
"We were actually in the process of thinking about building a new dairy," Reid said. "My son was interested in coming back after college, and our old dairy was overpopulated. It was getting old. Plus, cow comfort was getting bad. We had to make some decisions."
The Hoover family made the decision to build a new facility and received approval for their finances. As they began the planning process, they discovered that the Center for Dairy Excellence offered Transformation Team Grants, which includes up to $5,000 to establish a team to help plan and work through a major business transformation.
"The Transformation Team really helped us with the planning and details. When we had everyone, including our veterinarian and bank, around the table, we actually changed some of our initial ideas because of the discussion we had with the Transformation Team," Reid shared. "It was exciting to hear from different people who were going to help us in the future describe where they thought we should go. It was very helpful."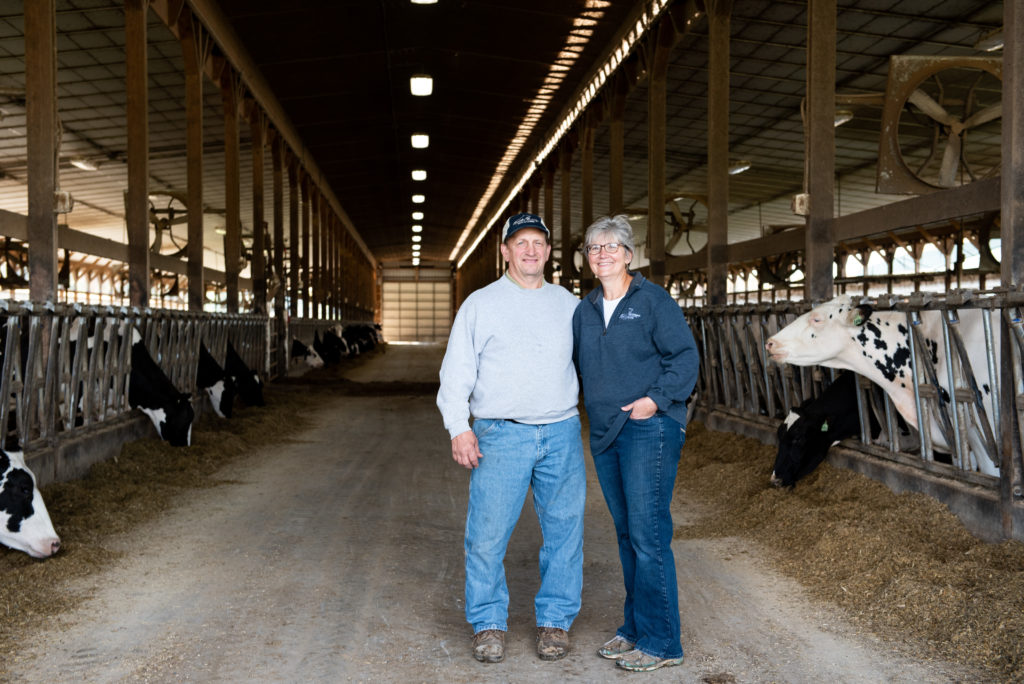 Before the transformation, the Hoovers were milking in a tie-stall barn. After careful planning and a thorough approach with their Transformation Team, they added a free stall barn and a milking parlor— making it easier and more comfortable for both the milkers and the cattle.
"Even though the last couple years have been difficult with the dairy economy, we've never looked back," Reid added. "It was a good move for our cows and for us. We've always wanted to increase cow comfort, and with the new facility, we've achieved that."
Finding New Solutions
While the new barn contributed significantly to cow comfort, the Hoovers experienced minor challenges along the way as they began operating out of the new facility. As they troubleshooted problems and considered solutions for maximizing performance in the new barn, Reid decided to apply for a Dairy Profit Team grant through the Center.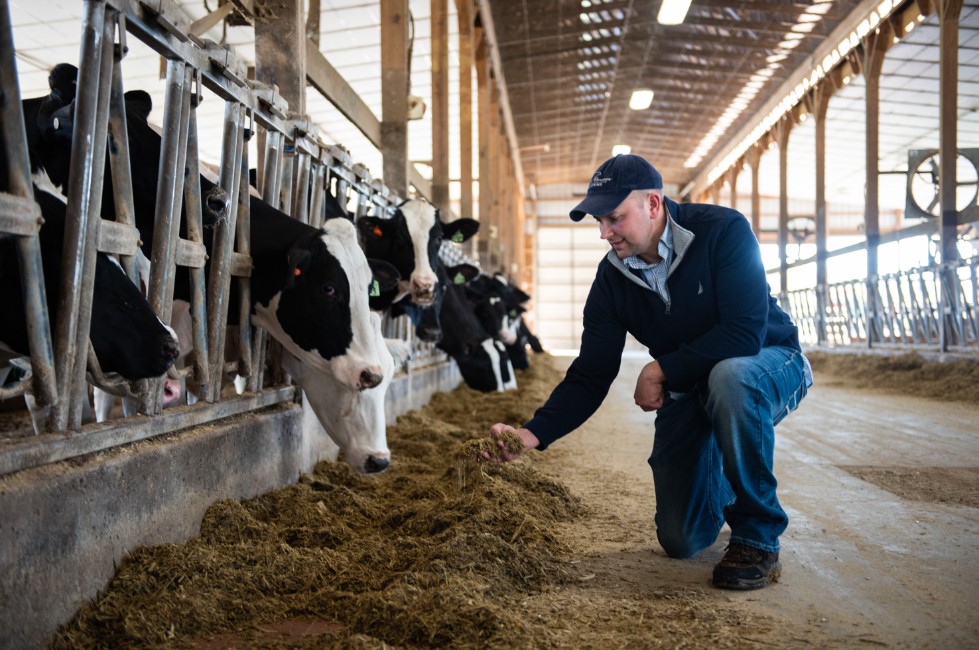 "After the barn was built, we had a couple issues with the design and the way the manure was handled," he said. "Somebody from the Center recommended putting a Dairy Profit Team together and getting a couple different people to look at it. We were getting frustrated with what was going on."
Similar to the Dairy Transformation Team grant, the Profit Teams are designed to provide dairy farm families with a team approach to decision-making. Farms can receive up to $2,000 in reimbursements to fund a team of trusted advisors and discovery-related costs. Profit teams typically consist of the advisory team and a facilitator designated to coordinate the meetings and workflow.
For Reid and his family, the Profit Team brought a new team around the table with different opinions and perspectives. The team helped the Hoovers consider the way the manure was flowing in their new facility and brainstormed potential solutions.
"We had a wide range of people on the Profit Team, but I think that was helpful. They bounced ideas off each other," Reid said. "We decided to start a small trial to change the design for how the manure was handled. It worked well, so we made a bigger move to change the way the manure flows. It has definitely made things smoother and less frustrating for us."
Thanks to a team of experts with a wide range of experience in the dairy industry, the Hoovers were able to troubleshoot the problem and navigate the decision-making process.
"Even the people around the table had some pretty different ideas. They didn't always agree with each other, but they all knew what the problem was," Reid added. "Having all those ideas together helped us find one that worked."
Apply for a Team Program Grant
The Center for Dairy Excellence has multiple team program grants available to help dairy producers form a dairy profit, transition or transformation team that consists of industry experts and trusted advisors. The teams work closely with farms to identify challenges and opportunities and develop plans to move forward.
"If you're going to make some major changes for the future of your operation, I would definitely recommend the Transformation Team. When you're making those changes, you're going to have to live with the things you design," Reid said. "You're spending all that money and you're going to live with it for the next couple generations. It's good to take your time and get different input. That's where the Transformation Team was very helpful for us."
The Center offers the following team program grant opportunities:
Dairy Profit Teams: Dairy farms with existing profit teams or that establish a new profit team to work in an advisory role for the farm can receive up to $2,000 in reimbursements for paid team members and discovery-related costs. Profit teams typically consist of the farm's most trusted advisors, with a facilitator designated to coordinate the meetings and workflow.
Dairy Transition Teams: This grant is designed to help the farm establish a team to develop a transition or succession plan. Farms can apply to receive up to $3,000 in funding, which could cover the cost of paid team members, discovery-related costs and lawyer expenses.
Dairy Transformation Teams: The Transformation Team option allows producers considering a major business transformation to apply to receive up to $5,000 to establish a team to help plan and work through that transformation.
For all grant programs offered by the Center, program participants must demonstrate industry and farm commitment by documenting in-kind and financial match contributions to the program reimbursements received. Farms must complete an application and submit the required $100 application fee to participate in the advisory teams.