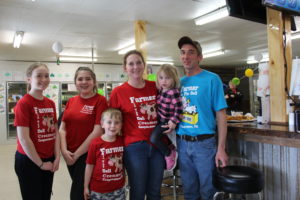 Jessica and Jason Kennedy have more than 15 years invested in the dairy industry. When the market crashed and they were faced with financial challenges, they had two choices: leave the world of dairy farming or find a way to take their passion and move forward.
"In 2008, when the market crashed very badly, my husband and I had just purchased a farm. We were scared to death," Jessica said. "I had done some research on a pizza shop, and I liked the idea of creating a market for our milk. We wanted consumers to be able to walk into a place where they could understand this milk, or this beef, was processed very locally and raised right up on that hill."
After a lot of research and extensive planning, the Kennedy family decided to diversify their dairy business and enter the value-added space. In the spring of 2020, they opened Farmer in the Dell Creamery in Cooperstown, Pennsylvania where they use milk from their dairy farm to make fresh cheese for the local community.
"We were either going to get out of farming with 17 very hard years invested in it, or we were going to do this," Jessica explained. "It was rather scary but with the help we had putting a business plan together, and with our own knowledge that you have to work hard and things don't come easy, we felt we could do it. Hopefully down the road, it will all pan out."
The creamery may have started with a clear vision and an exciting idea, but getting to the point where they could finally open took time, effort, and many different resources. One of the first steps involved developing a business plan. Jessica's local bank directed her to Gannon University's Small Business Development Center (SBDC) for business planning resources.
"I understand agriculture, so when I talked to Shane at the SBDC, it was more about the cost of goods and how many people we could get in the door. I worked with them to come up with a plan for what would work for our region," Jessica said.
Jessica also applied for a Dairy Transformation Team grant through the Center for Dairy Excellence. After being accepted into the program, she received up to $5,000 to establish a team to help plan and work through her business transformation.
"We used the Transformation Team for consultants—we ended up having to get a big appraisal done. We made the farm and the business two separate entities, so we also used the grant in that way to get advice on structurally setting it up," she explained.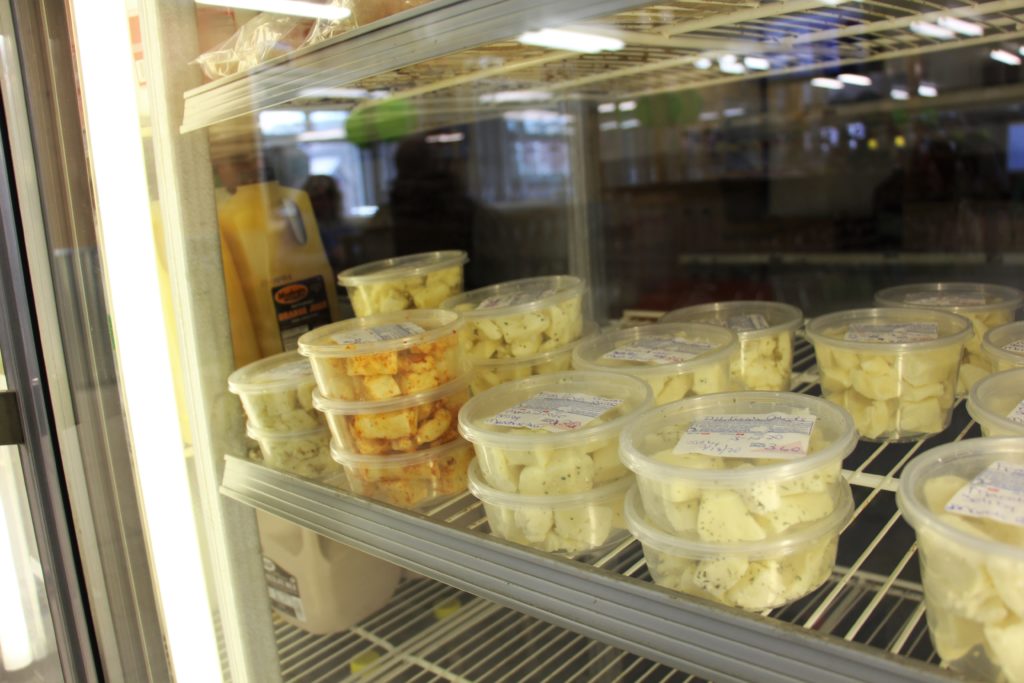 Jessica also credits the Transformation Team for connecting her with a facilitator who listened to her ideas and consultants who could provide expertise on different areas of the business, including employee management.
"We learned the best ways to protect ourselves and our employees," she said. "When you're at home on the farm, that's not something you're always thinking about so it's easier when you have someone else thinking about it for you."
After getting to the point where they could open the creamery and store, Jessica is now making fresh cheese curds with milk from their farm. The cheese is featured on several popular menu items, including a meatball pizza and meatball subs. Jessica also offers daily and weekly specials, including "Taco Tuesday," where customers can get taco pizzas and taco salads at an affordable price. Both the beef and cheese for each dish come straight from the farm, giving customers a true farm-to-table experience.
Jessica also plans to install an ice cream window where customers can purchase ice cream cones, sundaes, and milkshakes that are made with milk from their farm.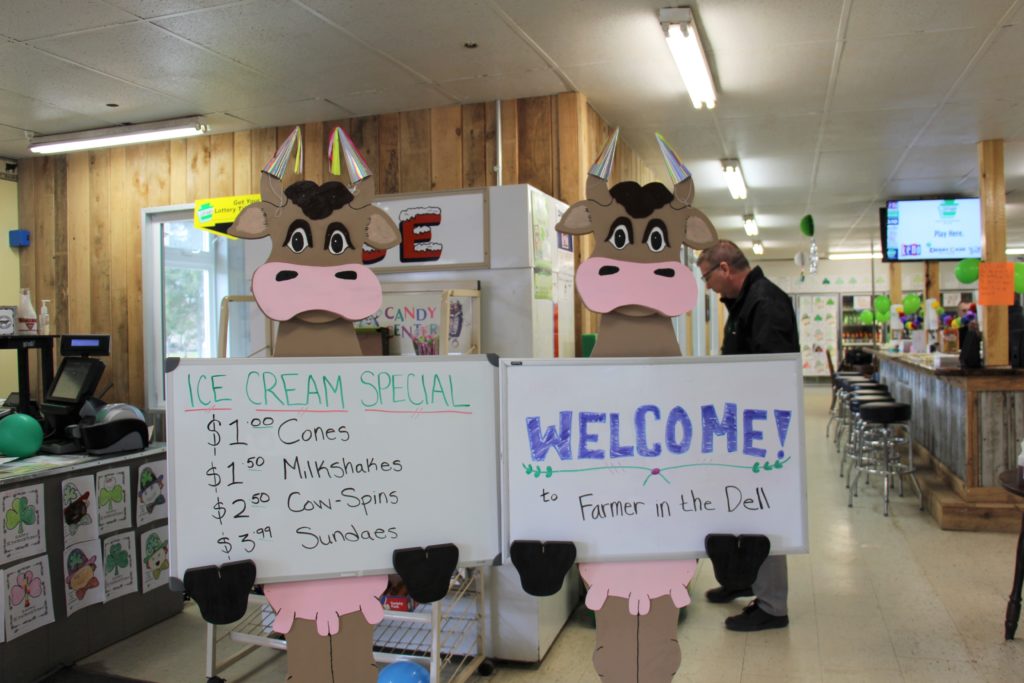 "For us, creating a market for our milk with the store makes it easier to sell local and there's not nearly as many middlemen," Jessica said. "I think about how we can plate it from the farm and give a farm-to-table experience. It's supposed to be a fun experience that everyone can enjoy."
Despite opening just before the global pandemic (COVID-19) hit, Jessica has viewed it as an opportunity to develop close connections with her customers and the community.
"During COVID-19, I've been able to stay open and pay my bills. I'm obviously not getting rich off all this, but we're trying to take the opportunity to get people to check us out by offering nice specials. I'm hoping in the future people will remember we hung in there with them," she shared.
Jessica is also using this time to be transparent with her community on the challenges and uncertainty the dairy industry is facing in the midst of COVID-19.
"I try to post things to allow people into our world. For example, on a Sunday when we had to dump milk, I made cheese curds until midnight so we didn't have to dump it all. I've been sharing things like that and people have been really receptive," she added.
Sharing their passion for dairy farming with consumers was what inspired the initial idea for Farmer in the Dell Creamery, and now, community is at the heart of their business.
"There are a lot of good farmers in this community and a lot of good people. That's why I think the store is going to be so valuable in the community," Jessica said. "People are really starting to think about it and see that their neighbor farms are important. It's neat that people really want to see their local farmers stay afloat."
---
The Center for Dairy Excellence has multiple team program grants available to help dairy producers form a dairy profit, transition or transformation team that consists of industry experts and trusted advisors. The teams work closely with farms to identify challenges and opportunities and develop plans to move forward.