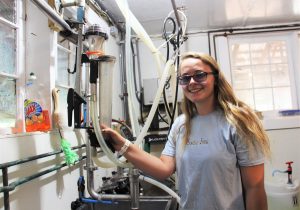 Stephanie Clouser grew up on a small dairy farm in Centre County, Pennsylvania, where she was involved with 4-H and showing animals throughout her childhood. With a love for animals and science, Stephanie decided to attend Susquehanna University to major in biomedical sciences with a minor in chemistry. Throughout her classes, Stephanie has developed a passion for agronomy and agricultural research, which she expanded on this summer through an on-farm internship at Hameau Farms in Belleville, Pa.
In addition to being a working dairy farm, Hameau Farms hosts farm camps for middle school girls. While Stephanie focused her internship on research and cow care, she also invested time into leading camp workshops that introduced girls to science and agriculture.
"I have been very impressed with what Stephanie is doing this summer, not only with the internship, but with the other activities she's offering during the camp," said Gay Rodgers of Hameau Farms. "It's important to me that girls are introduced to practical science, so Stephanie has done workshops on weather, DNA, and data entry for her research project."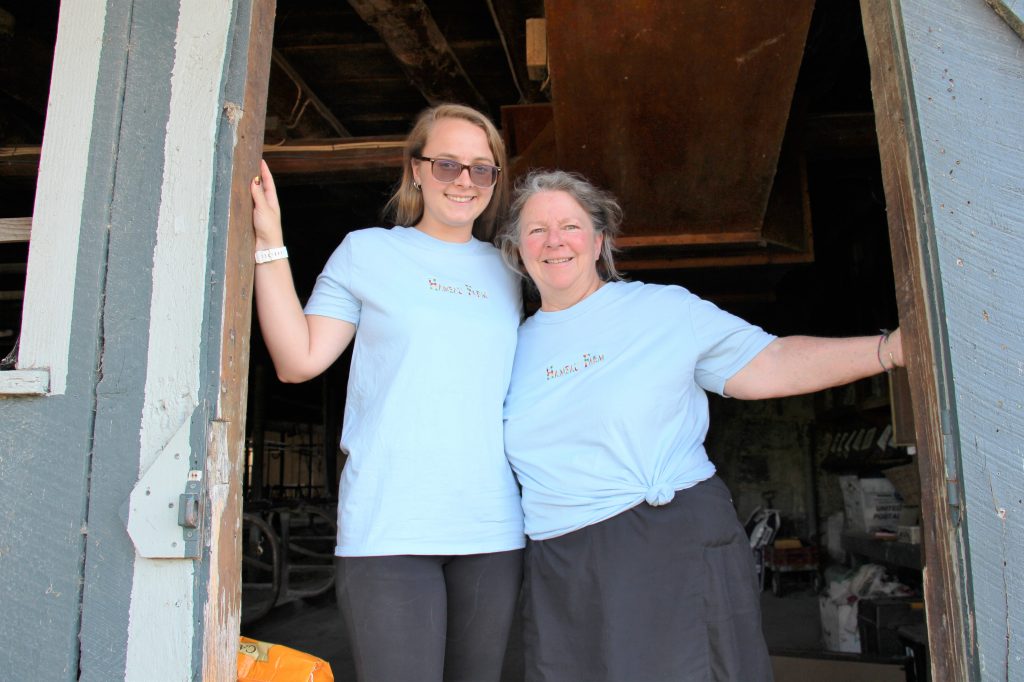 For Stephanie, gaining this type of leadership experience has built her confidence and exposed her to new perspectives.
"I'm not used to leading a lot of people, so that experience has been interesting," she said. "You can learn a lot from young people. I've been very impressed with the things I've learned from these girls – things about myself and how I handle things. They are good at teaching me."
On the farm, Stephanie has also learned the importance of humility and embracing moments that challenge her.
"I've always felt very confident around cows. I feel that way here, except for with one. I've learned I need to take it slow and earn her trust," Stephanie shared. "I've learned things aren't always what you thought they were. Even if you feel confident, take a step back."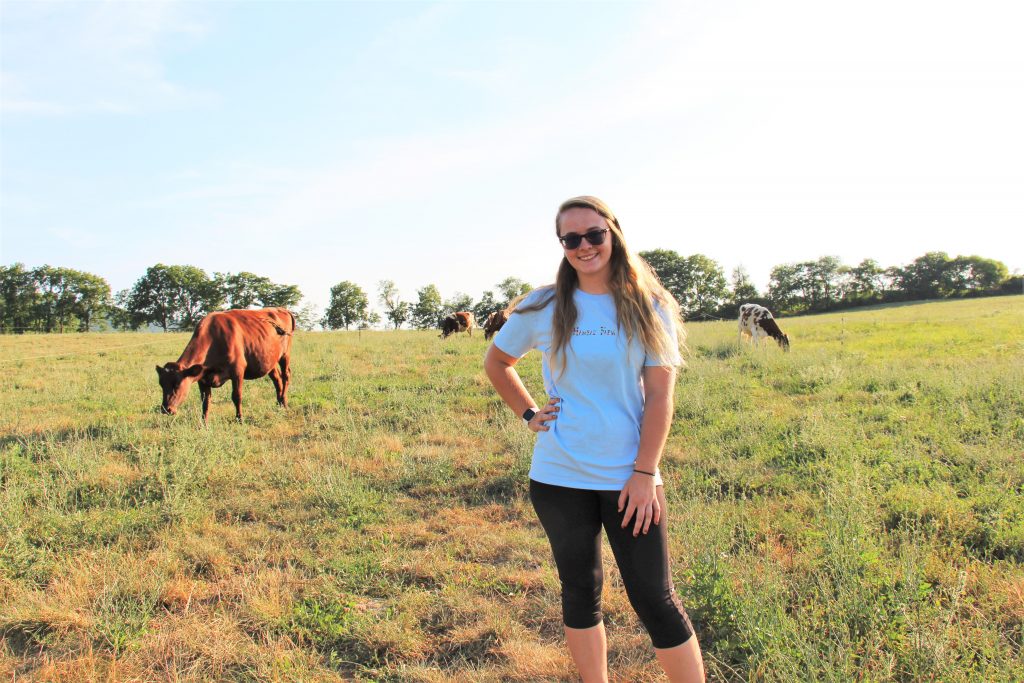 With her passion for research and science, Stephanie was excited about the opportunity to complete a research project during the internship. She chose to concentrate her research on heat stress.
"My project is focused on heat stress and molding it with genetics," she explained. "I have eight cows separated into families, and I've been monitoring their milk yield in the afternoons twice a week to determine if the heat is affecting them and how different families handle heat stress – some families are further from their baseline than others. I can already see which families are handling it better."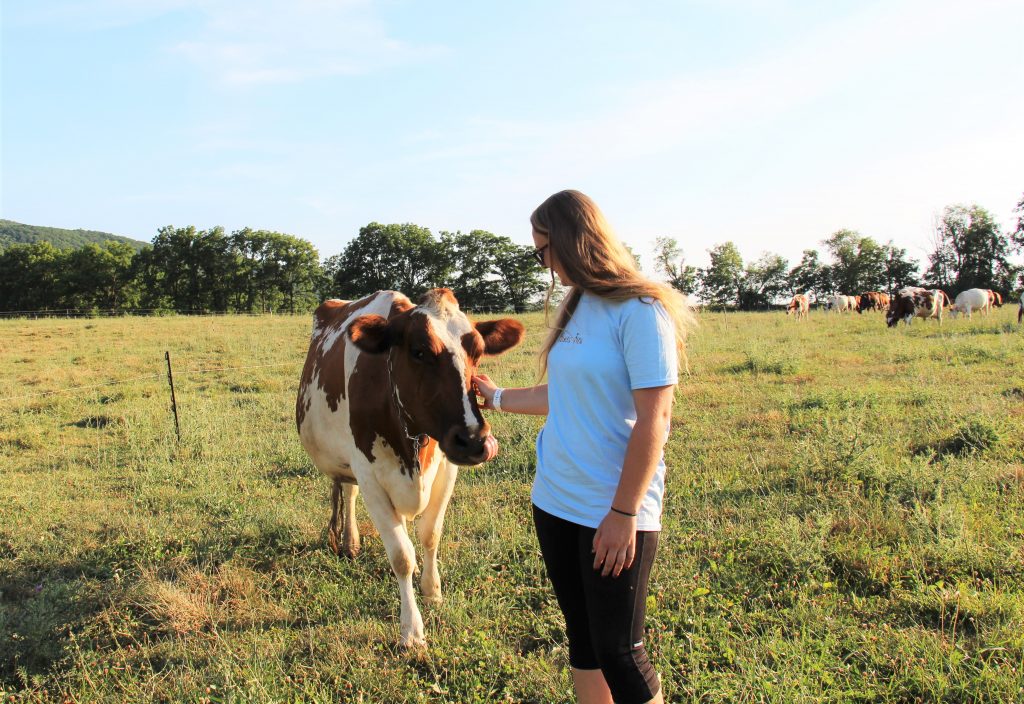 As she begins her senior year at Susquehanna University, Stephanie plans to take her passion for agricultural research and determine how she can make a career out of it. She is considering getting her master's degree in agronomy and pursuing research opportunities at Penn State University. Thanks to the on-farm internship, Stephanie's excitement about agricultural research is only just beginning.
"I've grown so much as a person just in the five weeks I've been at my internship. I've felt significantly more confident in myself and my abilities. I'm learning so many things, and it's really amazing," she added.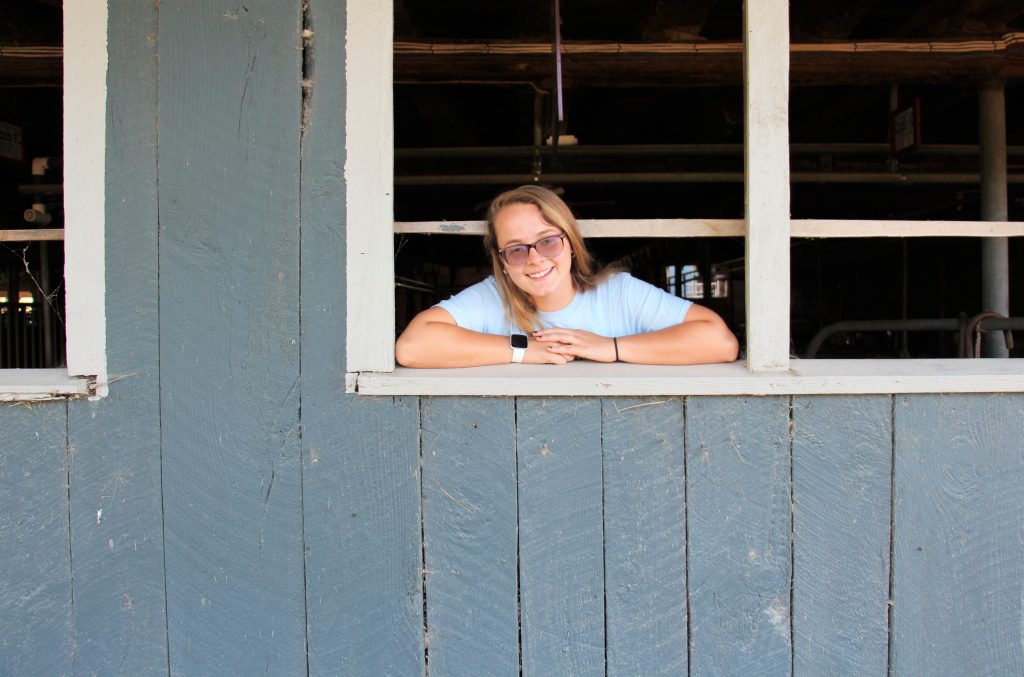 ---
Stephanie was one of seven college students who completed on-farm internships through the Center for Dairy Excellence Foundation of Pennsylvania, the Professional Dairy Managers of Pennsylvania, and the Pennsylvania Dairymen's Association. The organizations partner to provide $3,000 grants to support the on-farm internship program each summer. Learn more.