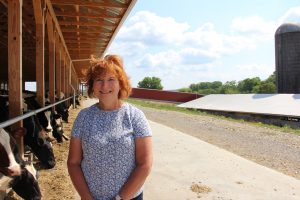 We recently sat down with Ginger Breon of Weaver Family Farm in Centre County, Pennsylvania. With risk management being a key component of her family's dairy farm, Ginger shared how she has used risk management to weather market downturns, avoid accumulating debt, and withstand losses. Take a look at the conversation and consider how some of these strategies could work for your dairy operation.
How do you view risk management and why is it important for your dairy?
​Ginger: Risk management allows you to cover your costs (pay your bills) in the event of a market downturn, which the dairy industry has been experiencing for the last several years. We have used Dairy Margin Coverage (DMC), crop insurance, and the Dairy Revenue Protection (DRP) program.
How has risk management benefited your farm?
Ginger: Risk management programs have provided cash flow to our dairy operation when milk prices have dropped as a result of adverse market conditions and when losses from drought/too much rain have substantially reduced our yields. The cash flow from these programs enabled us to withstand the losses by providing cash flow to pay operating expenditures and avoid securing debt to pay for the operations of the farm.
What resources and individuals have been most valuable when working through the risk management process?
​​Zach Myers' seminars offered by the Center for Dairy Excellence have been extremely informative on understanding market conditions, providing solutions to counter downturns, and determining the best strategy for our farm. Learning the multiple programs available and determining your cost of production is critical information for making informed and strategic decisions to protect your farm's financial health. Zach visited our farm and met with me to explain the programs in depth. For example, Dairy Revenue Protection (DRP) substantially subsidizes the premium of the farmer's cost, and it is often a great deal for farmers.
During COVID-19 in particular, what has been your risk management strategy?
Ginger: The uncertainty of fall's revenues and the dependency on schools returning to in-person class instruction is a high risk. I knew I needed to protect the farm from another March 2020 event or shutdown. Zach explained the Dairy Revenue Protection (DRP) program and referred me to risk agencies that offer this protection. I was able to buy protection for Class III and IV northeast markets for the months of October, November, and December that will provide cash flow to cover our farm's operation costs if prices drop drastically. The price of this protection since it is subsidized by the USDA is easy for me to incorporate into my cash flow projections verses managing adverse, unexpected downturns in market conditions.
Do you think your farm could have survived without a risk management plan?
​​Ginger: The farm would have had to accumulate debt to cover the cost of production, which is a short-term solution that has long-term negative consequences. Fortunately, we have equity, but we would have been in a position to give away that equity to pay bills. In addition, variable financial lending terms are difficult for farmers to secure. These fees and interest would have increased our operating costs.
What would you say to a farmer who wants to get started with risk management?
​​​​Ginger: A risk management plan is as important to the success of your farm as is your feeding program to produce milk to proactively manage the financial health of your farm. Determining your cost of production is critical information for evaluating options for protecting your cash flow by identifying the best use of risk management programs available to you.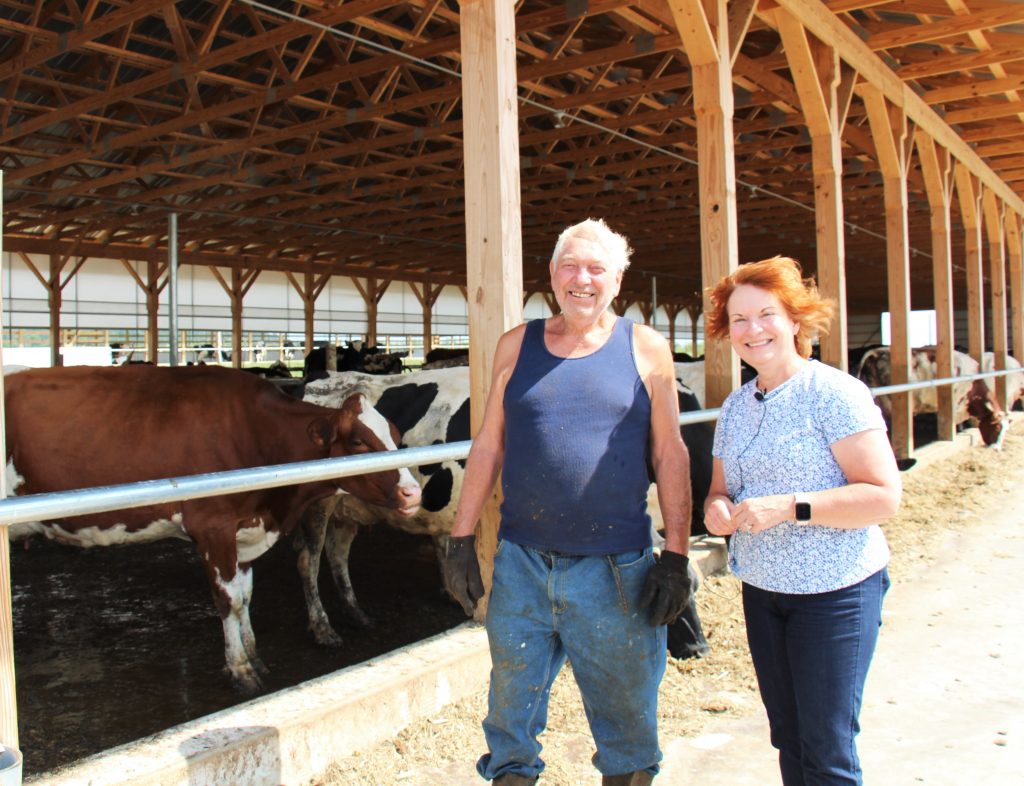 ---
The 2021 Dairy Margin Coverage (DMC) enrollment will open on October 12 and close on December 11, 2020. Dairy Margin Coverage is a voluntary risk management program for dairy producers administered by the Farm Service Agency. DMC was designed to be most cost-effective and beneficial for dairies milking about 250 cows or less. Current margins based on market futures prices fall below the maximum $9.50 margin in February 2021 and are projected to remain below $9.50 through August.
To learn more about how DMC could benefit your operation, contact Zach Myers at 717-346-0849 or email zmyers@centerfordairyexcellence.org.