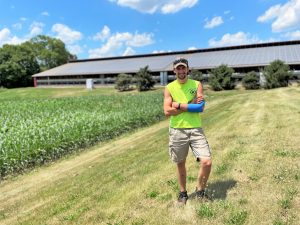 Nate Brubaker grew up on a dairy farm in Lancaster County, Pennsylvania, but it wasn't until he completed an on-farm internship that he was exposed to the day-to-day reality of managing a dairy operation.
"Before the internship, I mostly just did odds and ends on [my family's] farm and filled in wherever needed. This internship gave me a chance to understand the management of the farm a lot better and the different work that goes into operating a farm," Nate shared.
As a rising sophomore at Cornell University, Nate is studying biological engineering. He was one of seven students who were accepted into the on-farm internship program for the summer of 2021 – a program offered through a partnership between the Dairy Excellence Foundation, the Professional Dairy Managers of Pennsylvania, and the Pennsylvania Dairymen's Association.
Nate spent part of his internship shadowing different individuals on the Lancaster County dairy farm and gaining hands-on experience with cow behavior and herd health.
"In terms of my perspective, it's really helpful to understand what all needs to happen to make the operation run successfully. I learned a lot of new skills and understand a lot more about cows and their behavior and health," Nate said. "That will be really useful wherever I end up— just having experience in a lot of different work environments."
As part of the internship program, Nate was required to complete a research project. He worked with his supervisors to create a regenerative farm business plan and spent the summer collecting different pieces of data, including data on:
Milk production
Crop yields
The farm's electric production usage
The farm's gas usage, including diesel fuel and gasoline
The farm's natural gas usage for heating
Soil health
Nate's goal was to help the farm analyze different areas where they are either omitting carbons or making something renewable to continue building on the efforts the operation is taking environmentally. At the completion of the project, he hopes to quantitatively say whether or not the farm is "Net Zero" with carbon emissions. The Net Zero initiative is an industry-wide effort across the U.S. dairy industry to continue progressing with greenhouse gas emissions reductions.
"We're trying to work with Penn State to figure out some other best practices the farm could implement, once we have a baseline, to improve from there," he explained. "We want to preserve the land and environment so we can continue to farm and be productive. We thought [this project] would be important for that aspect."
Thanks to the on-farm internship, Nate was able to explore all facets of managing a progressive dairy operation. He hopes to continue exploring career options in biological and agricultural engineering in the future.
"I love agriculture and would love to be somewhere in the agriculture industry. I've been trying to learn as much as I can and keep an open mind," he added. "I don't want to think, 'This is something I don't like,' and reject it too soon. I'm trying to keep learning."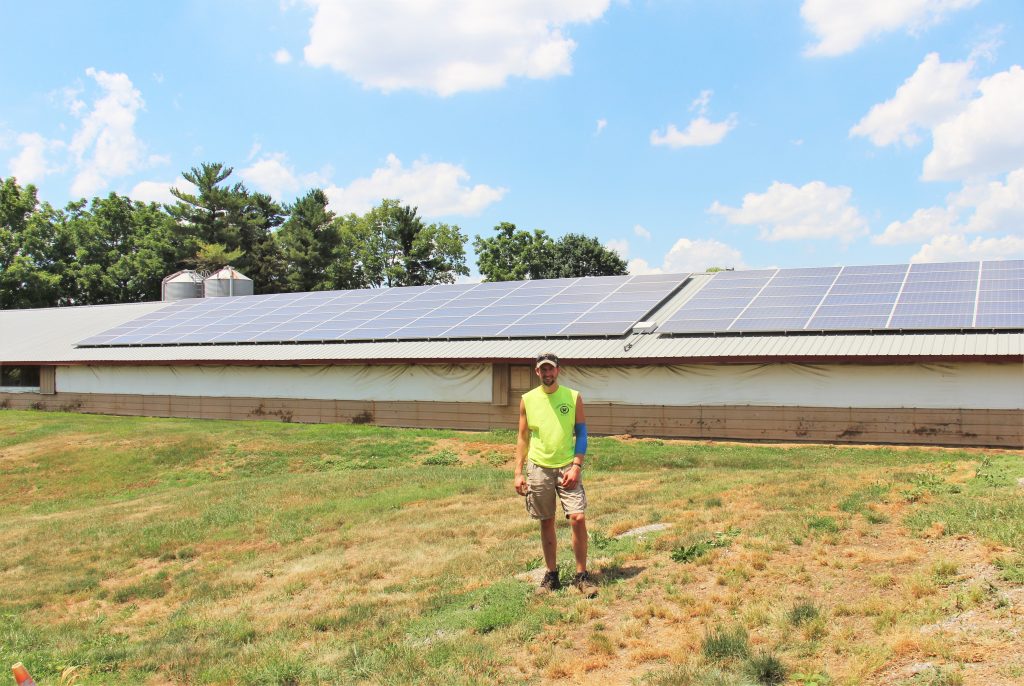 ---
The Center for Dairy Excellence Foundation, the Professional Dairy Managers of Pennsylvania, and the Pennsylvania Dairymen's Association partner to support the on-farm internship program each summer. Learn more.