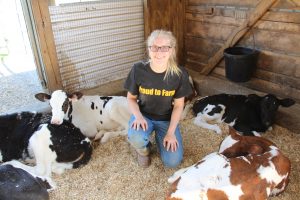 For Maddie Jaslar, a senior at Delaware Valley University, her passion for dairy began when she started volunteering at an animal rescue as a teenager. The owner was involved in 4-H, so Maddie joined a small animal club and eventually moved to larger animals. After discovering her love for dairy goats, she worked her way up to dairy cows and decided to study dairy science in college.
"Because I didn't grow up with a dairy farm background, the on-farm internship program was a great opportunity to be able to get on-farm experience," Maddie said. "I worked at Delaware Valley University's dairy for one year, but I wanted to see another farm and compare."
After applying and being accepted into the on-farm internship program for the summer leading into her senior year, Maddie was paired with Darkhorse Farm – a 60-cow dairy in Bucks County, Pennsylvania.
"Going into the internship, I wanted to focus on youngstock care. To have a healthy herd, it starts when they are little calves," Maddie explained. "I'm also interested in nutrition and agriculture education. We formed some goals for me to learn about those topics and see how the farm operates, so I can use that in the future."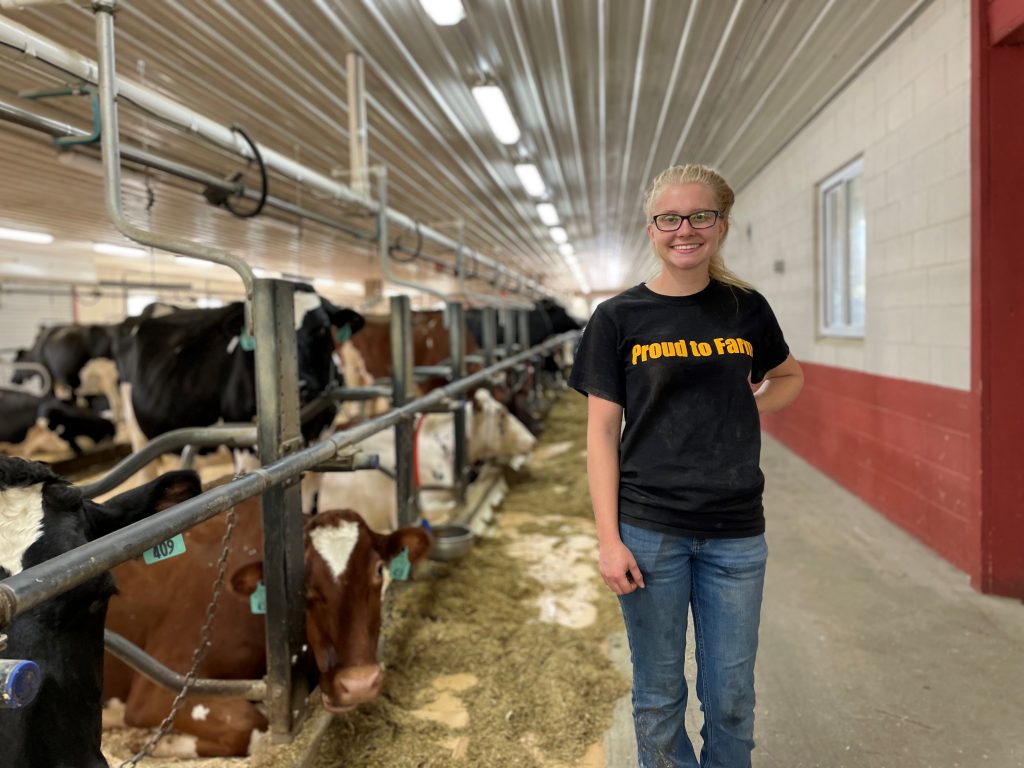 Throughout the internship, Maddie gained experience in the milking parlor and worked closely with the calves, which was a great fit for her detail-oriented personality.
"I really focused on the small details in the calf barn. I got them fed, kept an eye on them, moved them to the field as much as possible, and watched how they interacted with each other," she said. "Because it's my main interest and responsibility, I was able to take the time to focus on the small details to make sure it was getting done exactly how it should be."
As part of the internship, Maddie also completed an in-depth research project where she studied the effects of feeding calves extra milk. While other studies have focused on their growth rates when you feed calves different amounts, Maddie and her boss wanted to study the calves' behavior. "In the past when they fed more milk, the calves were really sluggish. I wanted to see how different amounts of milk impacted their behavior, especially on an individual basis, and see what plan worked best for each calf."
After analyzing her results and actually implementing more feedings for calves that were displaying positive behavior, Maddie became more confident in her ability to work with dairy producers and help them build solutions.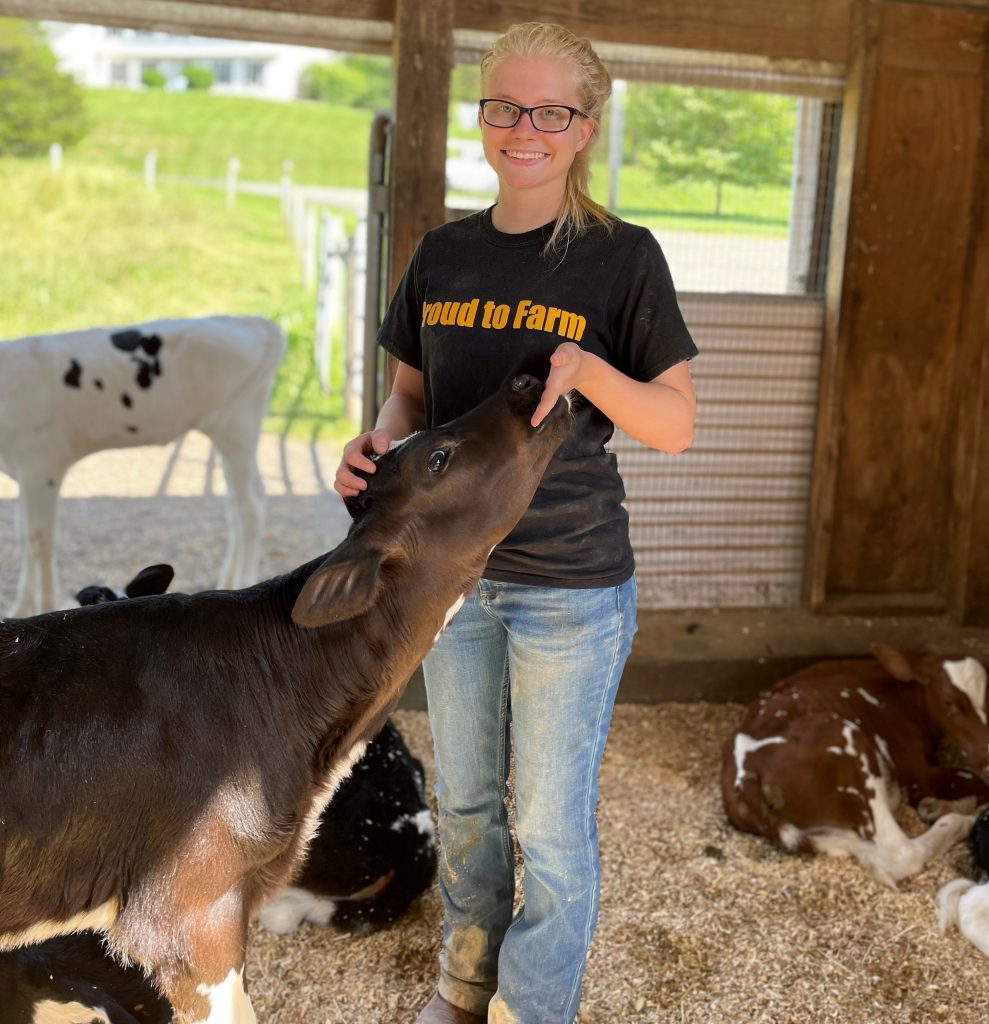 "I definitely want to stay in the dairy industry, and this internship has helped me narrow my focus. I am interested in youngstock care and nutrition, but I [enjoy] educating other dairy farmers. I want to go to different farms and help troubleshoot any problems they have," Maddie added.
Broadening her scope of knowledge and building relationships across the dairy industry are two parts of the internship program that Maddie says will leave a lasting impact on her.
"This was a great opportunity. You get that specific on-farm experience, but it was also important with networking. Your host farm knows other people, and you can also connect with the other interns and see what they're doing. It helps you get a broader scope of knowledge," she shared.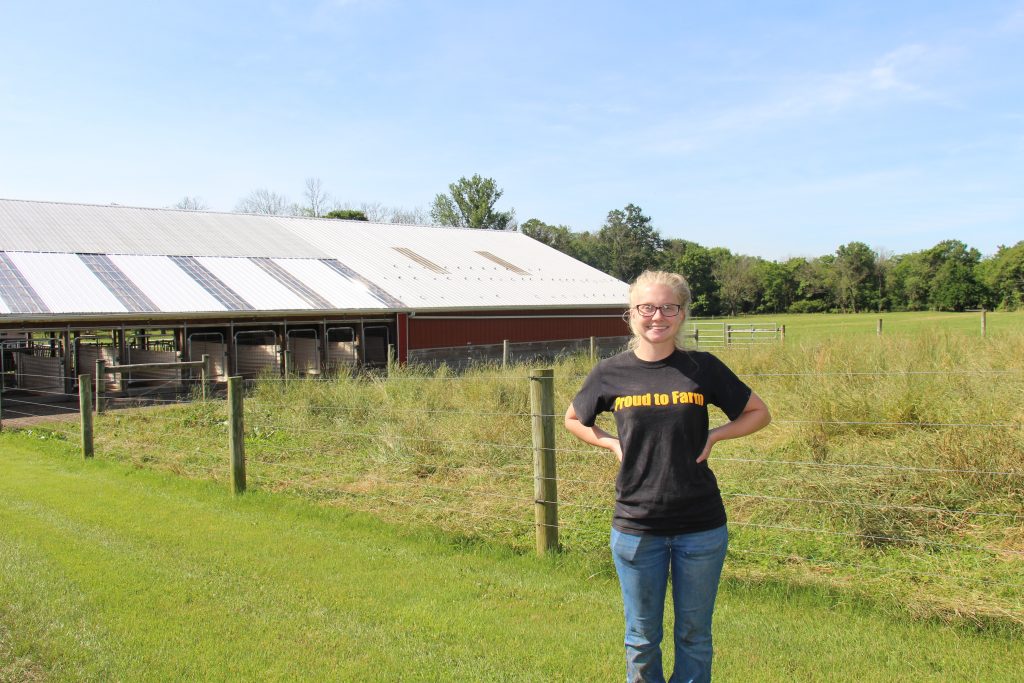 ---
The Center for Dairy Excellence Foundation, the Professional Dairy Managers of Pennsylvania, and the Pennsylvania Dairymen's Association provide $3,000 grants to support the on-farm internship program each summer. Learn more.