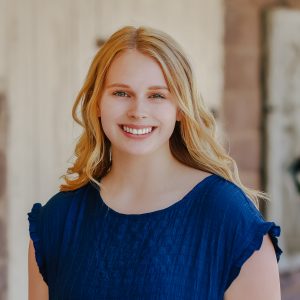 By Kylie Lusk, a senior at Penn State University
I have had the privilege of being the Communications and Education intern at the Center for Dairy Excellence this summer, and I wanted to share my experience.
When I found out that I got this internship, I was overjoyed. I have heard about this internship since my freshman year at Penn State. The upperclassmen in the Dairy Science Club go around the room at the beginning of each school year and tell everyone what they did the past summer and the internship opportunities that are available to students. I remember hearing a past intern in this position speak about the internship and I thought to myself, "Hey, that's what I want to do."
When I first started, I was a little overwhelmed. I did not have many expectations going into the internship, mainly because I have never had an experience like this in my life. I grew up on a dairy farm, and most of my work experience has had manure involved, so this was quite the change in environment. I remember my first two weeks were all a blur of driving to Harrisburg, attending different meetings, and completing small projects. I quickly learned that time management would be the key for this summer. Slowly but surely, I got the hang of the fast-paced work environment, and I was able to take on more projects at once and finish them faster.
Throughout the internship, I learned that I enjoyed making social media posts and any projects that let me use my creativity. I also appreciated getting to go to different events and meet new people in the dairy industry.
Pennsylvania is home to more than 5,000 dairy farms and 52,000+ jobs. However, this internship taught me that the industry feels a lot smaller than you would think. It feels as if everyone and everything is connected by our same passion: dairy.
I think the future of Pennsylvania dairy depends on the next generation, so it is important that they are prepared with the right resources and programs that will enable them to shape the future of our industry, which the Dairy Excellence Foundation excels at.
Through this internship, I have learned that I love the creative, communications side of the dairy industry. I had never given much thought to the communications side before and hadn't realized what a major role it plays. This is how I want to give back to the Pennsylvania dairy industry—by spreading the word and educating consumers about the dairy industry as well as showing farmers what resources are available. We live in a digital age where email and social media are considerable tools that the dairy industry needs to utilize.
For any students out there reading this, take as many opportunities as you can. Go to the career fair and talk to the representatives about different experiences they have available for students. Internships, externships, scholarships, you name it, these can all give you the experience and the opportunity to gain confidence to make your imprint on the dairy industry.