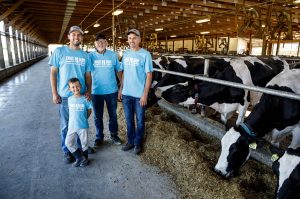 When Jared Kurtz of Kurtland Farms in Berks County, Pa. made the decision to return to his family's dairy farm more than six years ago, they began broaching the topic of transition planning. With Jared and his dad, Tim, managing the day-to-day decisions on the farm, their team milks about 315 cows and raises approximately 300 replacement heifers.
Thanks to Dr. Charlie Gardner, an outside consultant who specializes in transition planning through the Center for Dairy Excellence, they have held open conversations as a family and developed a written plan for what the ownership of the operation looks like moving forward. Through different meetings with Gary Heim of Mette Evans & Woodside, Dr. Gardner, as well as conversations with their attorney, accountants, banks, Penn State educators, and more, the outside consulting has helped make a complex process much less overwhelming.
We recently talked with Jared about their transition planning process, and he shared his thoughts on how other dairy farm families can start the conversation with different generations.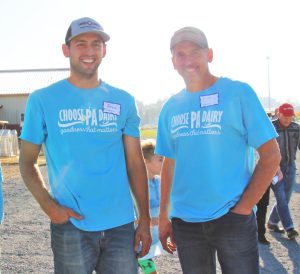 Why did you decide to bring in an outside consultant?
"Between my parents, my wife and I, we have established good trust and mutual goals of seeing the farm succeed. Even though we have similar goals and a good relationship, we brought someone else in to help make sure none of that was disrupted if someone had differing perspectives. Even though we felt like we were starting at a good place, we didn't want to see things go south. We wanted to honor everyone through the process and make sure we weren't missing anything. Having a third party involved really goes a long way in that. Dr. Gardner definitely validated all of our feelings about how things should go and listened to what we wanted to accomplish."
Did your plan change over time?
"The path we've tried to go down has changed a few different times, but over the last year, I think we've settled on the way we're going to go as a final solution. There were definitely times where ideas came through and we ran them by Dr. Gardner. He shared his perspective on how things have gone on different farms that he has worked with."
How did your family keep an open mind about change and the direction of your operation?
"Anytime you have multiple generations involved in the farm, you're always looking at ways to get everyone involved. You're always looking at responsibilities and whether there's any kind of diversification and things like that. In some ways, I think a healthy, multi-generational farm is always in the process of transitioning. If things stayed the same way for too long, I think it can be hard to get the wheels in motion to do anything different down the road. It's important to always have some kind of conversation about the future."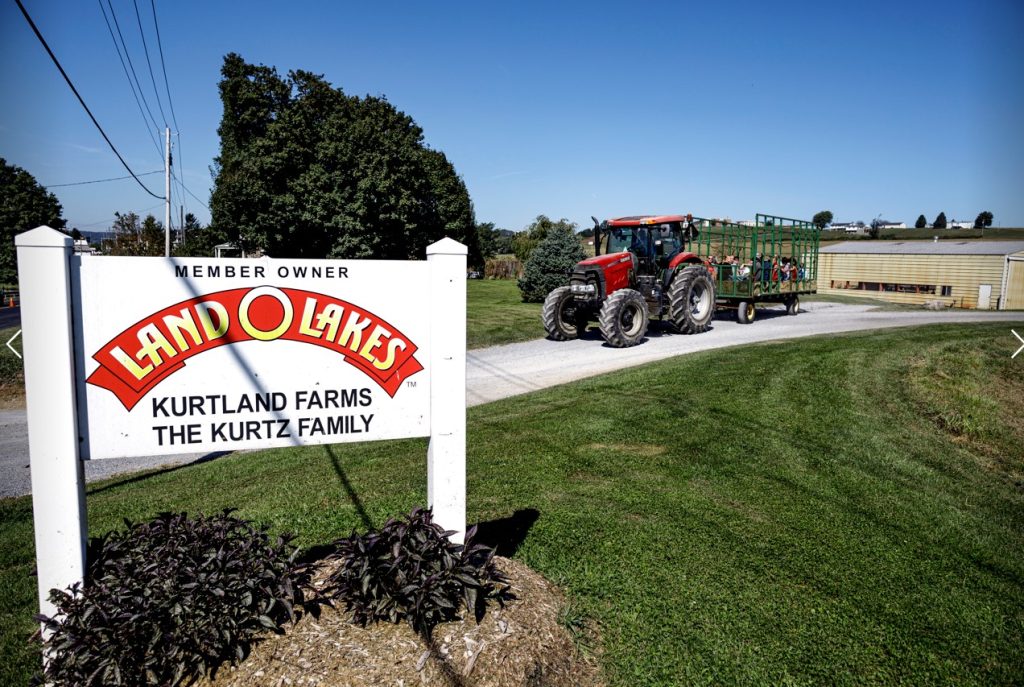 What plan worked out best for your operation?
"The way it worked out best for us is that my dad is still going to be involved and have ownership of certain assets like cropping and equipment. I'll manage a lot of the cattle side and day-to-day business. It made the most sense with different interest rates and programs out there. With our farm size, we're both very involved with every aspect and have ran almost everything together over the past few years. We envision doing that to a certain degree moving forward. My dad isn't ready to leave, but I'm at the point in life where I wanted to step in with more ownership and responsibilities. This is how we thought it would work out well with our team."
How did you prioritize transition planning when everyone is so busy?
"Transition planning takes work, and it takes conversation. You have to push it forward to make it happen. It takes a lot of back and forth communication. I've learned a lot in so many different areas throughout the process, and it's been an extremely beneficial learning experience. It has taken both my dad and I, and our unique skillsets and talents, to get to where we're at. He's a lot better at some things than I am. If it weren't for either one of us, we wouldn't be here still doing this. Find out what everyone's strengths and gifts are, validate those, and keep the end goal in mind."
How can you have a healthy transition when working with family presents certain challenges?
"There has to be mutual respect, understanding, and a willingness to work together and not get frustrated quickly. With a family business, that can be challenging when your lives are so intertwined. Have grace with one another, and understand that the goals of every family member are most likely very similar. It's the idea of how to accomplish those goals that can sometimes be different."
"At the end of the day, the goal is to have a successful, productive dairy operation that benefits everyone. That's really what you need to have a good transition."
---
If you're interested in starting a transition plan, or at least beginning the conversation and bringing family members around the table, the Center can help. Email Melissa Anderson or call us at 717-346-0849 and we can put you in touch with a consultant who can help. Grants may also be available to cover consulting fees and set up a transition team on your dairy operation.