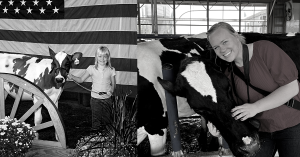 By Dana Nunemacher, a senior at Penn State University
It doesn't feel like that long ago that I was a young elementary school student excited to finally turn eight years old and join 4-H. I had picked out the cutest red and white Holstein and whether we won a ribbon or not, I was just excited to have a cow of my own. With my tiny calf by my tiny side, my story in agriculture began.
This summer I added a new chapter to my story with an internship at the Center for Dairy Excellence. I first heard of the Center for Dairy Excellence and the Dairy Excellence Foundation during my time as a dairy promoter for Susquehanna County. The organization was something I always kept in the back of my mind, but never imagined I would end up interning there.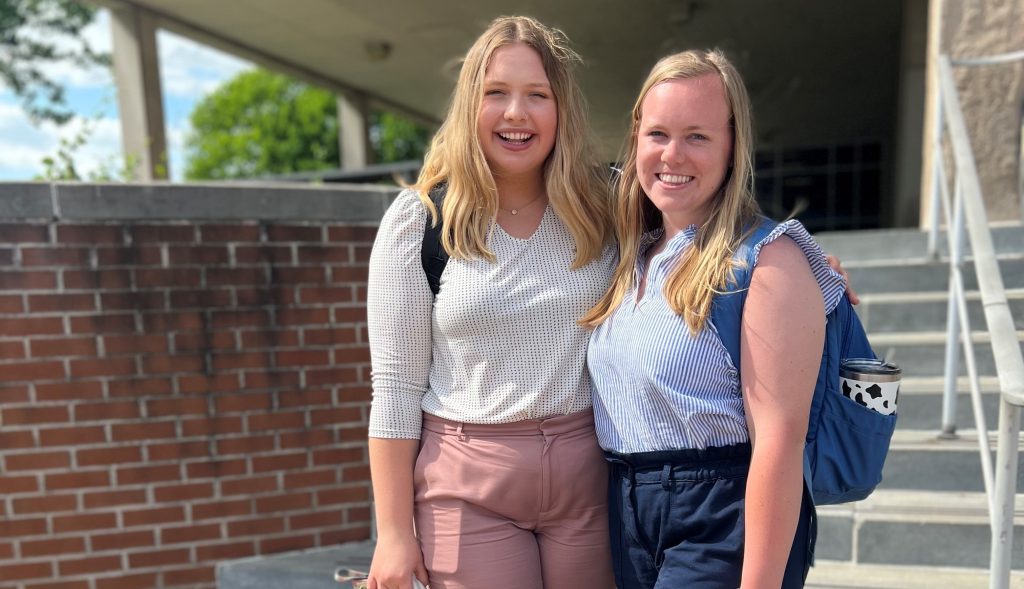 When I started college at Penn State as a wide-eyed freshman, I wasn't quite sure where my career would take me. It wasn't until I started telling my stories to my college friends about my childhood and my family's small farm that I realized how unique my childhood was. I began to enjoy talking about my background and answering people's questions about the industry. As I started gaining more experience in both communications and agriculture, I realized I could leave the farmlands of Susquehanna County behind, but the passion I had gained there would never leave me. It inspired me to begin searching for internships that would push me into the world of agricultural communications.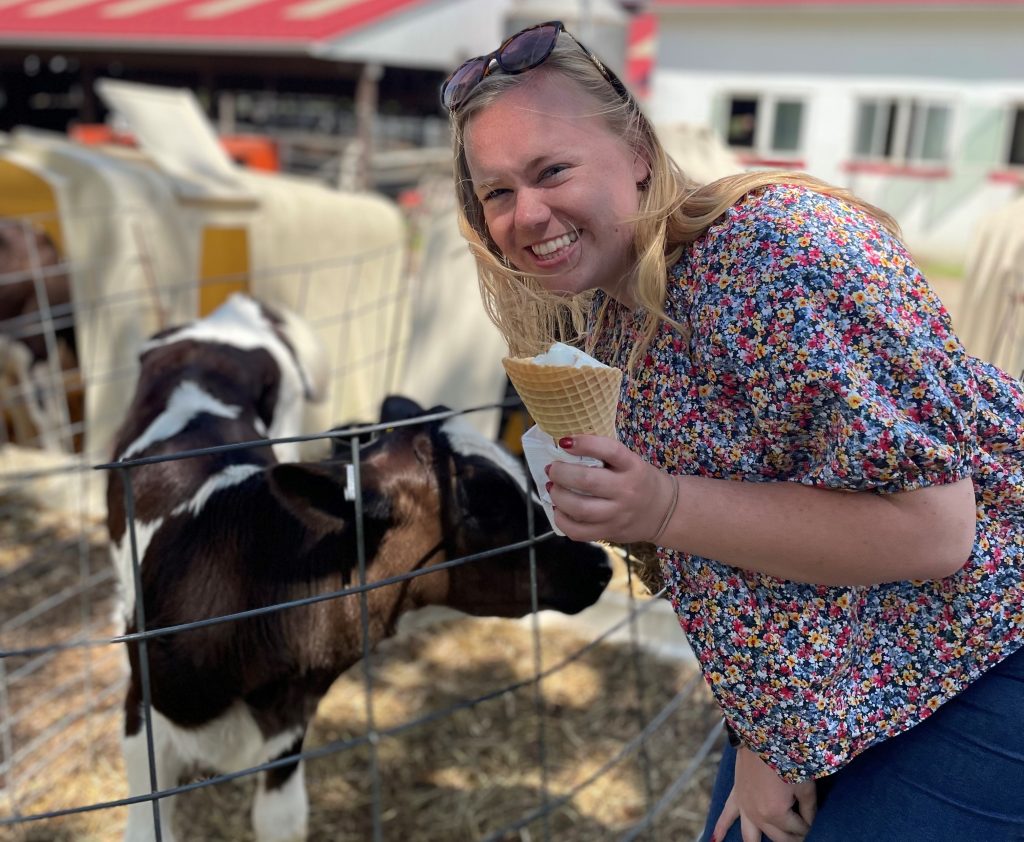 The Center for Dairy Excellence has been nothing short of amazing. Every morning I woke up and found myself digging deeper into the world of agriculture. I was able to create social media posts for accounts that varied from consumers to farmers to educators. I traveled miles across the state of Pennsylvania to meet dairy farmers with all types of backgrounds and shared their stories. I was able to add the ability to edit a podcast and video editing to my communications "toolkit." There truly never was a bad day at work. Each day was a new adventure that I couldn't wait to embark on.
Like most adventures in our lives, there were those moments when I felt overwhelmed and unsure of myself. When I could feel myself getting overwhelmed this summer, a little girl with a poorly done ponytail and pink muck boots would come to my mind. That little girl was me and she still is me. I remembered her love of summer mornings spent cleaning stalls with her dad, feeding calves with her mom or, yes, even the nights she argued with her older brother in the barn about the silliest of troubles. These memories are what kept me going because somewhere out there is another little girl creating her own memories and her own agriculture story.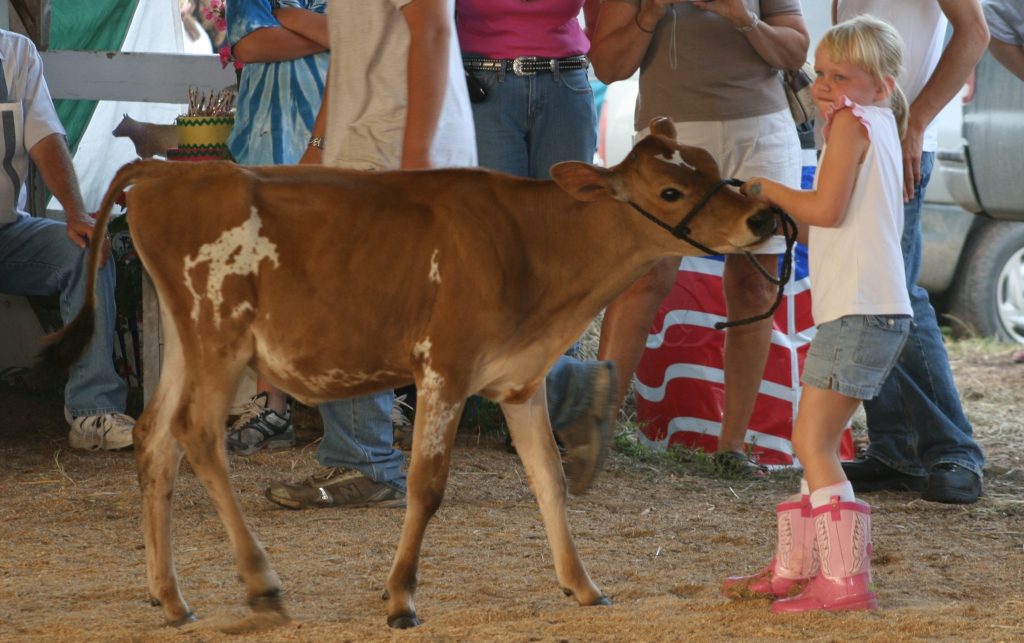 As I enter my final semester of college, I don't know what my next chapter is and, as I write this, I think I have finally accepted that is okay. However, I do know that both the past and the future of agriculture is rooted in the stories being created now.