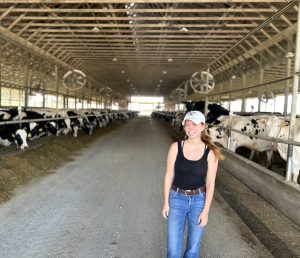 Amanda Peirson didn't grow up in the agriculture community, but thanks to the clubs and activities she joined at The Pennsylvania State University, she quickly discovered a strong interest in dairy science.
"I have no background in farming whatsoever. I ended up joining Dairy Science Club and other agriculture activities my freshman year, and I realized I loved it," she said. "I really love cows, and I really like learning about them, too. For some reason, cows and ruminants just clicked for me."
As a senior studying animal science at Penn State and considering what she wants to do after graduation, Amanda decided to complete an on-farm externship this past summer. The externship allowed her to rotate through multiple Pennsylvania dairy farms on a weekly basis, all with different sizes, scales and business models. Amanda says the connections she made with different dairy producers and the exposure she had to different management decisions were some of her favorite parts of the experience.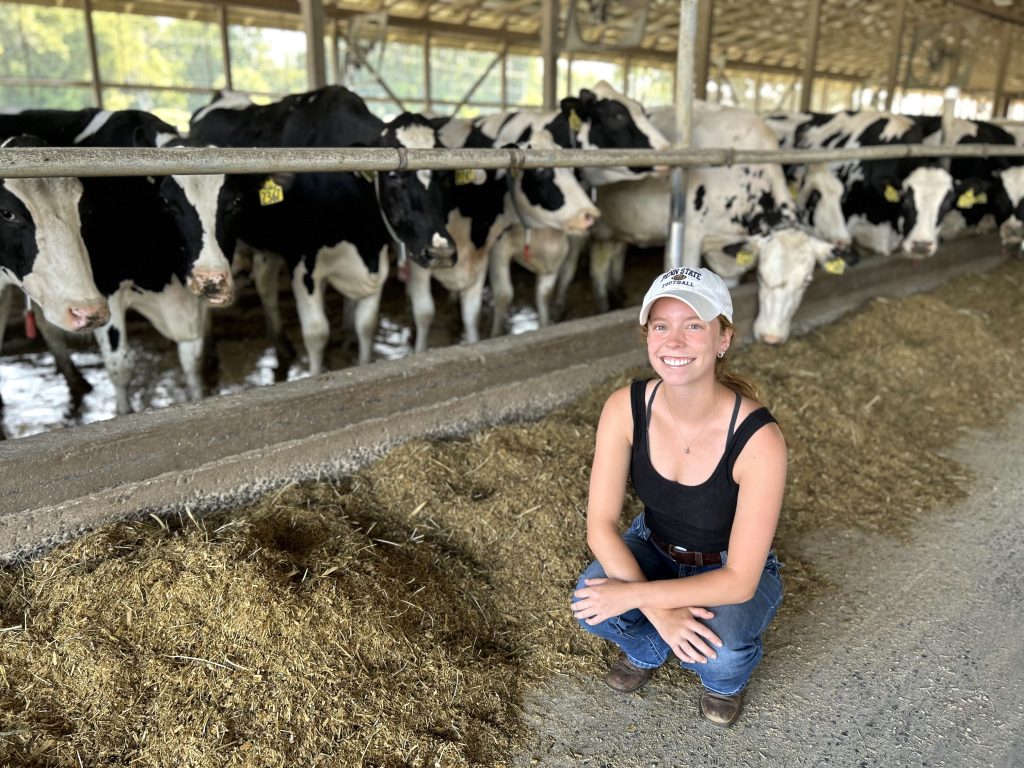 "For me, it's been really good to get connections with a bunch of people in the industry, especially in my area. They all do the same conceptual things of raising their own animals, but I like learning how everyone has their own twist on it. I like seeing how it all plays out," she explained.
Amanda shadowed the herd manager at each farm throughout the externship, and she helped with vaccines, herd checks and calf feeding. One of the farms needed extra help during the summer months, so Amanda was able to fill in and expand on her experience, mastering different protocols and management styles along the way.
"I've had to adapt to all the farms. You're on your feet all week and you finally get everything, but then you go somewhere else and have to re-learn it all. That can be a little challenging," she added.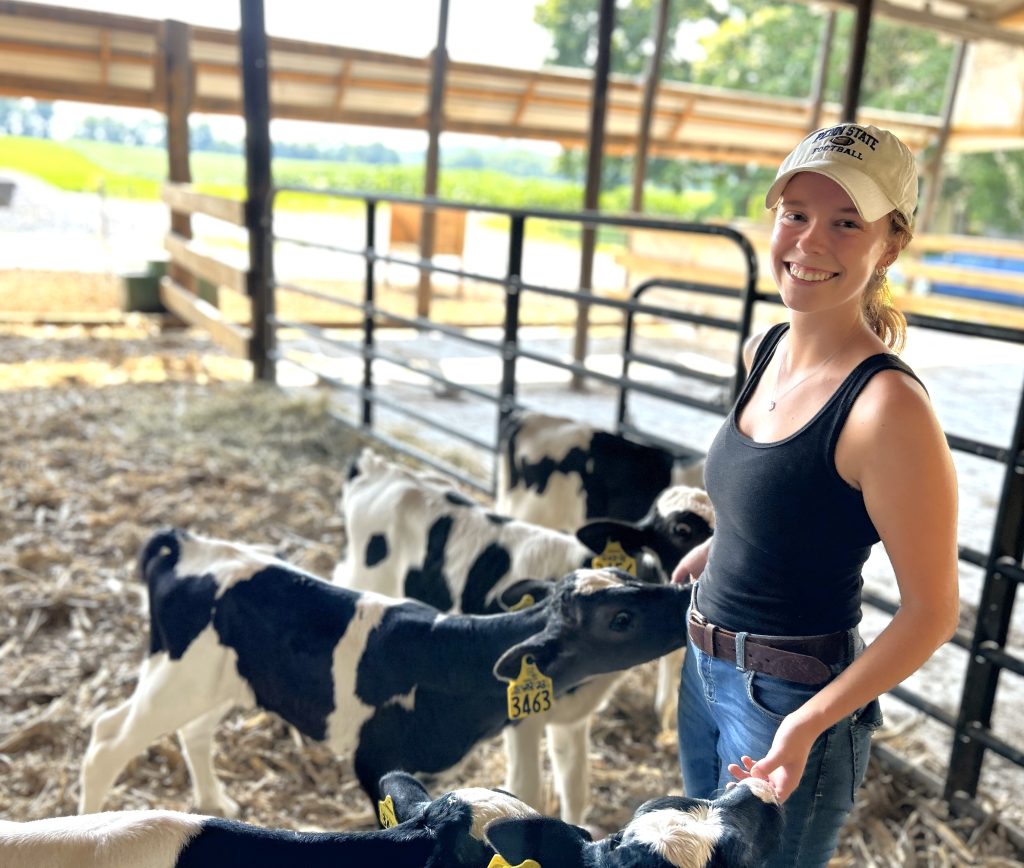 Thanks to the externship experience, Amanda says it has been a stepping stone to building connections and making a career choice. She's currently going to career fairs to learn more about employment opportunities and is considering attending veterinary school after graduation.
"I've definitely learned from the externship what I like and what I don't like in terms of size of farm. I see myself staying involved with cattle. It comes naturally to me," Amanda shared. "This externship is a really great stepping stone to figuring out what you want to do after college or get your name out there and learn more about the industry."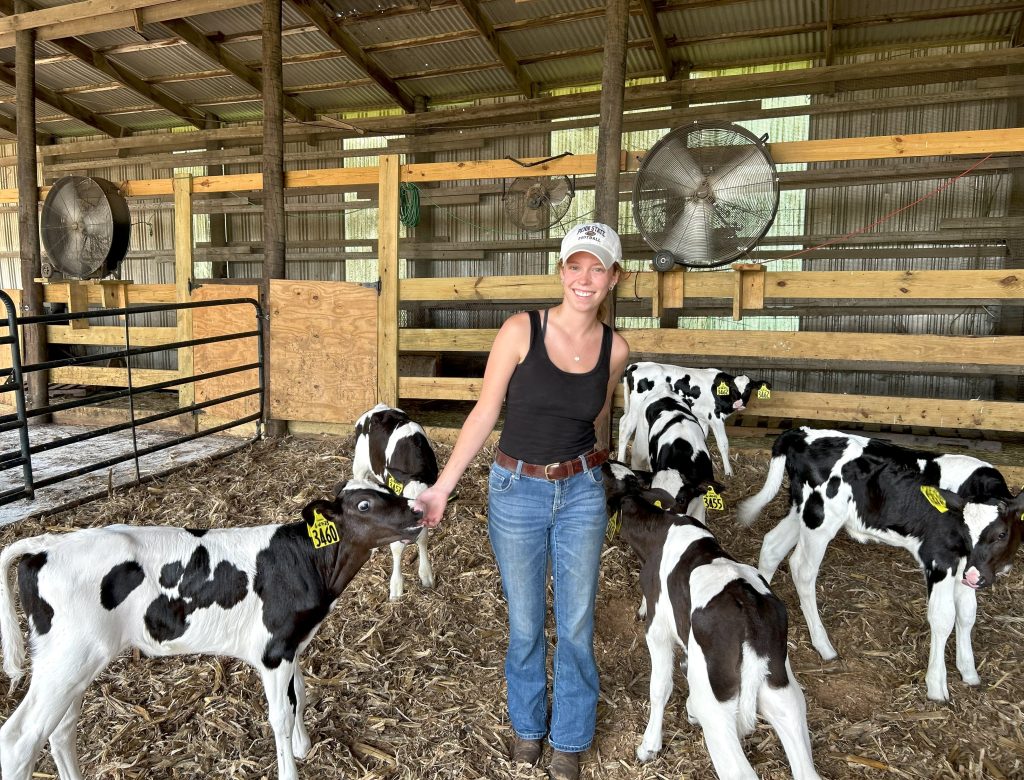 ---
The Dairy Excellence Foundation, the Professional Dairy Managers of Pennsylvania, and the Pennsylvania Dairymen's Association provide $3,000 grants to support the on-farm experience program each summer. Learn more.