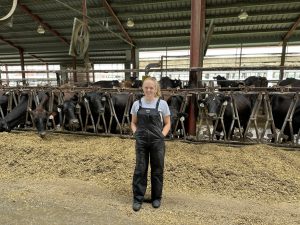 Mikayla DeReinzi has been fortunate to grow her dairy and agriculture story through her education and on-farm internship experiences. She did not grow up on a dairy farm nor did she have any agricultural background, but Penn State University helped expose her to the world of agriculture. Mikayla is currently majoring in animal science with a minor in agricultural business management.
"I came to Penn State and basically started my ag life there and fell in love with it," she shared.
This summer, Mikayla has completed an on-farm internship at Noblehurst Farms Inc. in Linwood, New York. Noblehurst Farms is a seven-generation, multi-family farm that milks 1,800 cows and grows corn, alfalfa and wheat on over 2,500 acres. Their team is focused on sustainability, and they have an anaerobic digestion system on the farm that allows them to achieve a net-zero carbon footprint.
Her day-to-day responsibilities have included taking care of sick and fresh cows, bringing calves into the barn, administering vaccinations and aiding with reproductive work.
"I really wanted to learn the farmer side of things and the reasonings behind it before I go to vet school. I am not breeding myself, but I help lock up cows for that and do herd checks with the vet," Mikayla said. "My most rewarding moment was being able to IV cows on my own. Just the first time I was able to hit it and get it right, and then do it again on another cow."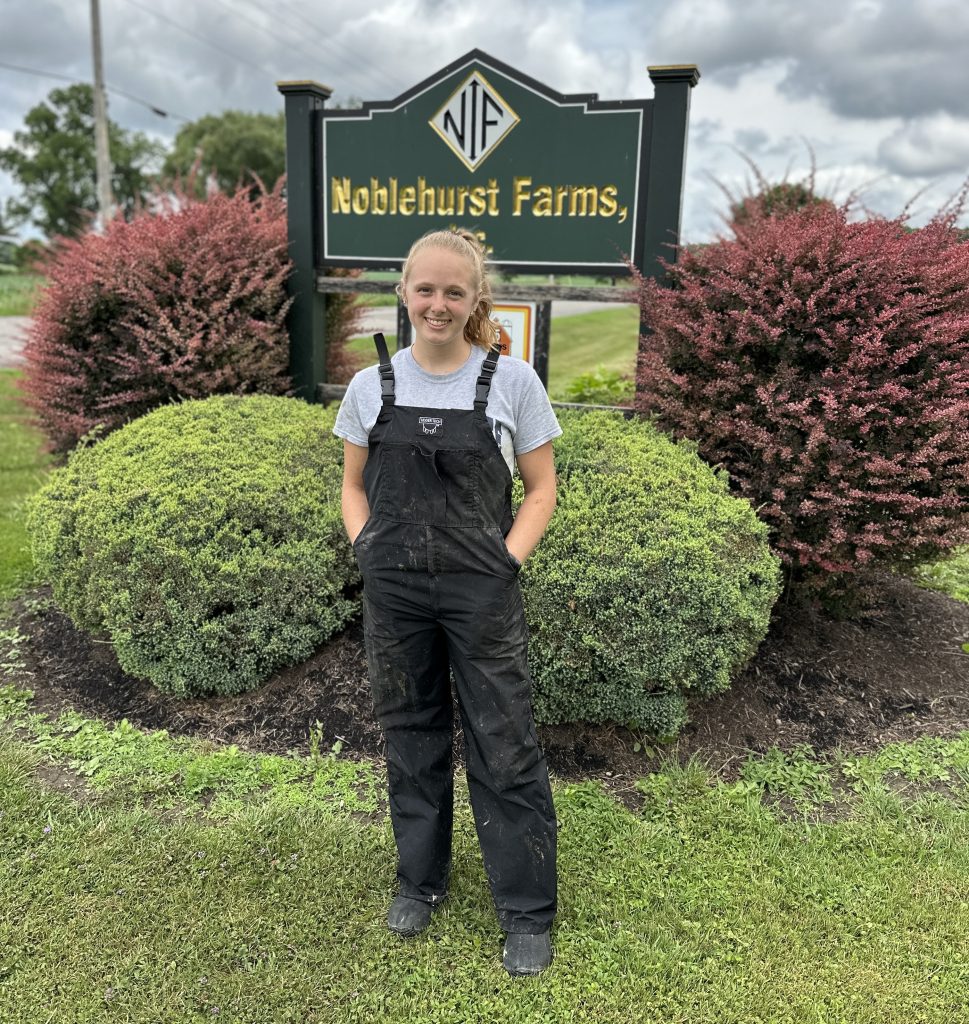 By working on Noblehurst Farms this summer, Mikayla has been able to better equip herself for her years of schooling and a potential veterinary career. While she learned many new skills and techniques, some of them were challenging in the moment.
"The biggest challenge of mine is picking out DA (displaced abomasum) cows," Mikayla shared.
DA cows will have a distinct "ping" noise that can be detected from examination. "I can look at a cow and determine that she is sick, but I struggle with hearing [the ping] sound. Someone has to find it for me first before I can hear it," she explained.
Mikayla's future goal is to attend veterinary school with the hopes of practicing as a large animal veterinarian. The on-farm internship not only reinforced her passion for caring for animals, but it helped her learn more about where she might want to live.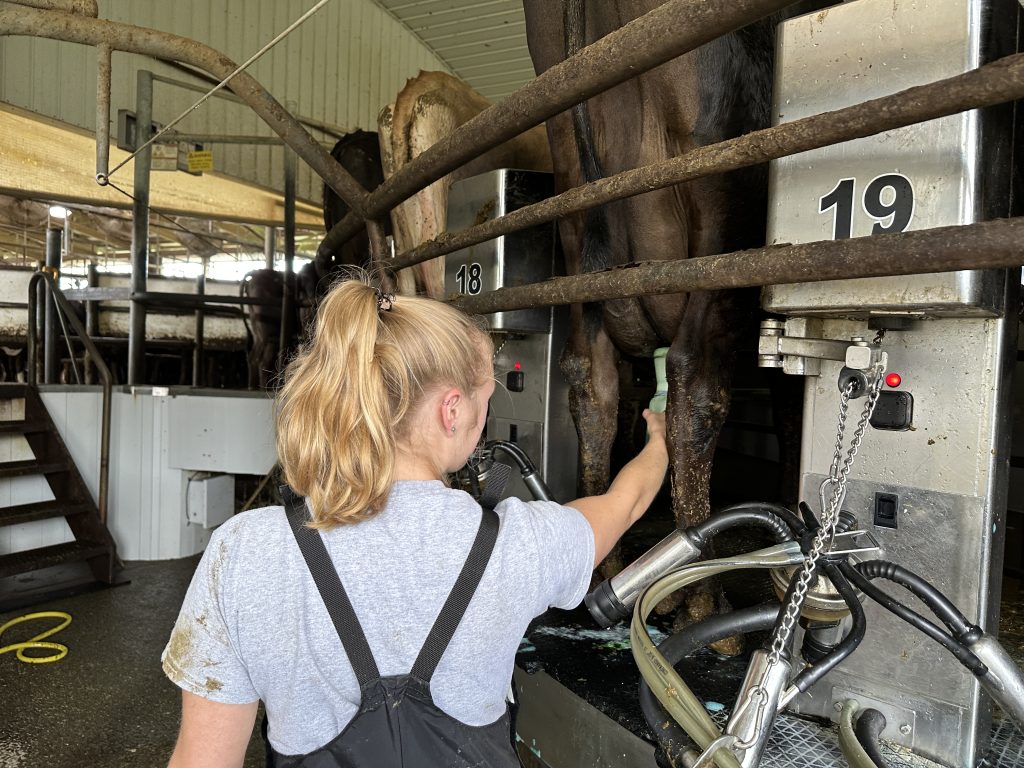 "Ultimately, I would like to keep dairy in my future, but I am not opposed to having a mixture of large animals," she shared. "I always wanted to move out to Montana to live and be a vet. Coming here and being away from family and friends has made me realize that maybe I don't want to move so far away from home, but time will tell. I think this internship has helped with planning the future for sure."
For any young individual interested in pursuing an on-farm internship, Mikayla says she would highly recommend it.
"I don't think you would gain better experience somewhere else. If you work a few times a week for a few hours, of course you're going to learn something. But [this internship] helps you to be all in. That's what will get you immersed into the health and management of the herd," she added.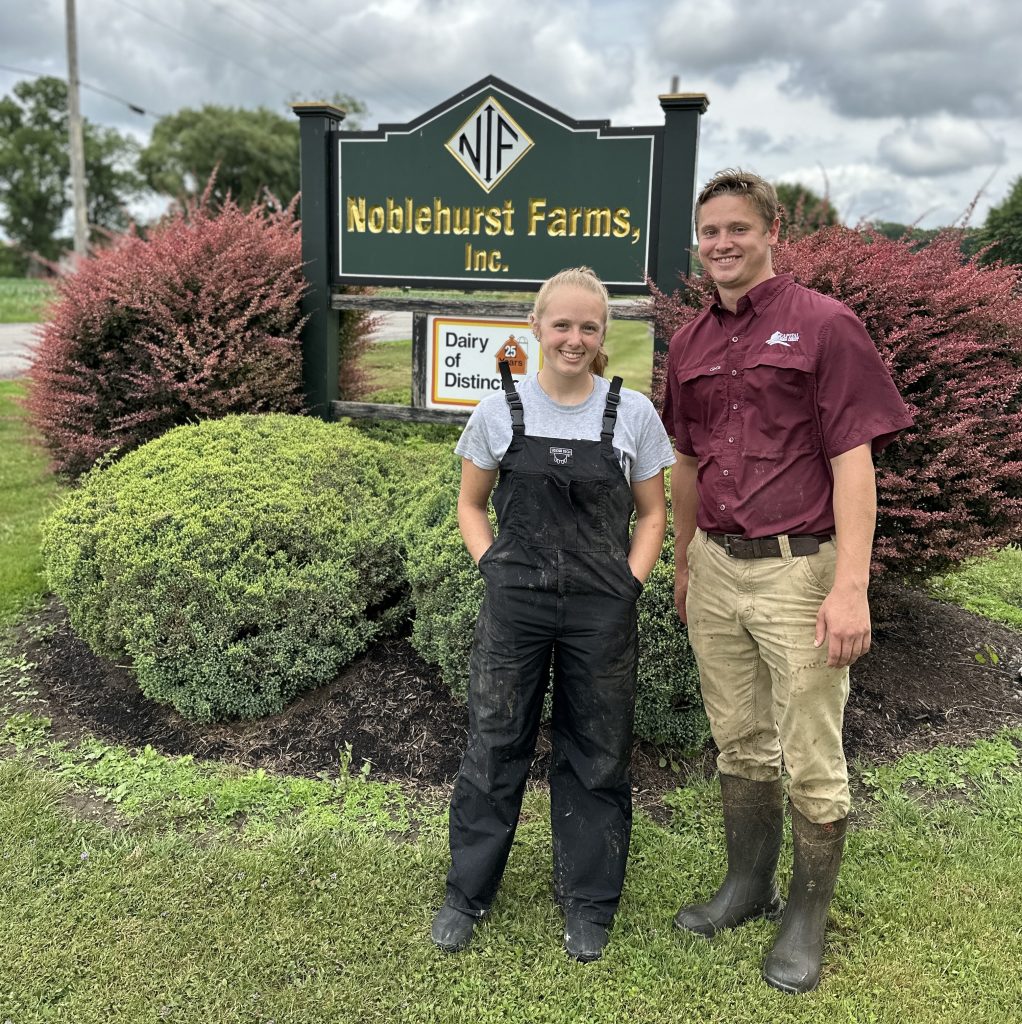 ---
The Dairy Excellence Foundation, the Professional Dairy Managers of Pennsylvania, and the Pennsylvania Dairymen's Association provide $3,000 grants to support the on-farm internship program each summer. Learn more.