For Chad Fox and his brother, Corey, of Fox Meadows Farm LLC in Lancaster County, Pennsylvania, outside perspectives have been key to their family's transition in ownership and year-to-year decision making. With 85 cows and about 180 acres, Fox Meadows Farm is a true family business. Chad and Corey are 50/50 partners, and their dad, Bob, is semi-retired but continues to manage the cropping side of the operation. A portion of their milk goes to their value-added business, Fox Meadows Creamery, and they also ship milk to Dairy Farmers of America.
When the family transitioned ownership to the brothers in 2020, their dad stepped down from being the herdsman and they hired a full-time employee to take on those day-to-day responsibilities. Using the Transition Team Program through the Center for Dairy Excellence, they worked with outside advisors to formulate what the herdsman role would look like, how to set both parties up for success, and how to build out compensation and profit-sharing protocols.
Chad and his brother also thought it would be valuable to gather professionals around the table to help them expand their knowledge to make the best possible decisions not only for their operation, but for their employees. That's when the brothers decided to form a Profit Team.
"As a farm operation, we were going through a transition. Our new herdsman is doing a really great job, and my brother and I wanted to make sure we were growing in our knowledge of dairy and best able to support our herdsman," Chad shared. "We thought a Profit Team would be a really good resource. We started it in conjunction with our whole ownership transition. It has been super helpful for us operationally."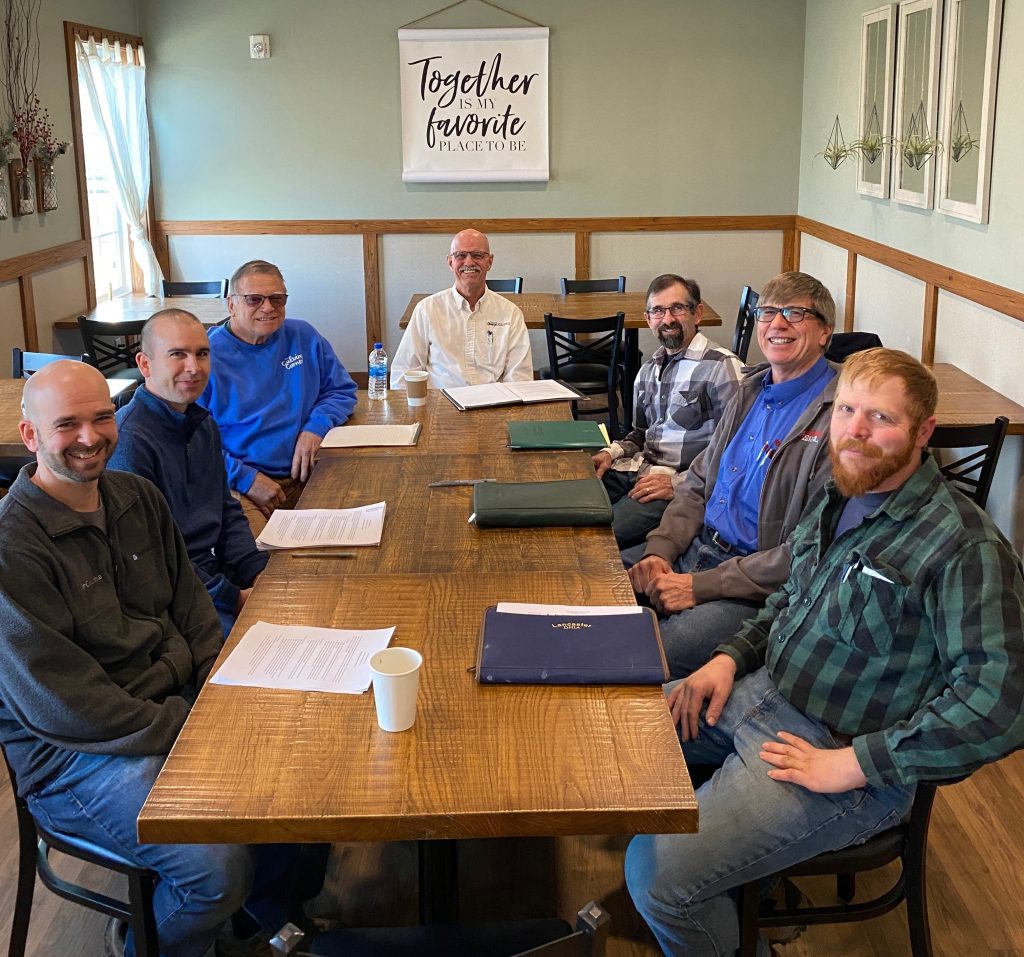 Their Profit Team includes a consultant, Dr. Charlie Gardner, who facilitates the discussions. The team also includes Chad, Corey, their father, their herdsman, their nutritionist and their veterinarian. The group meets once a year in February after they have gathered their year-end numbers and are focused on planning for the coming year. The team communicates throughout the year to answer questions as they arise and to serve as a sounding board with operational decisions the family might want to make.
"We've utilized the Profit Team as a sounding board. If we're not at peace with a certain decision with family members and leadership on the farm, it has given us an unbiased perspective from a third party. We've utilized them for a couple decisions," Chad shared.
One of the recent decisions the Profit Team helped facilitate was a shift to high oleic soybeans. Chad says the team helped them realize that the high oleic beans had been pushing good butterfat, better components, and stronger overall cow health on other farms. The high oleic beans also allow the Fox family to utilize more of the grain and crops they're producing to boost profitability as well.
"These folks get on to a lot of different dairy farms, and they've been able to bring some really great ideas. Through good conversation, we decided to transition all of our soybean acres to high oleic and install a storage bin on the farm. Rather than sell our soybeans, we're going to retain them and work with a mill to process them and add them to our ration," Chad explained. "We're starting that this fall, and that all came out of the Profit Team. It was a really great, actionable idea that came from it."

In terms of sharing ideas and gaining a fresh set of eyes that will walk through their farm, Chad says the Profit Team has had a significant return on investment for their operation.
"We would wholeheartedly recommend the Profit Team program. In terms of the return on investment for our time [spent with the team], it has been really positive. It helps you get a different perspective and fresh eyes on the farm, and the team can share opportunities, ideas, and suggestions on better operational approaches," he added.
—
To learn more about the On-Farm Team Grant Program, and how you can use a team approach to enhance decision-making, click here. Contact Melissa Anderson at manderson@centerfordairyexcellence.org or 717-346-0849 with questions.