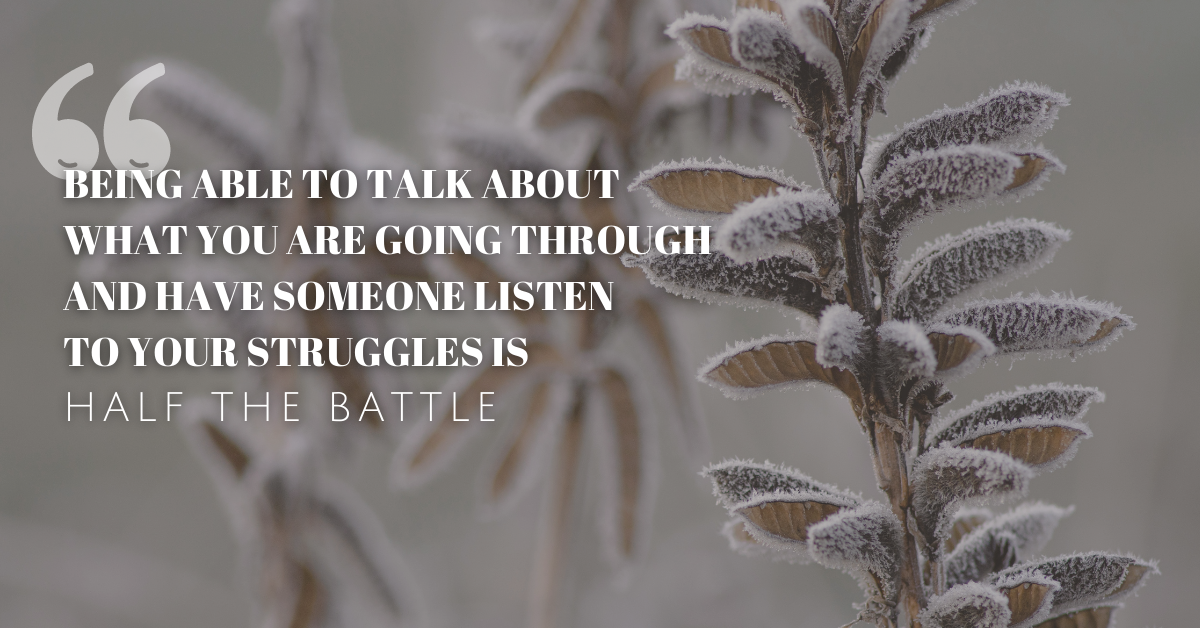 I have many fond memories of the holiday season growing up. Shortly after Thanksgiving, you could smell Christmas cookies baking when you walked through the farmhouse door and hear Christmas music playing all throughout the day. My mom would love hiding Christmas presents around the house, and my siblings and I would try all season long to figure out where she hid them. Putting up the outside Christmas lights was also a family affair, with the skid loader stretched as high as it could go while we tried to get the colored lights to the top of the old evergreen tree in the front yard.
My favorite Christmas memory, though, is the candlelight service we attended every Christmas Eve. Even though I did not inherit my mother's craftiness or love for baking, I did inherit her awe of the Christmas story and the babe laying in the manger. To me, the candlelight service culminated the season, with the entire family dressed in our Sunday best making the trek to Biglerville on a frosty December night. At the end of the service, after waiting patiently as the ushers lit our candles, we would sing Silent Night as we carefully tried not to let the wax drip.
It is a Christmas tradition our family still follows today. When my boys were little, we would dress them up just before bedtime and head to East Berlin, only to have them fall asleep on our laps. We'd wake them up at the end, and their sleepy awe of the lit candle would remind me of how I felt as a child. 2020 will be the first year I can remember not having this tradition as part of our holiday season. I received the email last week – due to the rise in COVID cases, our church is going virtual until January. All holiday services will be recorded and made available on YouTube. It is one more lost tradition in a year that has been filled with change and uncertainty.
So, with all this change and uncertainty, it is no surprise that many people are struggling to remain positive and find purpose right now. A recent report from the Centers for Disease Control and Prevention shared that when young adults were asked if they had seriously considered suicide in the past 30 days, about 25 percent said they had. The possibility that someone within your immediate circle is struggling with mental health is likely at an all-time high.
According to the Mental Health America website, 1 in 5 people will experience a mental health illness at some point in their lifetime. Many go undiagnosed. Everyone, especially those of us in agriculture, faces challenges in life that affect our mental health. A drought that steals away your harvest, plunging milk prices that hurt your profits, or a broken family relationship that can erupt from a painful farm transition – these are all scenarios that can cause tremendous anxiety and make it very difficult to remain positive and "okay."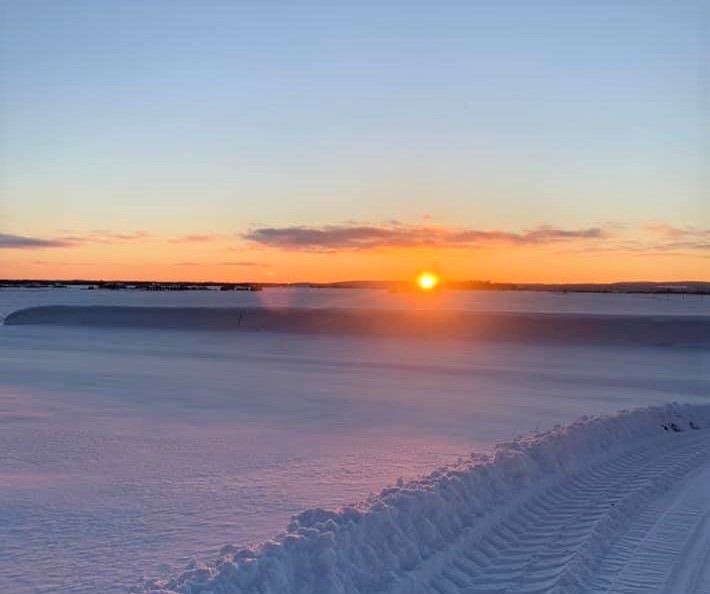 Something We Can't Ignore
Unfortunately, mental health issues have been largely ignored in agriculture as a community that takes pride in our fierce independence and ability to work through anything. Still, the American Psychiatric Association lists the following as warning signs that someone is struggling mentally and may need help.
Sleep or appetite changes
Mood changes
Withdrawal
Drop in functioning
Problems thinking
Increased sensitivity
Apathy
Feeling disconnected
Illogical thinking
Nervousness
Unusual behavior
Those who work in the mental health profession say the most important thing is to know what is normal for both you and your loved ones. If you experience behaviors or see a loved one exhibiting behaviors that do not seem normal, it may be time to intervene.
If an individual is uncomfortable seeing a mental health professional, the most important thing is to make sure they are talking to someone – whether it is a counselor, a pastor or even a family friend. Being able to talk about what you are going through and have someone listen to your struggles is half the battle. Extension and programs like "Mental Health First Aid" can also be a great resource.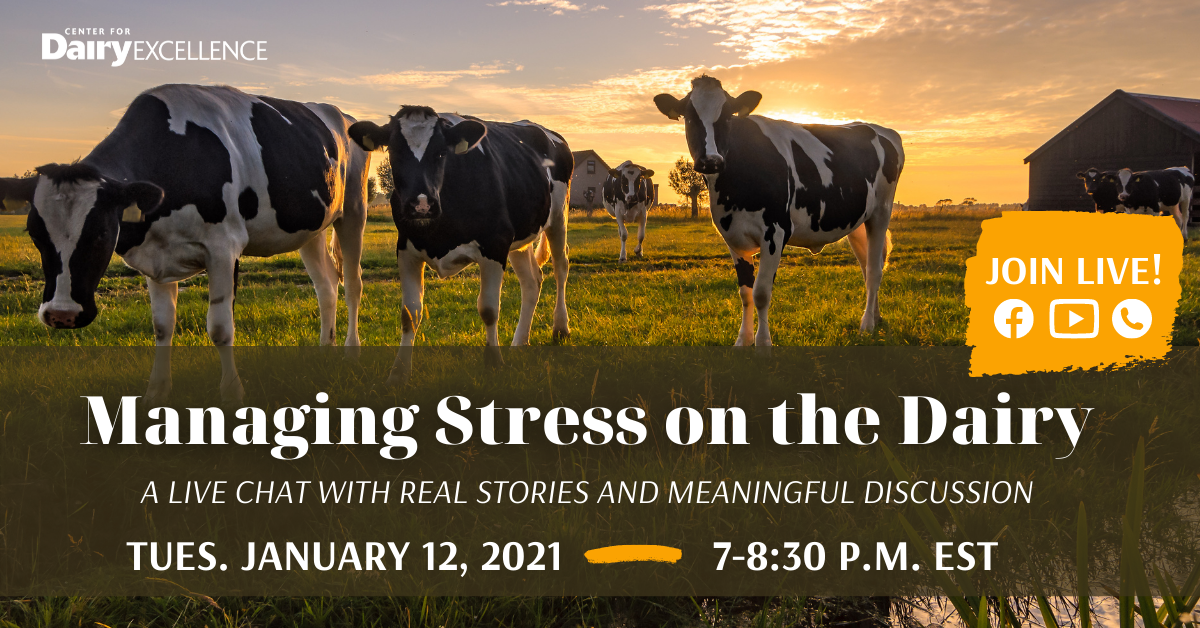 Help for Those Struggling
The Center is hosting a live chat this January with Dr. Michael Rosmann from Agricultural Behavior Health for those in Pennsylvania's agriculture industry who may be struggling right now. Our goal is to begin the new year by normalizing the conversation around mental health, especially in the agriculture community. Dr. Rosmann is a psychologist and farmer whose life's work involves improving the behavioral healthcare of the agricultural population. We have also invited a few farmers to join Dr. Rosmann and share their personal stories in working through mental health challenges in their own families. This is a challenge we all face in some form, and one of the best ways to navigate mental health is by talking about it with others. In addition to hearing farmers' personal stories, the event will offer tools you can use to manage stress and mental wellness on the farm.
You do not have to register to participate, and you can call in anonymously to listen if you would like. We will be livestreaming the event on our Facebook and YouTube page, and it will be made available to download as a recording afterwards. To join the discussion, which will be held on Tuesday, January 12, 2021 from 7:00 – 8:30 p.m., you can click "Join a Meeting" at www.zoom.us and use 881 7109 4287 as the meeting ID and 227335 as the passcode. You can also dial (669) 900-9128 and use the same meeting ID and password listed above to join the call.
For more information about the live chat, visit our website at centerfordairyexcellence.org and look under Upcoming Events. You'll also find stress and wellness resources under the "Programs and Resources" section of our website. Or give us a call at 717-346-0849.
Editor's Note: This column is written by Jayne Sebright, executive director for the Center for Dairy Excellence, and published monthly in the Lancaster Farming Dairy Reporter.