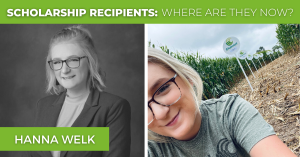 Hanna Welk graduated from Penn State University in 2021 with a degree in animal science and had high hopes of working in the agronomy industry, after learning about the connection between agronomy and feeding dairy cows throughout college. Where is she now?
After growing up on her family's crop farm in Lancaster County, Pa., she has returned to her roots and is pursuing her dream of working in agronomy. She now works at Little Britain Agri Supply – a business that services the agronomy sector with fertilizer, chemicals, seed, crop consulting, soil sampling, custom application, and custom harvesting. Thanks to her time at Penn State and networking experiences, Hanna started her career with strong connections across the agriculture industry.
"My college education prepared me with the foundational knowledge for working in the agronomic industry. If I wouldn't have known those things, I would have spent a lot of time playing catch up once I started my career," Hanna shared. "My club experiences were so valuable because of networking opportunities. Relationships are huge in ag, and I was glad to have established many of them before I graduated."
Hanna works with farmers across Southern Lancaster, Chester, and York counties and parts of Northern Maryland. Her daily responsibilities include sales, forming customer fertilizer plans, business marketing, and managing the company's corn and soybean seed sales.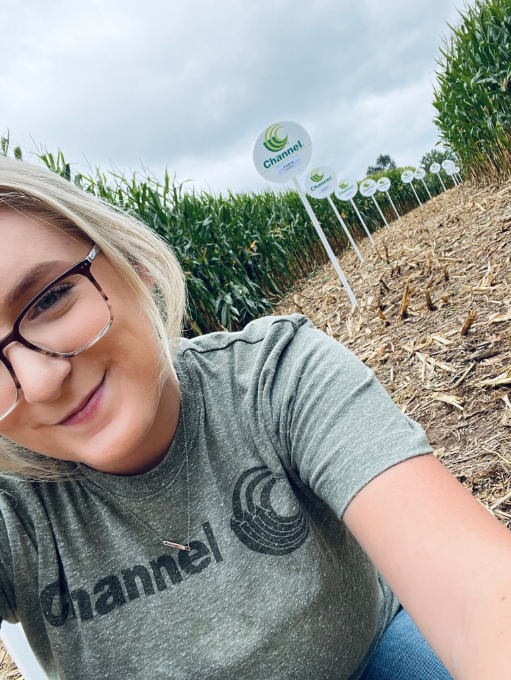 "Most of our customers are still dairying, which I enjoy because I know the fertilizer recommendations I make are to feed the crops that are feeding their cows. Feed value has a direct relationship to what happens to the crop in the field, and that is something we really try to instill in our customers. It is a cool 'cycle' to think about for a dairy girl that works in agronomy," Hanna added.
As she approaches the two-year mark following her graduation from college, Hanna finds that continuous learning is more important than ever as an agronomist.
"I've realized that college is not the end of the learning curve. The ag industry is full of folks with 30+ years of experience and you have to be willing to learn from them. College gives you a great foundation, but working in the field is even more valuable," Hanna shared. "I'm almost two years into my career, and my coworkers are still teaching me new things. Learning from my coworkers has made me a better agronomist and better able to serve our customers."
Throughout her college education, Hanna took advantage of several scholarship opportunities, including the Student Leader Scholarship through the Dairy Excellence Foundation and PA Dairymen's Association. She encourages other students to embrace these opportunities, as they allowed her to focus on her studies during college and, now, are keeping her college debt at a manageable level.
"I am so thankful for the financial support I received from the Dairy Excellence Foundation. Because of the scholarship money, I was able to spend less time working and more time on my studies," she explained. "Scholarships are your best friend. You will thank yourself after you graduate for taking the time to fill them out. Scholarships saved me so much money, to the point that the amount of debt I have is manageable. With inflation and prices of everything going up, it is all the more reason to take advantage of scholarships."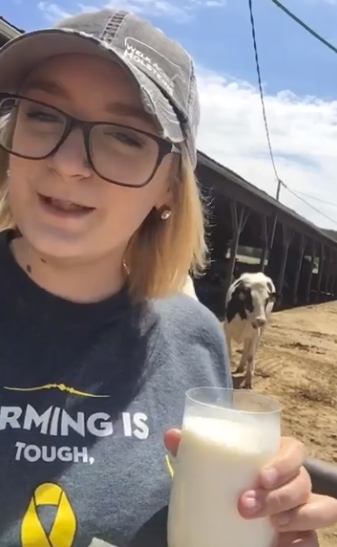 Hanna plans to work in the agronomic industry for the foreseeable future, and she continues to be involved in the dairy industry in her spare time. She shows a few heifers with her brother and also coaches the Solanco FFA Dairy Judging team. 
---
The Pennsylvania Dairymen's Association and the Dairy Excellence Foundation partner to support the next generation of dairy through the Student Leader Scholarship program each year. The scholarships are available to undergraduate students and provide recognition, encouragement, and financial assistance to outstanding students enrolled in academic programs that support the dairy industry. Click here to learn more about the scholarships.