In honor of a long-time supporter and advocate of the Pennsylvania dairy industry, and in memory of Susan S. Beshore, the Pennsylvania Dairymen's Association and Morrissey Insurance created a one-time Susan S. Beshore Memorial Scholarship for undergraduate students who are pursuing an education in a dairy-related field. One $7,000 scholarship was awarded for the 2022-23 academic year.
The Susan S. Beshore Memorial Scholarship is similar to the Student Leader Scholarship but has a heightened emphasis on community service and giving back. The purpose of the scholarship was to provide recognition, encouragement, and financial assistance to outstanding students enrolled in academic programs that support the dairy industry.
To qualify, students must:
Be a Pennsylvania resident,
Demonstrate a commitment to working in the dairy industry in the future, and
Be a full-time undergraduate student enrolled in a related field of study or
Be a high school senior planning to enroll in a related field of study
Note: Related field of study includes Dairy and Animal Science, Ag Marketing and Business, Nutrition, Food Science, Ag and Extension Education, Ag Business Management, Ag Engineering or related fields.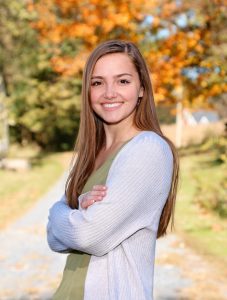 Applications are currently closed.
Paige Peiffer is a junior studying animal science at The Pennsylvania State University. Paige is the daughter of Ammon and Brenda Peiffer of Lebanon, Lebanon County. Growing up on a small dairy farm and working on other farms throughout her county, Paige has a wide range of on-farm experience with different cow management systems and calf care procedures. As the 2019-20 Pennsylvania Dairy Princess and an active member of Penn State's Dairy Science Club, Paige is dedicated to promoting the dairy industry. Her goal is to pursue a career in veterinary medicine, dairy processing or industry relations after graduation.