Read these stories to hear from teachers and students who gained an inside look at dairy farms in their community through on-farm field trips and tours!
---
High School Students Meet Berks County Dairy Farmers During Annual Farm Tour
More than 60 high school students from six different high schools throughout Pennsylvania participated in the annual Dairy Leaders of Tomorrow Farm Tour. Students received a firsthand look at three dairy farms with different business models, explored the types of careers available in the dairy industry, and talked to a wide range of professionals to learn about all facets of dairy production—from nutrition and herd health to robotic milking technology and food science.
---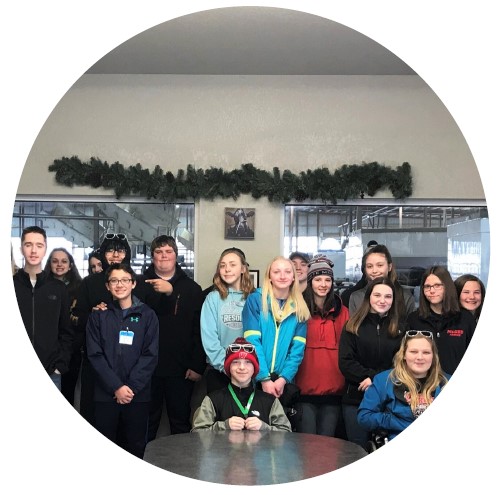 Farm Tour Grant Gives Students a Firsthand Look at Innovative Dairy Technology
When it comes to dairy farming, new technology is emerging across the industry to increase efficiency, enhance cow comfort and further reduce dairy's carbon footprint. When Lisa Jagielo, an agriculture instructor at Unity School District in Balsam Lake, Wisconsin, heard about farm tour field trip grants offered through the Discover Dairy program, she knew it would be an eye-opening way for her students to see some of this technology firsthand.
---