Read these stories to hear from students who completed on-farm internships and other learning experiences on the farm!
---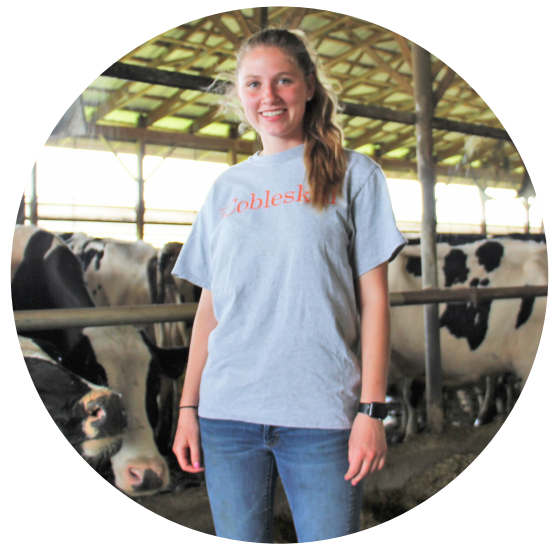 College Sophomore Completes On-Farm Internship and Helps Build Next Generation
As a college student approaching her sophomore year at the State University of New York (SUNY) Cobleskill, Lily Fries ended her freshman year with a lot of challenges and changes, but also a new opportunity to pursue her passion for agriculture. Lily is completing a summer internship at Schrack Farms, a dairy farm in Loganton, Pa. to gain on-farm experience and expand on her dairy production management classes.
---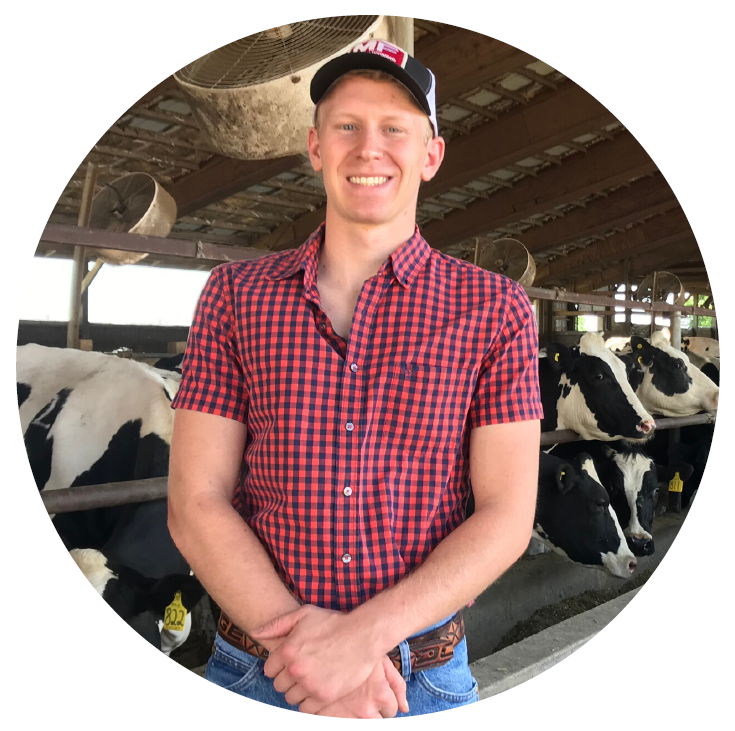 Animal Science Student Expands Horizons During Internship at Minnesota Dairy
After growing up in Southern Lancaster County, Dominic Mattilio hasn't been afraid to get out of his comfort zone. As a junior at Penn State University studying animal science with a minor in agronomy, Dominic is spending his summer more than 1,100 miles away in Hanska, Minnesota at Tauer Dairy, a 220-cow dairy farm. He is one of seven college students who are completing on-farm internship through the Center for Dairy Excellence Foundation of Pennsylvania, the Professional Dairy Managers of Pennsylvania, and the Pennsylvania Dairymen's
---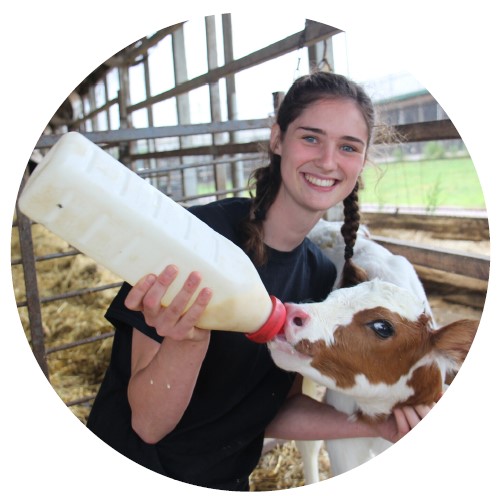 Meet Montana, an On-Farm Intern with a Passion for Herd Health
From an early age, Montana Stump has cared deeply for animals. After growing up on her family's hobby farm and spending her weekends at a friend's dairy farm, she discovered her interest in animal health. Hetrickdale Farm, the large-scale dairy in Bernville, Pennsylvania that Montana visited as a child, is now providing her with professional, on-farm experience.
---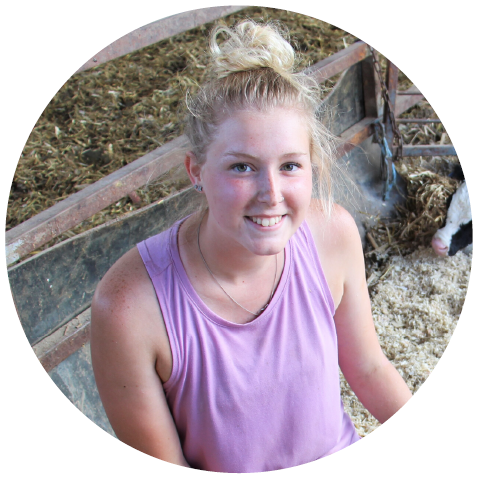 College Student Gains Experience on Large-Scale Dairy During On-Farm Internship
Marie Bryant may not have grown up on a dairy farm, but her passion for the industry runs deep. As a rising senior and animal science major at Penn State University, Marie first discovered her interest in agriculture in high school. After joining 4H and FFA, Marie made the decision to study agriculture in college, where she was eventually introduced to the world of dairy farming. Learning from dairy professionals and gaining experience on large-scale dairy farm through an on-farm internship has exposed Marie to all aspects of dairy management.
---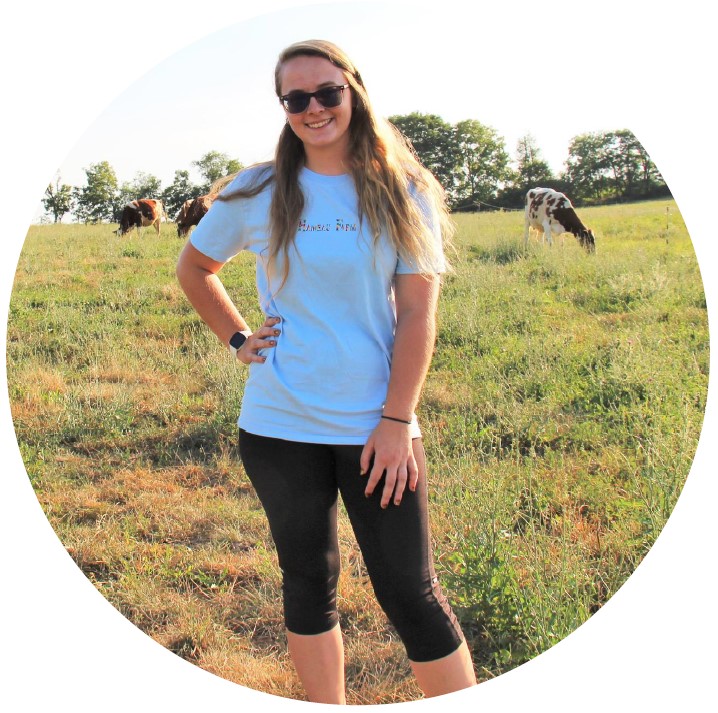 College Senior Embraces Passion for Agricultural Research During Summer Internship
Stephanie Clouser grew up on a small dairy farm in Centre County, Pennsylvania. With a love for animals and science, Stephanie decided to attend Susquehanna University to major in biomedical sciences with a minor in chemistry. Throughout her classes, Stephanie has developed a passion for agronomy and agricultural research, which she expanded on through an on-farm internship.
---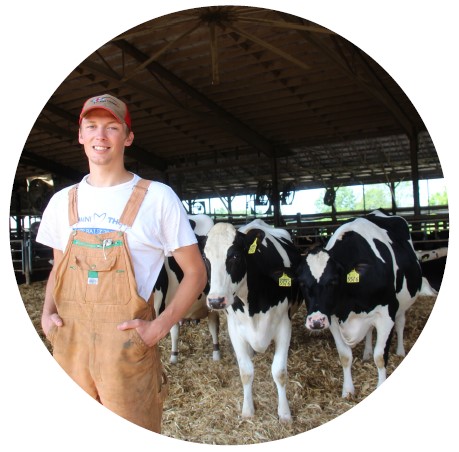 Meet George, a College Student With an Interest in Dairy
George DeMers may not have grown up on a farm, but he found his passion for agriculture at an early age thanks to the role models in his life. Gaining inspiration from his dad, who majored in dairy production at The Pennsylvania State University, George followed in his footsteps. He became an animal science major at Penn State Main Campus. To complement the knowledge he was developing in his animal science classes, George knew he wanted to gain experience on a dairy farm.
---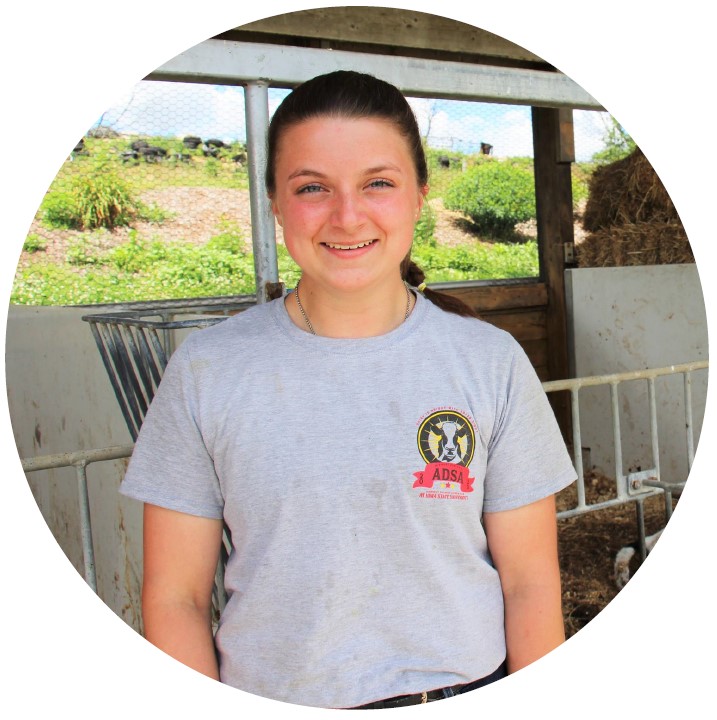 On-Farm Internship Exposes Student to Rewarding Aspects of Dairy Farming
Even though Rebecca Burns didn't grow up on a dairy farm, she loved working with animals from a young age. When she decided to study animal science in college, she realized she could make a career out of her passion. As Rebecca began her college career, she was introduced to dairy in one of her core classes and decided to gain more experience through an on-farm internship. Rebecca worked with the farm's show cows and heifers and also learned about breeding, performed calf work, and completed herd checks with the veterinarian.
---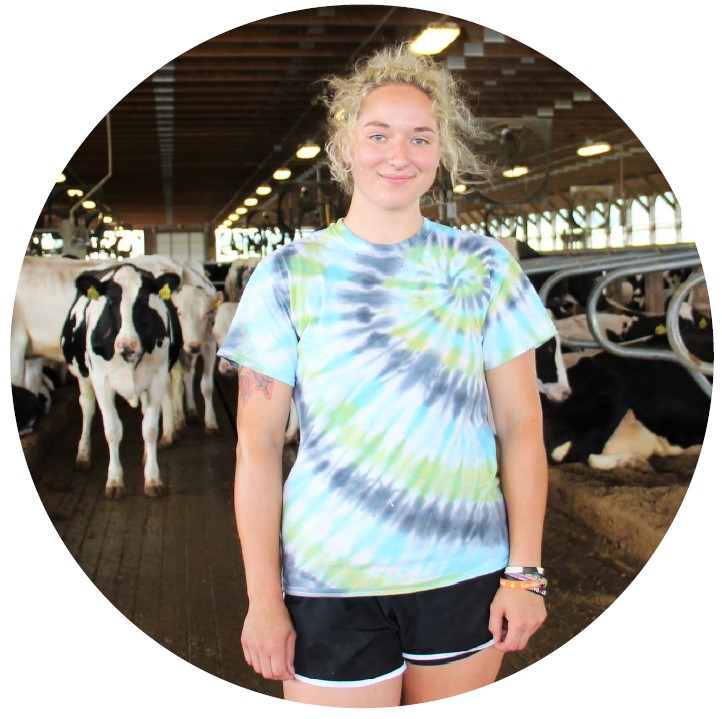 College Senior Gains Experience with Animal Care During On-Farm Internship
Originally from Berks County, Pennsylvania, Paige Miller was introduced to the world of dairy farming through her mentor, a local dairy farmer. After working at his farm and gaining experience in the industry, he encouraged her to pursue a career in dairy. As she approached her senior year, Paige made the decision to apply for a summer internship that would give her more on-farm experience. Paige was paired with Kurtland Farms, a dairy farm that uses robotic milking technology and focuses on sustainability.
---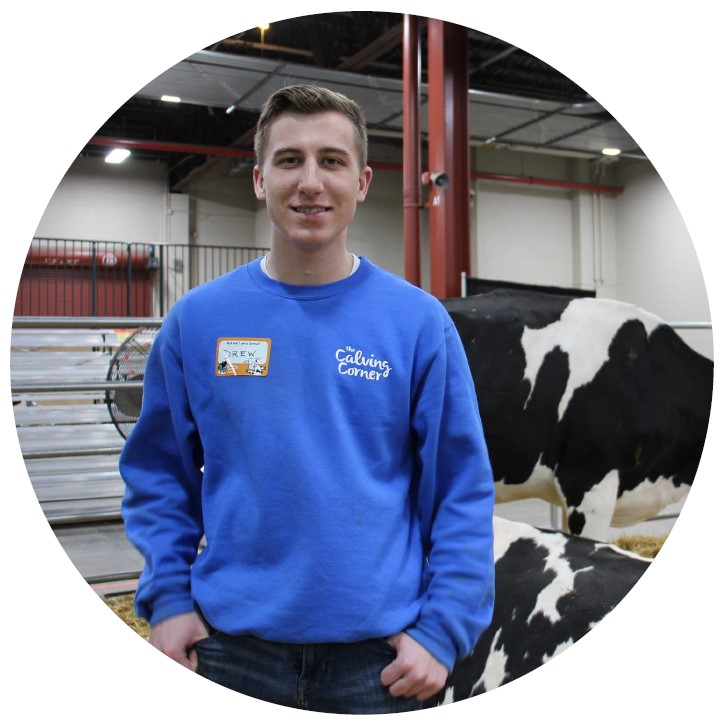 On-Farm Intern Develops New Skills and Experience with Herd Health
After growing up on his family's dairy farm, Drew Walton has been part of the dairy industry from an early age. About to begin his senior year, Drew recognized the importance of expanding his knowledge and skillset before he entered the job market. He wanted to find a way to develop new skills related to herd health, management and care. Drew applied and was accepted into the on-farm internship program.
---